Annual Meeting evaluations are now available. You may access the evaluations by logging into your ASPHO account. Evaluations for PBMTC are also available.
Purchase the Annual Meeting DVD Now!
The ASPHO Annual Meeting provides an extensive and diverse educational experience with
Original research presentations
28 educational sessions, 30 platform sessions, and 300 posters
5 Special Interest Group meetings
Sessions led by experts in the field
Professionals from throughout the field gain critical new knowledge from the breadth of education, treatment and research discoveries shared at the meeting. Programs benefit
Subspecialist investigators and practitioners from every sector of pediatric hematology/oncology
Hospitalists, physician assistants, advanced nurse practitioners, other advanced practice providers and allied healthcare professionals
Early, midcareer and veteran professionals from the U.S. and abroad
Special Programs For Early Career Specialists
Dedicated Sessions

Early-career attendees will have the chance to participate in sessions on clinical educator skills and presentation fundamentals to help advance their careers. Popular events, such as the Early-Career Round Table Luncheon and the Coffee Corner, will be available again at the 2016 meeting.
Speed Mentoring
This efficient networking session will offer focused conversations with a mentor. Fellows and recent graduates will have the opportunity to meet one-on-one with three mentors during this popular session.
Early Career Coffee Corner
Early-career members are encouraged to stop by the coffee corner in the exhibit hall on Friday to network with mentors in the field.
Special Programs For Mid to Late Career Specialists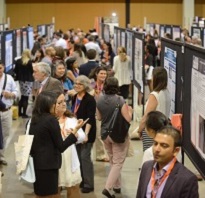 Maintenance of Certification (MOC) Opportunities—Expanded
The 2016 meeting will present two opportunities to obtain MOC credit. For the fourth year, ASPHO will offer the MOC Learning Session on Saturday, May 14. ASPHO will also offer attendees a series of case-based, multiple-choice questions developed from specific meeting sessions from the annual meeting. Questions can be answered after the meeting to earn 10 additional MOC Part 2 points.
ASPHO will offer two opportunities to obtain American Board of Pediatrics Maintenance of Certification Part 2 points.
Maintenance of Certification Learning Session on Saturday, May 14, at 7 am. The fee is $50 and advance registration is required.
ASPHO will offer case-based, multiple-choice questions written by members of the Program Committee created from specific sessions at the annual meeting. Selected sessions have been identified by an asterisk (*). When purchased, attendees will be able to access the questions online as part of the evaluation. After an overall score of 70% or more is achieved, participants will receive 10 ABP Part 2 points. Participants can have unlimited access to the multiple-choice questions for a year. The fee is $50 and advance registration is required.
Both MOC Part 2 opportunities can be purchased until Saturday, May 14, at the registration desk.
Feedback and Remediation
This workshop aims to assist the program director in faculty development regarding effective feedback and to demystify the remediation process and provide educators with tools for more effective remediation.
Additional Highlights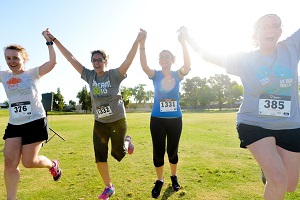 Luminary Investigators
ASPHO has invited three recognized investigators, John Wagner, MD, John Maris, MD, and Wendy Landier, PhD CRNP, who will present their cutting-edge research at concurrent platform sessions on Thursday.
Third Annual 5K Fun Run/Walk
Be a part of ASPHO's third annual run/walk event! Join your colleagues at the 5K Run/Walk on the morning of Thursday, May 12, rain or shine!