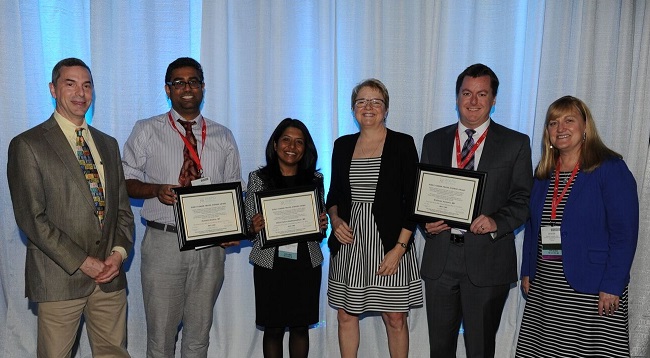 Together we can enrich the future of pediatric hematology/oncology
ASPHO's Enriching the Future program was created to support professionals in the pediatric hematology/oncology field. The program funds awards designed to help develop responsive and creative programs that directly benefit pediatric hematologists/oncologists.
The Enriching the Future Program Committee, Board of Trustees, past Presidents, and numerous members have already pledged their support. Your support is vital in helping maintain these important grant programs. Join our growing list of program donors.
Travel Awards
Travel awards are presented at the ASPHO Conference to Fellows in training and physicians from developing to attend the conference and benefit from education and networking opportunities. Learn more about the awards, qualifications, and application process.
Support Enriching the Future by Shopping Online
You can also support the Society through your online purchases by signing up for AmazonSmile and selecting ASPHO as your organization of choice!
Operated by Amazon, the AmazonSmile Foundation will donate 0.5% of the price of eligible purchases to the charitable organization you've selected.
How to Sign Up
Simply visit smile.amazon.com.
Log in with your existing Amazon.com account (or create a new account).
Search for "ASPHO" in the search bar.
Click "select." It's that simple!
Now every time you shop on smile.amazon.com, 0.5% of your purchase will go toward ASPHO. A little goes a long way. Choose ASPHO as your organization of choice and help shape the future of your profession! Happy shopping!
Have a question?
Review the program's frequently asked questions. For more information, contact us at This email address is being protected from spambots. You need JavaScript enabled to view it. .