April 2022
President's Message

Let's Reconnect and Refuel at #ASPHO2022
Jorge Di Paola, MD
Dear Friends and Colleagues,
Finally! After 2 exhausting years of lockdowns, Zoom sessions, and virtual meetings, in May we will be able to gather in person for the 2022 ASPHO Conference in Pittsburgh. I am absolutely thrilled about it. This year's meeting will offer amazing scientific and educational sessions, as well as the opportunity to network with colleagues and friends.
The Presidential Symposium will focus on the progress we have made over the last few decades in finding cures for what we used to call incurable diseases. We also have three Luminary Speaker presentations. Stephan A. Grupp, MD PhD, Chief of the Cellular Therapy and Transplant Section at Children's Hospital of Philadelphia, will discuss revolutionary advances in cell therapy treatments for relapsed cancer. Julie Kanter, MD, Director of the Comprehensive Sickle Cell Disease Center at the University of Alabama at Birmingham, will report on new therapies for sickle cell disease, including gene therapy. And Steven W. Pipe, MD, Medical Director of the Pediatric Hemophilia and Coagulation Disorders Program at the University of Michigan and C.S. Mott Children's Hospital, will update the Society on amazing new therapies for hemophilia.
I honestly believe this program will not only deliver on the substantial advances we have made over the past few decades but also energize fellows and junior faculty as they enter a completely different field governed by molecular medicine and new curative discoveries.
This final President's Message from me to you also allows me to reflect on the past 2 years and my role as president. To say these past 2 years have been difficult for everyone would be a huge understatement. And yet, despite the COVID-19 pandemic, we have remained engaged as a Society, maintained most of our activities, and generated new ideas for the future through our strategic planning. I feel incredibly honored for the opportunity you gave me to serve ASPHO. We have an amazing Board of Trustees and committee chairs, as well as superb staff support that makes everything possible. I am pleased to see Dr. Doug K. Graham taking over the leadership. I have no doubts he will be a fantastic president. Thanks!
Jorge Di Paola, MD
President
Conference Central
Early Bird Registration Extended to April 12
#ASPHO2022–On-Site, Online, and On Demand
Register soon to reunite as a community at #ASPHO2022 and gain insights from 150 experts presenting state of the art education and science, 400 accepted posters and ASPHO Award recipients driving innovation and change in pediatric hematology/oncology. Early bird savings are extended through Tuesday, April 12, and special hotel room rates are available through Monday, April 18. In keeping with health and safety protocols there will be no onsite registration in Pittsburgh, so take advantage of the extended early bird registration! Registrants can change between in-person attendance in Pittsburgh and virtual access through April 12 for no charge.
Reinvigorate your knowledge and practice with the diverse education at #ASPHO2022, which offers on-site, online, and on-demand opportunities to provide a rewarding conference experience for every attendee in Pittsburgh and on the virtual conference platform, with
live and on-demand education during the conference
on-site and online networking during the conference
on-demand education, CME, and networking through June 7.
Enhanced learning and networking opportunities are also available in Pittsburgh – watch a video to learn more. Additionally, now through May 7, every conference registrant can save 15% on the three Clinical Video Series bundles (savings applied at checkout).
---
Congratulations to the 2022 Young Investigator, Early Career, and Advanced Practice Professional Award Recipients!
The 2022 ASPHO Young Investigator Award Recipients will present their work on Wednesday, May 4.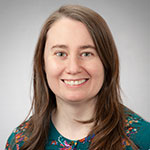 Lisa Maurer, MD PhD, Children's Hospital of Pittsburgh
Blocking the BCL10-MALT1 Interaction in Diffuse Large B-Cell Lymphoma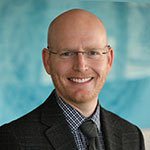 Nathan Dahl, MD, Children's Hospital Colorado
PTEFb-Dependent Transcription Reorganization Underpins the Glioma Adaptive Response To Radiotherapy
The 2022 Early Career Award Recipients will present their research during either a paper or poster session.
Eman Al-Antary, MD, Children's Hospital of Michigan
Novel Therapy for Cytarabine-Resistant AML Utilizing the Combination of AZD5991 And ONC213
Sharmila Raghunandan, DO MPH, Children's Healthcare of Atlanta/Emory University
Abatacept for the Prevention of GVHD in Pediatric Patients Receiving 7/8 HLA-Mismatched Transplant
Connor Hall, MD PhD, Johns Hopkins University School of Medicine
MTHFR Polymorphisms Are Associated with Decreased Methotrexate Tolerance in Pediatric ALL
Roma Rajput, MD, Children's National Hospital
Standardized Thromboprophylaxis Protocol in Multisystem Inflammatory Syndrome in Children
Sherri Smart, MD PhD, Children's Healthcare of Atlanta/Emory University
MERTK Inhibitior, MRX-2843, Is a Potential Novel Therapy in Pediatric Bone Sarcomas
The 2022 Advanced Practice Provider Award Recipient will present her research during a poster session.
Beth Speckhart, APN, University of Illinois College of Medicine Peoria
Increased Epigenetic Age in Childhood Cancer Survivors
Conference Health and Safety
To ensure the safety of all attendees, proof of COVID-19 vaccination will be required for registrants attending the 2022 ASPHO Conference in person in Pittsburgh, PA. Additional information on how to upload your vaccination documentation into the CLEAR app before you arrive in Pittsburgh is posted on the Health and Safety Webpage.
---
Society News
Membership Approves Bylaw Amendments
By an overwhelming majority, membership* approved bylaw amendments designed to strengthen governance practices and improve the member experience. The revised bylaws, which were unanimously recommended by the Board of Trustees to membership, go into effect at the conclusion of the 2022 ASPHO Conference.
Key changes to the bylaws were suggested by various committees and special interest groups (SIGs), including the membership, training, and leadership development committees and the Diversity, Equity, and Inclusion SIG. The changes include:
removing the barrier for an endorsement to join the organization
being more inclusive by adding medical student and resident membership categories
amending the quorum provision
providing more clearly for video conferencing and other forms of virtual member meetings
transforming the nominating committee into a leadership development committee to advance the Society, with an expanded year-round effort to invite, orient, train, and recognize volunteers
incorporating other housekeeping-type revisions.
As detailed on the Society's recently launched governance webpages, the Leadership Development Committee has researched governance best practices over the past 2 years to more purposefully implement leadership development and build a strong and effective pipeline of volunteer leadership talent for ASPHO through a transparent process that encourages a diverse and inclusive environment. Changes in the bylaws to support these efforts include adopting 1-year terms for president, vice president, and immediate past president and creating a rigorous board elections process with a noncompetitive slate to better support diversity of the membership in every way—in specialty, professional setting, demographics, and other characteristics—in accordance with the Society's Diversity Statement.
ASPHO's board thanks all those volunteers who contributed by recommending changes, developing new programs, and supporting our diversity efforts.
*Per the bylaws, members eligible to vote include Regular and International members.
Career Path Spotlight Series
The ASPHO Training Committee is pleased to present this month's edition of the Career Path Spotlight series. This resource showcases the career paths of a variety of ASPHO physician members and informs medical students, residents, pediatric hematology/oncology (PHO) fellows, and early-career junior faculty members of the career opportunities available to them.
This month's spotlight features Dr. Prerna Kumar from the University of Illinois College of Medicine Peoria in Peoria, IL.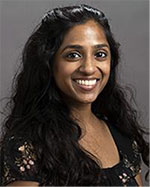 ASPHO's Mid-Career Mentoring Program: Mentee Participants
The Professional Development Committee fielded a successful call for mentee applicants for our 2022–2023 Mid-Career Mentoring Program. To be eligible for consideration, applicants must have completed a primary PHO fellowship between 2006 and 2013. The committee received 17 applications with diverse mentorship needs. After careful vetting of the applications, and with consideration for multiple points of diversity, 10 applicants were selected to participate in this year's program.
Congratulations to the following members for being selected to participate:
Jacquelyn Baskin-Miller, MD, UNC School of Medicine, Chapel Hill, NC
Vivian Y. Chang, MD MS, UCLA Health, Los Angeles, CA
Karen E. Effinger, MD MS, Children's Healthcare of Atlanta, Atlanta, GA
Jonathan Davi Fish, MD, Cohen Children's Medical Center, New Hyde Park, NY
Lisa Hartman, MD MAS, Children's Hospital Colorado, Aurora, CO
Monica L. Hulbert, MD, St. Louis Children's Hospital, St. Louis, MO
Jean Mulcahy Levy, MD, Children's Hospital Colorado, Aurora, CO
Karim Sadak, MD MPH MSE, University of Minnesota Masonic Children's Hospital, Minneapolis, MN
Bhuvana A. Setty, MD, Nationwide Children's Hospital, Columbus, OH
Jodi L. Skiles, MD MS, Riley Hospital for Children at Indiana University Health, Indianapolis, IN
Mentors for these members are currently being finalized. The 2022–2023 program will kick off in May with a group meeting at the 2022 ASPHO Conference in Pittsburgh.
Diversity Corner
An Abundance of DEI Activities
In recognition of April being Celebrate Diversity Month, the Diversity Advisory Group invited member reflections about diversity, equity, and inclusion (DEI) in the subspecialty. Read more for diversity-related thoughts from member colleagues, as well as 2022 ASPHO Conference sessions that address DEI issues in clinical trials and the workplace, and an update on expanded gender options for members, attendees, and customers. The Diversity Advisory Group invites members to continue the conversation throughout April on Twitter and include ASPHO's handle, @ASPHO_hq, or in the Diversity, Equity, and Inclusion SIG community. Additional This email address is being protected from spambots. You need JavaScript enabled to view it. to the Diversity Advisory Group about DEI at ASPHO and in the subspecialty are always welcome.
Member Reflections on DEI & PHO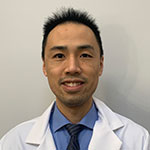 Kenneth S. Chen, MD
UT Southwestern Medical Center
Dallas, TX
As a physician scientist, my goal is to improve the care of children with cancer using data. With regards to DEI, the data suggest that we still have room to improve before the demographics of our field reflect the demographics of our patients. I serve on the Diversity Advisory Group to encourage ASPHO to continue gathering data on and addressing the barriers to diversity within the field of pediatric hematology and oncology.
Rosa Diaz MD
I am a pediatric hematologist and oncologist from San Juan, Puerto Rico. I completed my pediatric residency at Cohen Children's Medical Center in New Hyde Park, NY and then relocated to Houston, TX to pursue a fellowship in pediatric hematology and oncology and a clinical sub-fellowship in hemophilia and rare bleeding disorders at Texas Children's Hospital. During my 10-plus years of clinical experience in Houston, I've encountered patients, families, trainees, and faculty from diverse backgrounds and have deeply enjoyed getting to know their stories. As a member of ASPHO's Diversity Advisory Group, I aim to promote diversity, inclusion, and cultural competency to best meet the needs of not only the Society but also the patients and families we serve.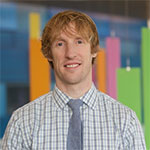 John Fargo, DO FAAP
Akron Children's Hospital
Akron, OH
While it has taken me longer than I care to admit, I have learned and reflected internally a great deal about my explicit and implicit biases. As I continue in my career, it is even more evident how a diverse, inclusive team and organization are most successful at fulfilling the goals they set out to achieve. The Diversity Advisory Group is one area where I felt I could take what I have learned, and am still learning, and apply it to ASPHO's mission of promoting optimal care of children, adolescents, and young adults with blood disorders and cancer.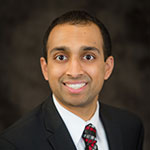 Arun Gurunathan, MD
Seattle Children's Hospital
Seattle, WA
My interest in being a member of ASPHO's Diversity Advisory Group stems from a desire to see that ASPHO's programming and leadership appropriately reflect the diversity of its membership as well as the patients ASPHO aims to serve, with resources that help underrepresented groups grow within ASPHO and providers give inclusive and culturally competent care. I am especially interested in decreasing the healthcare inequities faced by individuals and families with limited English proficiency.

Kalindi Yajnik Narine, MD
Texas Children's Hospital West Campus/Baylor College of Medicine
Houston, TX
Diversity, equity, and inclusion are important in society as well as in ASPHO. They give different perspectives and encourages original thinking, helping us to understand our colleagues and our patients better. Pediatric hematology and oncology have diverse patient populations. DEI discussions and education will help us to understand and give better care to all our patients.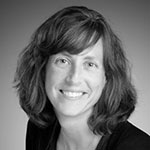 Carol O'Hear, MD PhD
Gilead Sciences
Foster City, CA
Given my job involves running global clinical trials, I am particularly interested in how the current lack of diversity in clinical trial enrollment can play a detrimental role in our ability to safely and effectively bring drugs to market. In pediatrics, the gap is less than in adult trials, but there are still gaps where enrollment in trials often does not match the distribution in gender, ethnicity, or other demographics in the overall population with that disease. In addition, as the leader for a large team, I have come to appreciate that diversity in my workforce has a direct impact on the success of our work. For example, when designing a trial that will be run in certain countries, insights from team members with different ethnicities have been valuable in making sure eligibility criteria and trial conduct are acceptable outside the United States. I am excited to continue as a member of the Diversity Advisory Group to advance opportunities for promoting diversity, inclusion, and cultural competency within the Society .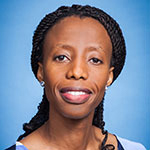 Maa-Ohui Quarmyne, MBChB MS, Phoenix Children's Hospital
Phoenix AZ
I am a pediatric hematologist at Phoenix Children's Hospital and clinical associate professor at the University of Arizona College of Medicine in Phoenix. My life experiences and career path have taught me the importance of diversity and tolerance in our society. Diversity enriches our lives, spurs innovation, encourages engagement, improves tolerance, and reduces discrimination. I joined the Diversity Advisory Group in 2018, and through our group's efforts and ASPHO as a larger organization, I hope to continue to engage our community in promoting effective strategies for a diverse, equitable workforce, which should hopefully lead to a better understanding of each other and greater satisfaction in our practice as a whole.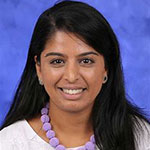 Nidhi Shah, DO
Attending Physician, Penn State Health
Hershey, PA
I am the current chair for the Diversity Advisory Group for ASPHO. I am interested in promoting ongoing DEI efforts at the institutional and national levels for our patients and their families as well as our colleagues.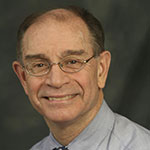 William G Woods, MD
Professor and Director Emeritus, Aflac Cancer and Blood Disorders Centers
Emory University/Children's Healthcare of Atlanta
Atlanta, GA
We are all saddened by Russia's invasion of Ukraine. Through our sister society, the International Society of Paediatric Oncology (SIOP), there is a way to support work for kids with cancer in Ukraine, many of whom have moved to adjoining countries such as Poland.
What does this have to do with DEI? When an African, Asian, or South American country is invaded or taken over by an adjacent country or an internal civil war, why do news outlets in the United States spend not as much time reporting on them than they do for a Caucasian country such as Ukraine? Case in point: the genocide in Rwanda, with the Tutsi and Hutu indiscriminately killing everyone in sight in the opposite tribe. This is an example of white privilege, shining more light on what happens to Caucasian people than to people of color. Kids are killed in either situation, and we must promote the fact that we need to pay attention to the whole world's kids.
DEI at #ASPHO2022
The 2022 conference includes sessions on common DEI issues that affect providers and patients, including clinical trials, communication to lead an anti-racist team, equity in academia, and ways to create a culture of respect. Learn about the sessions and presenters and save the calendar links to add the sessions to your schedule!
Pre-Conference Session: Clinical Trials in AYA Oncology: Diversity, Equity, Inclusion, and a Collaborative Approach, with moderators Kee Kiat Yeo, MD, and Stefanie M. Thomas, MD, and speakers Christabel Cheung, PhD MSW, and Nupur Mittal, MD. (Requires advance registration and additional fee.)
Add to your calendar: Wednesday, May 4, 7:30-11:30am ET
Leading Anti-Racist Teams, a Hands-On Communications Workshop, with moderator Caitlin Neri, MD, and presenters Alexandra Power-Hays, MD, and Patrick McGann, MD MS
Add to your calendar: Thursday, May 5, 3:45-4:45pm ET
Moving the Needle: Equity in Academia, with moderators Jessica Heath, MD, Karen Effinger, MD, and speakers Sylk Sotto, EDD MBA MPS, and Nancy Spector, MD
Add to your calendar: Friday, May 6, 3:45-5:15pm ET
Can You Hear Me Now?: Cultivating a Culture of Respect, Value, and Appreciation within Pediatric Hematology/Oncology, with moderator Scott Moerdler, MD, and Kathleen M. Sakamoto, MD PhD, Jeffrey S. Dome, MD PhD, and Cristina R. Fernandez, MD MPH
Add to your calendar: Saturday, May 7, 8:45-9:45am ET
Expanding Inclusivity at ASPHO
In an effort to be inclusive, and in recognition of gender identity as potentially different from biological sex assigned at birth, the Diversity Advisory Group recommended expanding gender options for aspho.org transactions. Options now include 'Female, Male, Transgender, Gender non-conforming, Gender fluid, Other, and Prefer not to say' to encourage more personalized account profiles and ASPHO experience. The confidential information is stored in database records and used for anonymous data collection to understand and support membership.
Is your member profile up to date? Review your professional and personal information and support accurate data collection and specialist representation.
---
Membership Bulletin
Workforce Publication Writing Group
ASPHO is dedicated to understanding current and future workforce dynamics within the subspecialty. As part of our workforce strategy, we have continued our workforce data collection efforts, most recently with the completion of our Workforce and Productivity Survey in late 2021. The Society is eager to share findings of these survey efforts and help paint a picture of the PHO workforce.
A diverse workforce publication writing group has been appointed to develop a valuable manuscript based upon findings from our workforce-based surveys completed between 2018 and 2021. This publication will highlight and inform the PHO workforce and will include information on the scope of practice and current workforce composition. The writing group comprises physician members from different practice settings and program sizes as well as various primary subspecialties within PHO. The group includes the following core members:
Caroline Hastings, MD, UCSF Benioff Children's Hospital Oakland, Oakland, CA
Michelle P. Hudspeth, MD, Medical University of South Carolina, Charleston, SC
John Bergsagel, MD, Children's Healthcare of Atlanta, Atlanta, GA
Scott C. Borinstein, MD PhD, Vanderbilt Children's Hospital, Nashville, TN
J. Nathan Hagstrom, MD MHCM, Lehigh Valley Reilly Children's Hospital, Allentown, PA,
Patrick Leavey, MD, University of Texas Southwestern Medical Center, Dallas, TX
Diane J. Nugent, MD, Children's Hospital of Orange County, Orange, CA
Drs. Hastings and Hudspeth are serving as co–lead writers for the group, which will be meeting soon to begin the manuscript development process. The group's goal is to have a final draft developed by late summer. Following board approval, the manuscript will be submitted for publication in Pediatric Blood & Cancer.
Thank You to Our Volunteers!
ASPHO thanks our 2021–2022 member volunteers! As we begin National Volunteer Month, ASPHO would like to honor and highlight the contributions of our member volunteers. Their contributions and dedication enable us to fulfill our strategic goals and further our mission.
A big thank you to each of our 2021–2022 member volunteers. Whether you served on a standing committee or task force, volunteered as a liaison to an external partner, contributed through member publications, or were involved in an ad hoc project, we appreciate your commitment to ASPHO!
ASPHO is also excited to welcome incoming committee volunteers as they begin their terms on standing committees. We hope that you find personal fulfillment from being an integral part of your profession and ASPHO's progress!
ASPHO provides a year-round open application process to be considered for committee openings. Those submitting applications now through this winter will be considered for committee vacancies for the 2023–2024 Society year. For further information on ASPHO committees and to access the application, please visit our committee webpage.
Committee Update
The Conference Planning Committee's primary focus is to develop the ASPHO Conference content and related activities, including selecting symposia programming and faculty and reviewing and selecting workshops and abstracts for presentation. The committee's work begins a full calendar year ahead of the conference, as committee members review the gap analysis, needs assessment, and previous years' conference evaluations to begin to outline topics for conference programming. Committee members are tasked with proposing session topics that address the identified needs.
During the summer, a full request for proposals is conducted, allowing the PHO community to propose topics and sessions during the call for workshops. By the end of the summer, the committee has reviewed all of the proposals and work continues to develop the overall selection of conference sessions.
In the fall, the call for abstracts opens, allowing the PHO community to submit abstracts outlining current research activity. The committee reviews each abstract (typically more than 450) to determine acceptance decisions for poster presentations and oral paper presentations. During this acceptance process, the committee also reviews award applications and identifies the recipients for the Young Investigator (YI) Award, Early Career Travel Stipend Award, and Advanced Practice Provider Travel Stipend Award, to be presented during the conference.
Under the leadership of Chair Valerie Brown, MD PhD, and Vice-Chair Karen Effinger, MD MS, and supported by Board Liaison Sarah Alexander, MD, the committee is commended for its exemplary work in building and delivering a highly rated educational program for annual ASPHO Conferences. After canceling the 2020 conference and offering a fully virtual conference in 2021 due to the COVID-19 pandemic, the committee is excited to welcome the PHO community back to an in-person event at the 2022 conference in Pittsburgh.
---
Special Interest Groups for Every Member
Spring is the perfect time to join the member communities that support your interests. SIG members can vote in upcoming Vice-Chair elections and be part of year-round conversations and resource sharing. Learn about ASPHO's 16 SIGs, including the new Hospitalist Medicine community, on aspho.org and at the SIG Meet & Greet during the 2022 ASPHO Conference.
---
Case Quiz
A 6-month-old with Failure to Thrive
A 6-month-old female was admitted for evaluation of failure to thrive. Born via an uncomplicated term vaginal delivery, she was noted to be small for gestational age without additional complications. Within the first month of life, she started having frequent post-feed emesis and quickly dropped off the growth chart. She was initially worked up for failure to thrive at 5 months of age. A routine lab evaluation noted a transaminitis, and upper gastrointestinal series and abdominal ultrasound were unremarkable. Her lab findings were attributed to malnutrition, and she was started on EleCare feeds every 3 hours. She demonstrated some initial weight gain; however, this was not sustained, and she was readmitted for further evaluation and nasogastric tube placement for continuous overnight feeds.
The child has no prior medical history of recurrent fevers or infections and had a normal newborn screen at birth. She has been meeting all developmental milestones.
Laboratory Evaluation:
WBC: 6.37 x 109/L
Hemoglobin: 10.9 g/dL
Platelets: 300 x 109/L
Absolute neutrophil count: 0.64 x 103/mcL
Total bilirubin: 0.2 mg/dL
ALT: 606 unit/L
GGT: 60 unit/L
AST: 186 unit/L
LDH: 775 unit/L
The genetics team was consulted to aid in evaluation of possible causes of failure to thrive, transaminitis, and neutropenia. With this clinical scenario, which gene would you be MOST interested in testing for?
Sarah McDermott, DO MBS and Lauren E. Amos, MD
Division of Pediatric Hematology/Oncology
Children's Mercy Hospital, Kansas City, MO
IRC
Thank You to our Industry Relations Council Members!
Premier Level
bluebird bio

Executive Level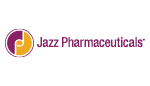 ---
Career Center
Find Job Opportunities in PHO
Take advantage of Career Center resources for your job search!
ASPHO's Career Center offers resources for resume writing, coaching, reference checks, and more to stay on top of job openings and hiring trends in the field. Skim the Resources section for resume writing, coaching, reference check, search strategy videos, and more. Create a personal account to save job postings and skim FAQs to learn how to best navigate the site! The Career Center is the go-to source where institutions post employment and targeted recruitment opportunities in the field.
Be an #ASPHOAdvocate!
Are you up-to-date on ASPHO's advocacy efforts? Visit aspho.org/advocacy for the latest issue of Advocacy Brief and to learn about important legislative and regulatory issues and #ASPHOadvocacy efforts to support members, patients, and the profession.