ASPHO Webinars Connect Learners to the Latest in Pediatric Hematology/Oncology Clinical Treatment, Best Practices, and Professional Development
ASPHO and its partners create presentations led by experts in clinical and career topics of broad interest to pediatric hematology/oncology specialists. Webinar attendees can participate live and ask presenters and moderators questions, or they can watch a recorded version after the event. Stay informed with convenient, on-demand education designed for today's pediatric hematology/oncology practitioner.
Hear what attendees say about ASPHO Webinars:
"Great information sharing and something that I can definitely take back to my team." "Wonderful, informative, useful information!"
Pricing
Webinars are free to members; $35 for non-members.
Format
Each webinar is an hour-long, with 45 minutes of lecture and 15 minutes of live Q&A.
Upcoming Webinars
The Education Committee is pleased to announce the 2021-2022 webinar schedule:
Integrative Oncology in Pediatrics: Programmatic Development Framework, Needs, and Challenges
Wednesday, January 19, 3 pm CT
Moderator: Ashraf Mohamed, MD MHA
Speakers: Allison Ast, MD, Shana S. Jacobs, MD
Pediatric academic institutions have the opportunity to develop, integrate, and study initiatives to improve symptomatic care, meet family's information needs, and improve health outcomes through integrative healthcare. This webinar will provide the audience with clinical and administrative experiences from three different institutions at different levels of programmatic development and implementation of Pediatric Integrative Oncology. Speakers will highlight facilitators and barriers to integration of Pediatric Integrative Oncology service.
Learning Objectives:
Appreciate the facilitators and barriers to integration of Pediatric Integrative Oncology service.
Maximize the use of the already available local institution Integrative modalities to improve patient's comfort and caregiver satisfaction
Develop Quality Improvement measures to assess the success of the program
Involvement of Patients and Patient Advocates in Guideline Development and Research: Lessons Learned from the Experience of the Vascular Anomalies Community
Thursday, February 17, 3 pm CT
Moderator: Irina Pateva, MD
Speakers: Marianne Clancy, RDH MPA, Mellenee Finger, Kristen Davis
Vascular anomalies are rare disorders and many patients suffer from chronic debilitating conditions that may require a variety of interventions throughout their lives. Advances in diagnosis and evidence-based therapies have elevated the standard of care for patients with vascular anomalies. Increased collaboration of medical professionals with patients and patient advocacy groups has enriched the experience of designing research studies, defining outcomes and creating clinical practice guidelines. (Ciccarella et al., 2018)
Pediatric Hematologists/Oncologists are increasingly involved in the care of patients with vascular anomalies, as the treatments are becoming more medically based. A multidisciplinary approach, together with advocacy group involvement, has led to creation of diagnostic algorithms and practice guidelines for several rare conditions. We will review recently published guidelines in order to build knowledge and alert our pediatric hematology/oncology colleagues to existing resources both in the medical literature and through patient advocacy groups. We will also discuss the paradigm of empowering patients to be partners with physicians and scientists throughout the research continuum and collaborators for best patient care. Our invited patient representatives are well renowned participants in real time in such initiatives. The knowledge gained will be applicable to other areas of practice within the pediatric hematology/oncology field.
Learning Objectives:
Highlight recently published clinical practice guidelines for management of patients with vascular anomalies
Describe the role of patient advocacy groups in the creation of clinical practice guidelines and in research studies
Review successful outcomes and barriers to collaboration between physician societies and patient advocacy groups
Our Most Vital Procedure: Best Practices for High-Stakes Communication
Tuesday, March 8, 3 pm CT
Moderator: Katharine Brock, MD MS
Speakers: Jennifer Snaman, MD, Angela M. Feraco, MD MMSc
Communication is the one procedure that all pediatric hematology/oncology (PHO) clinicians perform daily, yet clinicians receive little training and mostly learn via trial and error. Pediatric hematology/oncology today includes many therapeutic options that did not exist 10 years ago. New cellular therapies, genetic discoveries, and virtual visits have changed the landscape for many conditions, yet patients, families and clinicians must still contend with uncertainty, offer recommendations, and make decisions. How ready are we? Some conversations feel particularly high-stakes, and these are often the conversations that patients and clinicians find most difficult. Optimal communication promotes care that matches patients' values and wishes. For clinicians, it reduces moral distress, builds confidence and credibility, and saves time. We seek to provide concrete guidance for clinicians who may have a role in discussing prognosis, goals of care, decision-making, and advance care planning. The newest literature will be reviewed including conversation guides and other communication tools. We provide special focus on supporting and diversifying hope (over and above cure) and involving children in the decision-making process.
Learning Objectives:
Demonstrate the steps of a prognosis and goals of care discussion.
Utilize conversation guides and frameworks to help families identify and share hopes, worries, and expectations when a child is seriously ill.
Model age-appropriate methods for involving children, teens, and young adults in the decision-making process.
More information regarding registration and final schedules will be posted as it is available.
Past Webinars
2021-2022 Series
All webinars are available for on-demand purchase.
Planning for Your Future
Sponsored by Northwestern Mutual
Speaker: William Taylor, JD, CLU, Vice President - Financial Planning and Sales Support Division, Northwestern Mutual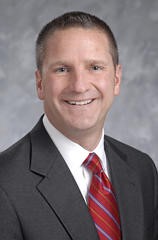 You have chosen an admirable career and your time is precious. You don't have time to be an expert on personal finances. This career development webinar, 'Planning for your Future', touches on the components of a strong financial plan, considerations for medical professionals, and what to expect from your financial advisor.
Standard Approach to the Diagnosis of Severe Aplastic Anemia in Pediatrics
Moderator: Jennifer Rothman, MD
Speaker: Akiko Shimamura, MD PhD, and Alison A. Bertuch, MD PhD

With an increase in potential therapeutic options for severe aplastic anemia, it is increasing important to differentiate idiopathic or immune mediated aplasia from progressive aplasia associated with inherited bone marrow failure syndromes or hypoplastic MDS. Understanding which screening tests to send, both functional and emerging molecular testing, as well as interpreting ambiguous results, is an ongoing challenge for clinicians when developing a treatment plan for newly diagnosed patients with SAA. This is particularly challenging due to the rarity of the disorder as well as the, sometimes, limited availability of specialized testing in many settings. The goal of this webinar is to review a standardized approach to the diagnosis of SAA and associated conditions developed by the North American Aplastic Anemia Consortium (NAPAAC) as well as discuss benefits and limitations of specialized testing. PHO learners will be provided with a diagnostic framework to approach these challenging patients.
Learning Objectives:
Identify clinical and laboratory studies that are essential in the diagnosis of severe aplastic anemia
Distinguish severe aplastic anemia for other causes such as MDS and inherited bone marrow failure syndromes.
Diversity in the Scientific Workforce
Moderator: Maa-Ohui Quarmyne, MD
Speakers: Nidhi Shah, DO and Tamara New, MD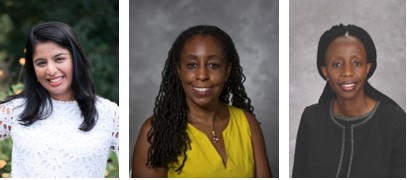 This webinar presents evidence for why diversity is important for the scientific and medical workforce, as well as a socio-cultural perspective to better understand the factors that impact an individual's decision to enter and stay in a scientific/medical career. Some of these factors could be influenced by gender, stage of career, ethnicity, mentorship, the potential for career advancement, as well as geographic influences.
Learning Objectives:
Illuminate new thinking and practices for more inclusive scientific workforce training and career development
Explain D & I concepts and scientific studies relevant in everyday practice
Provide an update on the initiatives and goals of ASPHO's Diversity Advisory Group
Overcoming Obstacles to Advancement for Women in Medicine
Moderator: Carolyn Bennett, MD MSc; Adit Tal, MD
Speakers: Diane J. Nugent MD, Ifeyinwa (Ify) Osunkwo MD MPH, Sharon Castellino MD MSc
While advances have been made regarding gender inequality in medicine, obstacles to career advancement for women still exist. Women physicians are often paid less and achieve less recognition than men for the equivalent work. Women have fewer leadership roles in academia and are passed over for tenure more frequently than their male counterparts. Women have gender-specific issues that impact career advancement and these issues may not be recognized or addressed by traditional academic institutions. We believe that developing strategies to facilitate the career advancement of women in Pediatric Hematology/Oncology (PHO) should be an important goal of ASPHO and PHO programs in general.
This webinar will present data regarding gender inequality in medicine and include real-life scenarios that women have faced and overcome in their own medical careers. We hope to initiate a discussion of gender inequality within PHO, and assist the audience in formulating realistic and impactful solutions to issues that affect women in medicine. Our ultimate goal is to develop ideas, recommendations and potential strategies to facilitate career advancement for women in PHO.
Learning Objectives:
Review the economic and academic status of women in PHO
Review gender differences in compensation, promotion, and leadership
Identify implicit bias and other obstacles facing women in PHO
Recognize Recognize the effect of impostor syndrome on advancement
Distinguish between mentorship and sponsorship
Discuss potential pathways for women to reach success in academics
Recordings of all webinars can be accessed through the Knowledge Center.