Industry Relations Council
ASPHO Industry Relations Council (IRC) participation is available to those organizations that support the goals and mission of ASPHO. ASPHO's enhanced IRC program features tiered participation levels to allow companies of all sizes to participate, and includes expanded opportunities to engage with ASPHO. IRC participation offers recognition throughout the year and collaboration opportunities for improving patient care.
The ASPHO Industry Relations Council hopes to
build positive relationships and foster dialogue
gain greater understanding of mutual areas of interest
further programs that benefit patients and their families.
Annual dues for participation in ASPHO's Industry Relations Council start at $7,500
Current Partners
Premier Level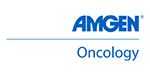 Amgen is committed to unlocking the potential of biology for patients suffering from serious illnesses by discovering, developing, manufacturing and delivering innovative human therapeutics. Amgen is one of the world's leading independent biotechnology companies reaching millions of patients and is developing a pipeline of medicines with breakaway potential.

bluebird bio is pioneering gene therapy with purpose. From our Cambridge, Mass., headquarters, we're developing gene and cell therapies for severe genetic diseases and cancer, with the goal that people facing potentially fatal conditions with limited treatment options can live their lives fully. beyond our labs, we're working to positively disrupt the healthcare system to create access, transparency, and education so that gene therapy can become available to those who can benefit.
Our goal is to recode the science, the system - and even the status quo - for life.
---
For more information, contact This email address is being protected from spambots. You need JavaScript enabled to view it. , Senior Manager, Professional Relations and Development, at 847.375.4853.