Diversity, Equity, & Inclusion at ASPHO
ASPHO is committed to a welcoming and inclusive experience for its members and supports their passion for equitable healthcare access for all pediatric hematology/oncology patients. Diversity, equity, and inclusion (DEI) are infused into the Society through its leadership development, Diversity Statement, the volunteer Diversity Advisory Group, Points of Diversity representation guidelines, and the member-driven Diversity Special Interest Group. ASPHO also published a statement in 2020 condemning racism and supporting healthcare equity. Comments and suggestions related to DEI issues within the Society and field are welcome and can be sent via the link at the bottom of the page.
Diversity Advisory Group
The Society aspires to represent all members and support their capacity to contribute fully to the pediatric hematology/oncology field through engagement, resources, and programs. The Board appointed the Diversity Advisory Group in 2018 to:
counsel the Board of Trustees on the needs and opportunities for promoting diversity, inclusion, and cultural competency within the Society as guided by ASPHO's Diversity Statement
conduct cultural and demographic analyses of membership and volunteer representation
provide Diversity Corner articles for the bimonthly member communication eNews
The Diversity Advisory Group is implementing actions in response to member survey feedback about their diversity experience at ASPHO, including assessing the Society's volunteer diversity, communicating DEI aspects of Society activities, and providing DEI resources on aspho.org.
ASPHO Membership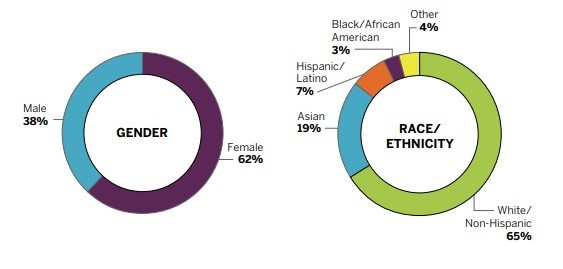 Generational Groups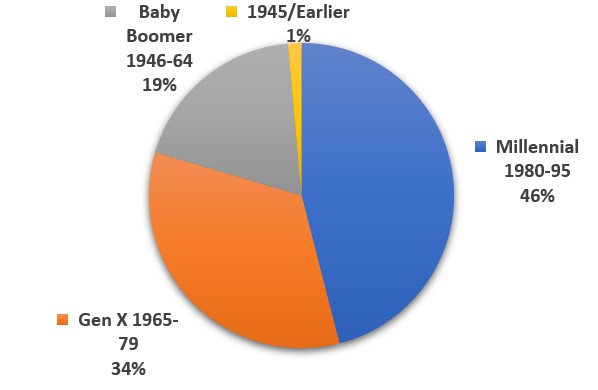 *Top 5 Countries of Origin
United States
India
Canada
Brazil
United Kingdom
*Countries of Origin of ASPHO Board of Trustees: United States including Puerto Rico as well as Argentina, Canada, Ireland, India.
View additional member demographics.
Resources
ASPHO Resources
Terminology
Diversity
Diversity refers to the composition of a group of people from any number of demographic backgrounds, identities (innate and selected), and the collective strength of their experiences, beliefs, values, skills and perspectives.
Equity
An equitable environment challenges intentional and unintentional forms of bias, harassment and discrimination and promotes alternative actions. As an environment can be welcoming and inequitable, attention will be paid to recognizing and eliminating barriers to full participation at individual and systemic levels.
Inclusion
Inclusion is the act of establishing philosophies, policies, practices, and procedures to ensure equal access to opportunities and resources to support individuals in contributing to the organization's success.
Other DEI Resources
Update your member profile to help ASPHO better know – and represent – its membership.

This email address is being protected from spambots. You need JavaScript enabled to view it. with the Diversity Advisory Group about diversity, equity, and inclusion at ASPHO and in the subspecialty!