Who Belongs to ASPHO?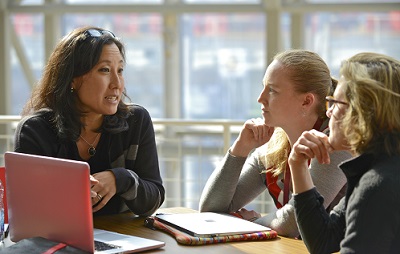 Members of the American Society of Pediatric Hematology/Oncology include practitioners, faculty, investigators, hospitalists, fellows, residents, medical students, physician assistants, advanced nurse practitioners, other advanced practice providers and allied healthcare professionals involved in the dynamic and rapidly evolving discipline of pediatric hematology/oncology. ASPHO values and encourages diverse and inclusive participation within the profession of pediatric hematology/oncology. Read the Society's Diversity Statement.
Join ASPHO today by choosing one of the member categories. Purchase of a new Fellow/Trainee or Medical Resident membership requires Program Director verification. Purchase of a Medical Student membership requires verification by Program Dean.
"Being an active part of ASPHO has truly been one of the greatest pleasures of my professional career. There is no doubt that many of my personal and professional accomplishments started with meeting new mentors at ASPHO, gaining advice by networking at conferences, and having the opportunity to be on committees. The skills I have acquired in leadership, including connecting people, mentoring, and creating new concepts or writing papers on behalf of committees and task forces, have contributed to my productivity and self-esteem. It's also a place where I can share the joy of what we do with like-minded people—a truly invigorating experience." – Caroline Hastings, MD

"Maintaining ASPHO membership from fellowship into my mid-career has been a wonderful benefit as the opportunities are so numerous—from the educational meetings and webinars to the mentorship program and access to a broad network of colleagues. ASPHO is certainly a great resource for medical professionals in all stages of their pediatric hematology/oncology career." – Eleny Romanos-Sirakis, MD

"ASPHO and the APP SIG have been extremely valuable resources for me in terms of educational opportunities and networking with other physicians and APPs around the country." – Lesley Arland, MS PA-C
Join or renew online or call 847-375-4716.
Renewing members do not need endorsement. Please login to renew your membership or contact Member Services at 847-375-4716 or This email address is being protected from spambots. You need JavaScript enabled to view it. .