Fellowship Training in Pediatric Hematology/Oncology
Currently, a career in pediatric hematology/oncology provides unparalleled opportunities to physicians with an interest in complex medical care, continuity care, research, and patient advocacy. We are delighted to provide this informational resource to our future colleagues. Please feel free to comment on the contents of this page. For more information, please This email address is being protected from spambots. You need JavaScript enabled to view it. the Training Committee.
Please read our career overview to learn more about career opportunities in pediatric hematology/oncology.
"ASPHO membership is essential for our Pediatric Hematology Oncology fellows. The resources included in ASPHO membership offer trainees invaluable educational opportunities, career guidance and support, enhanced academic experiences and networking opportunities." - Shayla Bergmann, MD, Program Director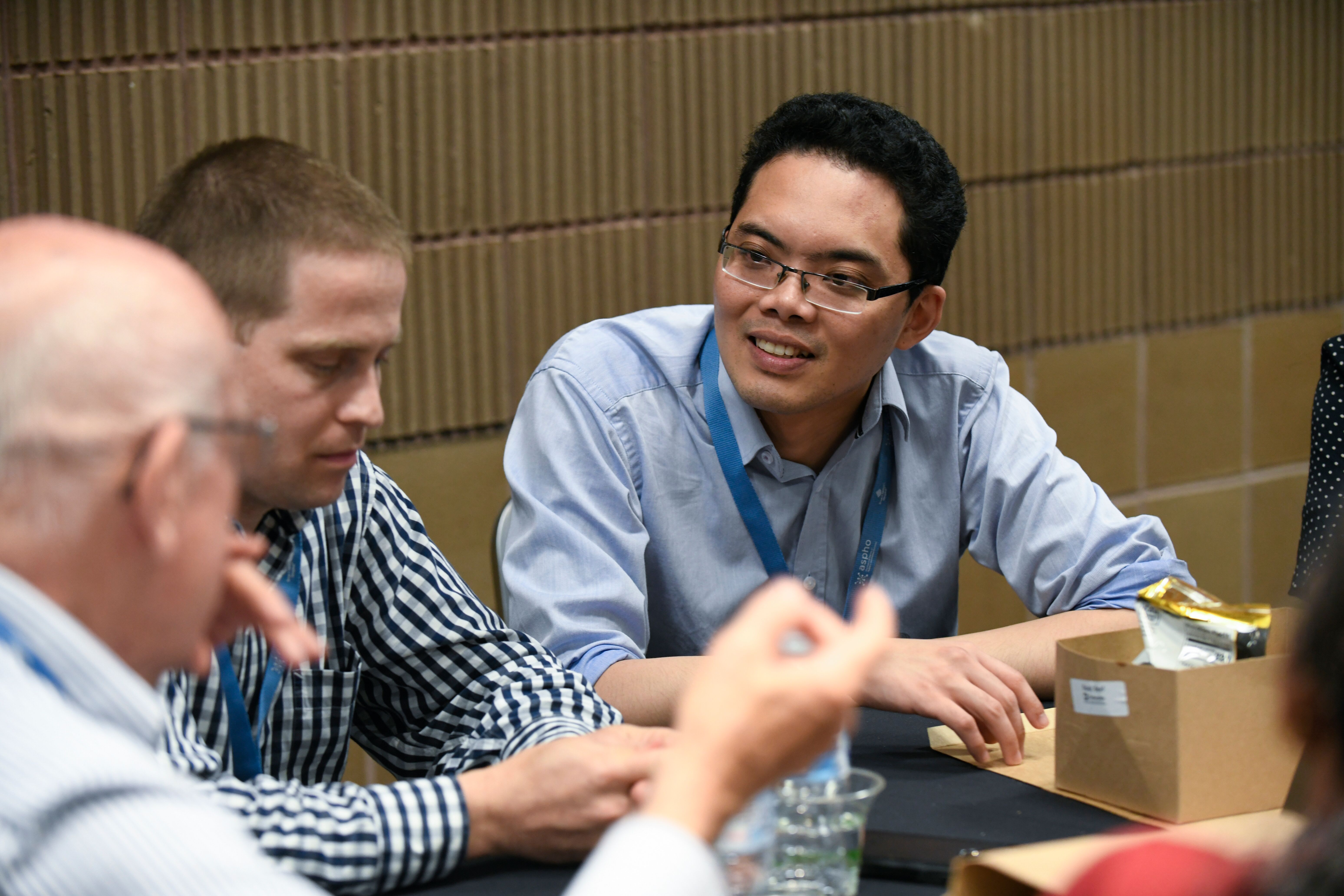 ASPHO Welcomes Trainee Members
Trainees enrolled in accredited pediatric hematology/oncology fellowship programs may join ASPHO by submitting a membership application and a letter of recommendation from their program director. Support your team by enrolling multiple trainees as members.
ABP Overview
The American Board of Pediatrics (ABP) requires pediatric subspecialty fellowship programs to be 3 years in length, allowing adequate time to develop required clinical skills and to explore research projects. All fellows are expected to have completed a scholarly product by the end of 3 years, which must be approved by the program director and scholarship oversight committees for graduation of training and eligibility for sub-board certification. For more information, please refer to the American Board of Pediatrics website or Council of Pediatric Subspecialties website, on which ASPHO is well represented.
Accreditation Council for Graduate Medical Education (ACGME)
There are 78 Accreditation Council for Graduate Medical Education (ACGME)-accredited pediatric hematology/oncology fellowship programs in the United States. Program size varies from 1–6 fellows per year and in faculty size and clinical volume. Fellowship applicants should refer to resources from the American Medical Association such as FREIDA, the American Board of Pediatrics, and ACGME for specific program information, updated annually by each program. ACGME regularly reviews fellowship programs for accreditation, and review results for individual programs are available on the ACGME website.
Post-PHO Fellowship Program Directory
In an effort to assist graduating PHO fellows looking to further subspecialize, the ASPHO Training Committee created the Post-PHO Fellowship Program Directory, a database of subspecialty fellowships of interest to PHO graduates. This is the first single listing of post-PHO training options. The information in this database has been provided directly from program directors at the institutions listed and will be updated bi-annually. The database does not include any ACGME accredited fellowships, as those can already be found on the ACGME website.
Application for Fellowships
Pediatric hematology/oncology is now part of the Pediatric Specialties Fall Match through the National Resident Matching Program (NRMP). The profession's Fellowship programs have accepted fellows through the NRMP for several years and continue to do so. Fellowship applicants submit application materials through the Electronic Residency Application Service (ERAS) for pediatric hematology/oncology fellowship training. Residents interested in a fellowship can typically begin the application process in June, with the process concluding with Match Day in December. Potential applicants are encouraged to visit both ERAS and the NRMP sites for updated information regarding application.