Frank A. Oski Memorial Lectureship
The purpose of the annual Frank A. Oski Memorial Lectureship is to honor Dr. Oski's many contributions to the field of pediatric hematology/oncology and ensure a younger generation of pediatric hematology/oncology specialists remains aware of his legacy. The lectureship is awarded to an outstanding clinical or laboratory investigator in pediatric hematology/oncology whose cutting-edge research is of the caliber of the investigations made by Dr. Oski.
2018 Recipient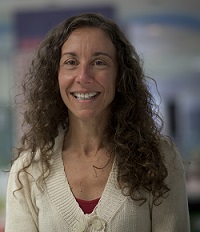 Julie R. Park, MD
Children's Hospital & Medical Center
Seattle, WA
Improvements in Neuroblastoma Therapy: The Fruits of Collaboration
ASPHO is pleased to honor Julie Park, MD, with the 2018 Frank A. Oski Memorial Lectureship Award. Dr. Park specializes in caring for children with neuroblastoma and non-Hodgkin's lymphoma. Her primary research focus has been investigating novel therapies for the treatment of high-risk neuroblastoma.
Following her undergraduate and medical school graduations at the University of Vermont, Dr. Park pursued her pediatric residency and fellowship at the University of Washington and Fred Hutchinson Cancer Research Center. She currently serves as an attending physician at Seattle Children's Hospital and professor of pediatrics at the University of Washington School of Medicine.
Dr. Park serves as the neuroblastoma disease committee chair in the Children's Oncology Group. Under her leadership, outcomes for patients with neuroblastoma have gradually improved, and the recent findings of her COG Phase 3 study, ANBL0532, demonstrated a significant improvement in survival through the incorporation of tandem myeloablative chemotherapy treatments for patients with high risk disease.
In addition to her national leadership duties, Dr. Park is also leading efforts to introduce novel immunotherapies for patients with relapsed and refractory cancers. In partnership with the Ben Towne Center for Childhood Cancer Research, she is developing several highly novel chimeric antigen receptor T cell studies for patients with leukemia, CNS malignancies and solid tumors.
Dr. Park is a talented mentor, coach, and leader and her work will continue to benefit the field for many years to come.
Dr. Park will accept her award and present "Improvement in Neuroblastoma Therapy: The Fruits of Collaboration" on Thursday, May 3, at 10 am at the 2018 ASPHO Conference in Pittsburgh, PA.
Eligibility:
The Frank A. Oski Memorial Lectureship is presented annually to an internationally known and accomplished clinical or research scientist with an MD, PhD or MD/PhD degree, and while it is not required, ideally they would be a board certified pediatric hematology/oncology specialist. The recipient should be in early or mid-career, be known as an excellent speaker and investigator, and must agree to present a 35-45 minute state-of-the-art lecture describing his/her research at the ASPHO Conference. The recipient need not be a member of ASPHO.
Nomination and Selection Procedure:
Nominations for the Frank A. Oski Memorial Lectureship are solicited from ASPHO members and other leaders in the field, and must include a letter of nomination and a current CV. Nominations will be compiled by the Awards Committee, which will recommend a recipient to the Board of Trustees.
Recognition and Expense Reimbursement:
The Oski recipient will receive complimentary meeting registration, round-trip economy airfare, two nights in the meeting hotel, a $750 honorarium, and an award plaque to be presented prior to the lecture.
Past Recipients
2017 Alexis A. Thompson, MD MPH
Ann & Robert H. Lurie Children's Hospital of Chicago
Chicago, IL
Advances in Hemoglobinopathies
2016 Joanne Wolfe, MD MPH
Dana-Farber Cancer Institute
Boston, MA
Easing Suffering, Enhancing Well-Being: A Program of Research Guided by Pediatric Palliative Care Principles
2015 Stephan A. Grupp, MD PhD
Children's Hosital of Philadelphia
Philadephia, PA
Novel Therapies for Pediatric Leukemia
2014 Scott A. Armstrong, MD PhD
Memorial Sloan-Kettering Cancer Center
New York, NY
MLL-Rearranged Leukemias: Stem Cells, Histone Modifications, and New Therapies
2013 Jorge DiPaola, MD
Children's Hospital Colorado
Aurora, CO
Platelets and Von Willebrand Factor: An Axis of Good and (Sometimes) Evil
2012 Lillian Sung, MD PhD
Hospital for Sick Children
Toronto, ON, Canada
Decision Making in Pediatric Oncology: Evaluation and Incorporation of Patient and Parent Preferences
2011 Mignon Loh, MD
University of California, San Francisco
San Francisco, CA
Lessons Learned from Studying Children with Hematopoietic Malignancies
2010 Smita Bhatia, MD MPH
City of Hope National Medical Center
Arcadia, CA
Pediatric Cancer Survivorship: Some Well-Traveled Paths—Yet Miles to Go...
2009 Donald Small, MD PhD
FLT3: Biology and Targeting in Leukemia
2008 Todd Golub, MD
Genomic Signatures and Cancer
2007 John Maris, MD
Translating our Evolving Knowledge of Neuroblastoma Biology to Patients with the Disease
2006 David Williams, MD
Cell-Cell Interactions in the Bone Marrow: How Basic Studies in Stem Cell Biology Informed New Therapeutics in Cancer and Gene Therapy
2005 Thomas Look, MD
The Emerging Genetics of T-Cell ALL in Children and Adolescents
2004 Russell Ware, MD PhD
Hydroxyurea for Children with Sickle-cell Disease: Fact, Fiction, and Fantasy
2003 Stuart Orkin, MD
Journey from Thalassemia to Stem Cells
2002 George Dover, MD
Pediatric Hematology/Oncology: A Look into the Future