April 2013
In This Issue
President's Message
A. Kim Ritchey, MD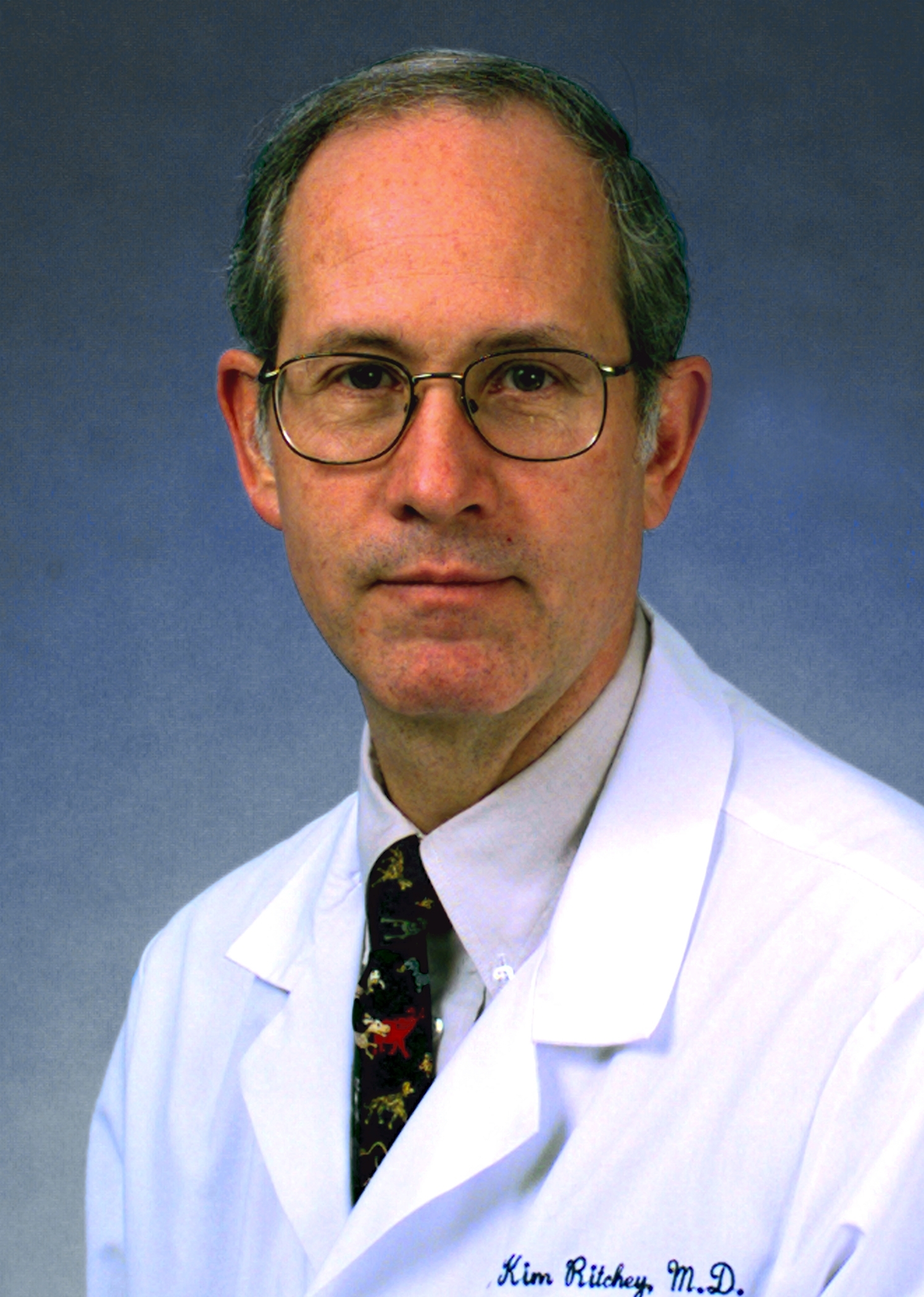 Greetings. It's spring at last! I would like to report on two very exciting important events for ASPHO members:
a recent ASPHO advocacy trip to Washington, DC
the upcoming annual meeting in Miami.
As you know, we have made a strategic decision to align ASPHO with the American Academy of Pediatrics (AAP). Although there are a number of benefits to this alliance, a driving factor in our decision was the ability of AAP and its legislative office to lead a much more aggressive advocacy agenda regarding issues of importance to ASPHO members. We are beginning to see exactly how our agenda can be translated into reality.
For the first time ever, a delegation of ASPHO leaders went on their own to Capitol Hill to meet with congressional aides and discuss who we are, what we care about, and why Congress should care, as well. The ASPHO representatives included me; Joanne Hilden, MD (vice president); Ellis Neufeld, MD PhD (treasurer); Naomi Luban, MD (advocacy committee cochair); Peter Adamson, MD (advocacy committee member and COG chair); and Amy Billett, MD (board liaison). The day was beautifully orchestrated by Mark Del Monte, director of the Department of Federal Affairs of the AAP, and his staff. Because most of us were neophytes to this process, we received a focused and very helpful overview of the issues we were to discuss and information about the congressmen and congresswomen whose aides we were to meet. We chose to focus on three issues: (1) defining pediatric hematology/oncology, (2) explaining how drug shortages affect pediatric hematology/oncology, and (3) discussing the negative effects of budget cuts on children with cancer and blood diseases.
Back: A. Kim Ritchey, MD; Ellis Neufield,
MD PhD; Naomi Luban, MD; Joanne
Hilden, MD.
Front: Amy Billet, MD.
We initially met as a group with the legislative assistant for Rep. Chris Van Hollen (D-MD), who is cochair of the House Childhood Cancer Caucus. We then split up and met with health policy aides from the offices of representatives and senators for the districts in which we live. At the end of the day, we all felt that we had provided important education about our field and that our concerns had been heard. We also made it clear that we are available to help with any future negotiations regarding these and other issues. We were very pleased with this first-time event. Remember, by joining AAP, you are supporting efforts to advocate for our patients because part of your AAP membership fee is dedicated specifically to advocacy support for ASPHO.
The second exciting event is the upcoming ASPHO 26th Annual Meeting in Miami. What a great event this will be! We currently have more than 800 people already registered for the event, which exceeds the number we had budgeted for this year. There truly will be something for everyone. We will have our typical array of great workshops and symposia. I am particularly excited about the Presidential Symposium, "The Future of Pediatric Oncology," with stellar presenters Charles Mulligan, MBBS MD MSc; Peter Adamson, MD; and Joe Simone, MD. This year's meeting will also include the following new offerings:
a joint education program with the Pediatric Blood and Marrow Transplant Consortium
an advocacy session with the AAP director of legislative affairs
EPEC (Education in Palliative and End-of-Life Care) pediatrics curriculum
American Board of Pediatrics Maintenance of Certification learning session (Get Part 2 credit!)
Young Investigator Coffee Corner
special interest group (SIG) meetings for vascular anomalies, palliative care, and diversity.
We will also be hosting a number of international pediatric hematologists/oncologists, including many attendees from Latin America. We have asked Dr. Luis Castillo, chair of the South American cooperative group GALOP, to be our special guest at this meeting. He will be attending the ASPHO board meeting and will educate us about pediatric hematology/oncology in South America.
I look forward to seeing you all in Miami.
---

Advocacy Call to Action
Tell Congress That Drug Shortages Threaten the Health of Children
On March 28, leaders of ASPHO went to Capitol Hill to advocate for children with cancer and blood disorders. They carried a message that—despite congressional action last year—drug shortages continue to threaten the health of children. We need your help to amplify this message. Call or e-mail your members of Congress today and tell them that Congress must act to ensure that children have access to the medicines they need.
Background
Although drug shortages affect virtually every aspect of pediatric patient care, the impact on pediatric oncology is particularly striking. There may not be a more acute or more immediate threat to our ability to provide high-quality care to children than drug shortages. Recent shortages include the following critical pediatric hematology/oncology drugs: methotrexate, asparaginase, cisplatin, daunorubicin, etoposide, leucovorin, and pentamidine.
There have also been recent shortages of some of the most common and basic medications, vitamins, and minerals, including calcium chloride, calcium gluconate, and total parental nutrition (TPN). Without these, hospitalized children, particularly those undergoing chemotherapy, cannot get the essential nutrients they need.
Last year, Congress passed the Food and Drug Administration Safety and Improvement Act (FDASIA), which contained new provisions aimed at ameliorating drug shortages. However, we have yet to see any tangible improvements in the drug shortage crisis.
Suggested Talking Points
Drug shortages still pose a significant threat to the health of children.
Past and current shortages have forced pediatric hematologists/oncologists to rely on alternative therapies, if they exist. In many cases, these alternatives may be less than ideal for pediatric patient populations, and their safety and efficacy in children may not be known.
Personal stories about a drug shortage that has affected your own institution and your own patients can be particularly moving.
We cannot afford to stand idle while children with serious medical conditions suffer because they do not have access to life-saving medications that we know are safe and effective.
Congress must continue to provide oversight for the federal response to drug shortages and should consider additional legislative solutions if the problem continues.
Contact your senators and representatives and tell them about the importance of ensuring that children have access to the medicines they need.
Resources
If you have questions about the federal response to drug shortages, contact This e-mail address is being protected from spambots. You need JavaScript enabled to view it at the AAP Department of Federal Affairs.


This advocacy work is funded substantially by increasing membership among pediatric hematologists/oncologists in AAP. We count on you to help us advance this important work. Join AAP or renew by calling 800.433.9016 ext. 5897 with code N-ASPHO to take advantage of a special offer.

---
Case Quiz
Picture This: Hemolysis in the NICU
Brian R. Branchford, MD; Joanne Hilden, MD; Katherine A. Minson, MD
A 20-day-old female baby, formerly a 34-week premature infant in the NICU, presents with decreased hemoglobin (7.1 g/dL), indirect hyperbilirubinemia (6.2 mg/dL), and reticulocytosis (9.5%) consistent with hemolytic anemia, but the remainder of the complete blood count (CBC) is normal. The baby has blood type A and the mother has type O. A direct antiglobulin test (DAT, direct Coombs) is negative. There is no evidence of blood loss on exam or previous imaging. The baby is hemodynamically stable, gaining weight, and weaning off supplemental oxygen therapy.
---
Diversity Corner
Cultural Sensitivity in Death and Dying
Cristina Tarango, MD; Suvankar Majumdar, MD
The process of dying involves great stress and vulnerability for most patients and their families. As pediatric hematologists/oncologists, we are keenly aware of the intense emotions that accompany the death of a child, and it is imperative that we do not overlook the importance of culture in a patient's (and their family's) end-of-life experience.
Culture affects our behaviors and how we relate to others. We often think of culture as defining behaviors and beliefs that are characteristic of a particular social, ethnic, or age group. Culture often influences language, identity, and dress, but most notably in caring for patients, culture also influences abstract qualities such as problem solving, coping, and religious or spiritual beliefs (Lopez, 2007). Religious and cultural beliefs and practices help individuals cope with fear and grief associated with the dying process, and these beliefs provide a context of meaning and a structure of support during times of stress. Individuals who do not normally follow traditional practices may resort to them during the end of life (Vincent, 2001). Cultural factors can significantly influence patients' and families' reactions to illness and treatment options. Culture can impact the individual's and their family's perception of pain and suffering, death and dying, and healthcare providers, and their trust of healthcare practices (Crawley, 2005; Lopez). We clinicians also hold culturally determined beliefs about death and dying that are rooted in our own backgrounds and the medical culture to which we have assimilated, and we often resort to a combination of these beliefs when caring for dying patients.
Several studies have investigated barriers to culturally sensitive end-of-life care. Three basic dimensions in end-of-life care may vary across diverse cultures: communication of bad news, decision making, and attitudes toward advance directives and end-of-life care (Lopez, 2007).
Open discussion about serious illness and death can be difficult for any patient and family. In some cultures, frank discussions about serious illness or death may be seen as impolite or disrespectful (Lopez, 2007). If we do not know this is a common perception in our patient's culture, we may misinterpret his or her responses as well as lose an opportunity to give important information. Language also has been a substantial barrier to communication at the end of life (Davies, Contro, Larson, & Widger, 2010). In some Hispanic, Chinese, and Pakistani communities, family members may actively protect terminally ill patients from knowledge of their condition (Seartight & Gafford, 2005). In the United States, this may include deliberately not translating a terminal diagnosis or treatment information to patients to spare the patient fear or loss of hope. This situation is less likely to arise with the appropriate use of a translator (Seartight & Gafford).
Nevertheless, culturally sensitive information written in native languages is often lacking.
In Western society, individualism is encouraged and individual autonomy is supported and valued, especially in medical decision making. However, across different cultures, there may be greater emphasis on interdependence or collectivism rather than individualism. In pediatric hematology/oncology, we may encounter this in caring for our adolescent and young adult patients. The idea of filial piety, or focus on the extended family's interest rather than the individual patient's interest alone, may be valued among some Asian cultures. Compared with persons of African and European descent, early generation Korean- and Mexican-Americans were more likely to consider family members, rather than the patient alone, as holding the decision-making power regarding life support (Seartight & Gafford, 2005).
Finally, there are differing attitudes about end-of-life care among cultures. In some cultures, the word "hospice" is synonymous with death (Kreling et al., 2010). In addition, there may be concerns regarding immigration status that may make some families reluctant to take the legal steps necessary to enroll loved ones in hospice programs for fear of deportation and loss of current medical care.
How can we learn to provide culturally sensitive care at the end of life? A first step may be to examine our own commitment to honoring cultural diversity and developing self-awareness of our cultural values related to the end of life (Kagawa-Singer & Blackhall, 2001). This may help safeguard against making judgments or imposing our own values on patients and families. Next, we can expand our knowledge base about the different cultures we see within our practice through specific research or discussions with colleagues from diverse backgrounds. We may be fearful of offending families by prying too deeply into their cultural beliefs and values, but sitting down with families and asking them about their values and beliefs can be very helpful—it demonstrates to families that you are interested in caring for their child and not just the child's disease. Questions that may improve rapport with patients include the following (Davies, Contro, Larson, & Widger, 2010; Kagawa-Singer & Blackhall):
"Spiritual or religious strength sustains many people in times of distress. What is important for us to know about your faith or spiritual needs?"
"Does your family make decisions as a group?"
"How would you like treatment decisions to be made?"
"Are you comfortable with having a doctor of a different background (or sex) than your own care for you?"
Showing sincere respect for the diverse backgrounds of our patients and their families allows a connection to form that will contribute to successful engagement with and a better end-of-life experience for patients and families.
In conclusion, each and every human being has his or her own personal beliefs about death and dying that are often strongly molded by his or her cultural background. During this stressful time, we should take a moment to consider the patient's and their family's cultural values, which will not only help medical decision making and encourage a sense of better understanding between the two, but, most importantly, lead to a better end-of-life experience for patients and their families.
References
Crawley, L. M. (2005). Racial, cultural, and ethnic factors influencing end-of-life care. Journal of Palliative Medicine, 8 sup 1, S58–S69.
Davies, B., Contro, N., Larson, J., & Widger, K. (2010). Culturally-sensitive information-sharing in pediatric palliative care. Pediatrics, 125(4), e859–e865.
Kagawa-Singer, M., & Blackhall, L. J. (2001). Negotiating cross-cultural issues at the end of life: "You got to go where he lives." Journal of the American Medical Association, 286(23), 2993–3001.
Kreling B., Selsky, C., Perret-Gentil, M., Huerta, E. E., Mandelblatt, J. S., & the Latin American Cancer Research Coalition. (2010). 'The worst thing about hospice is that they talk about death': Contrasting hospice decisions and experience among immigrant Central and South American Latinos with US-born White, non-Latino cancer caregivers. Palliative Medicine, 24(4), 427–434.
Lopez, S. A. (2007). Honoring cultural diversity at the end of life. Social Work Today, 7(6), 36–39.
Seartight, H. R., & Gafford, J. (2005). Cultural diversity at the end of life: Issues and guidelines for family physicians. American Family Physician, 71(3), 515–522.
Vincent, J. L. (2001). Cultural differences in end-of-life care. Critical Care Medicine, 29(2 Suppl), N52–N55.
---
Membership News
Have You Visited ASPHO's Online Member Community?
ASPHO's Online Member Community tools put you in touch with other members with common interests and allow you to share information, documents, links, and files in an organized, searchable library.

The online find-a-member resource allows you to locate other members and communicate with one another. Members also receive an annual printed membership directory to connect with other professionals working in the field of pediatric hematology/oncology.

Join the Discussion!
ASPHO members frequently use the community to collaborate and share ideas on various issues related to pediatric hematology/oncology. Some topics currently trending on the discussion boards include
choosing between Epic and Cerner
thrombocytopenia fevers
stroke and hemoglobin sickle cell.
Add a comment, start your own topic, or just browse!
---

ASPHO's 26th Annual Meeting is Next Week
Attend ASPHO's 26th Annual Meeting to receive the latest information in basic and clinical research, gain knowledge to further the care of your patients, and network with colleagues in pediatric hematology/oncology.
Obtain up to 22.5 hours of CME credit.
Choose between three corporate forum symposia.
Learn from 11 symposia, 10 workshops, and five concurrent platform sessions.
Network with a diverse and experienced faculty.
Receive updates on the ASPHO advocacy agenda by attending a new advocacy program.
Attend a Young Investigator leadership workshop and career promotion symposium.
Visit more than 50 exhibitors to learn more about their products and innovations.
Online registration has closed. You may register onsite in Miami, beginning at noon on Wednesday, April 24, at the Hyatt Regency Miami or by calling ASPHO member services at 847.375.4716.
Click here to register.
2013 Annual Meeting Abstracts Now Available —Access Your Copy Today!
The paper and posters abstracts for ASPHO's 26th Annual Meeting are now available through Pediatric Blood & Cancer. This special electronic-only issue of Pediatric Blood & Cancer is available as a free download! There are two ways to access the 2013 abstracts:
2013 ASPHO Abstracts Digital Edition
Pediatric Blood & Cancerwebsite on the Wiley Online Library
---
Education and Professional Development
ASPHO's 2013 Online Review Course Now Available for Purchase
ASPHO's Online Review Course is designed for physicians planning to take the American Board of Pediatrics (ABP) examination for initial certification in pediatric hematology/oncology and those preparing for Part 3 of the ABP Program for Maintenance of Certification in the Pediatric Subspecialties.
Affordable and convenient, the 2013 Online Review Course includes faculty lectures presented at the biannual Pediatric Hematology/Oncology Review Course, the most recent of which was held in February.
The Online Review Course features include
more than 300 multiple-choice, self-assessment questions
flexibility to study when your schedule permits, with 24-hour access to recordings
23 1-hour presentations containing slides synchronized with audio recordings
two slide review sessions on peripheral blood and bone marrow morphology
a maximum of 24 AMA PRA Category 1 CreditsTM.
Purchase the review course to receive unlimited use until March 31, 2015.
Click here to learn more.
Convenient Learning with ASPHO Webinars
Get expert opinions on the latest in research, clinical practice, and career advancement.
Log on for convenient, case-based learning with ASPHO webinars!
Expand your professional knowledge and learn at your own pace by accessing seven archived webinars at no cost. Pediatric hematology/oncology experts discuss clinical and career topics that will benefit you in your profession.
Webinar topics are
hemophagocytic lymphohistiocytosis
pediatric melanoma
palliative care—managing symptoms of distress
palliative care in sickle cell disease
fundamentals of job negotiating
getting promoted
maintenance of certification.
Click here to learn more.
---
Announcements
Deadline Extended—Pediatric Blood & Cancer Call for Applications for Deputy Editor
Pediatric Blood & Cancer is the official journal of ASPHO and the International Society of Paediatric Oncology; is affiliated with the European Society for Paediatric Haematology and Immunology, the Histiocyte Society, the International Society of Paediatric Surgical Oncology, and the Japanese Society of Pediatric Hematology and Oncology; and is owned and published by Wiley.
Pediatric Blood & Cancer publishes 14 issues per year of the highest quality manuscripts describing basic and clinical investigations of blood disorders and malignant diseases of childhood, including diagnosis, treatment, epidemiology, etiology, biology, and molecular and clinical genetics of these diseases as they affect children, adolescents, and young adults. The journal also includes studies on such treatment options as hematopoietic stem cell transplantation, immunology, and gene therapy.
The intention of the search process is to identify an individual who will be appointed as deputy editor of the journal and transition to editor-in-chief by December 2016, when the current editor-in-chief's term ends.
Click here for the complete call for applications.
Applications should be addressed to the This e-mail address is being protected from spambots. You need JavaScript enabled to view it (care of Wiley) and must be submitted by June 1, 2013.
Stand Up To Cancer and the St. Baldrick's Foundation Announce New Pediatric Cancer Dream Team
Stand Up To Cancer (SU2C) and the St. Baldrick's Foundation, along with the American Association for Cancer Research (AACR), SU2C's scientific partner, announced the formation of a Dream Team dedicated to childhood cancer research during a press conference the 2013 AACR Annual Meeting, held April 6–10.
The SU2C-St. Baldrick's Pediatric Dream Team Translational Cancer Research Grant will provide $14.5 million in funding over four years on research focusing on novel therapies. This project will unite researchers in two highly productive disciplines of translational pediatric cancer research — genomics and immunotherapeutics. The team will focus on developing new, targeted immunotherapeutics for the most difficult-to-cure childhood cancers.
Formed in 2008, the joint partnership between the St. Baldrick's Foundation and SU2C brings together two of the world's leading cancer research fundraising groups. In addition, this Dream Team will have access to research instruments and equipment donated by Life Technologies Corporation to SU2C, valued at up to $500,000. Life Technologies is a developer and manufacturer of laboratory instrumentation, including semiconductor-based platforms for sequencing DNA.
Click here to learn more.
---
Welcome, New ASPHO Members
Dr. Sama Ahsan of Baltimore, MD
Dr. Sanjay Ahuja of Cleveland, OH
Dr. Ehssan Alfaraj of Toronto, Ontario, Canada
Ms. Claudia Alves De Araujo of Memphis, TN
Ms. Adriana Apostol of Bucharest, Romania
Dr. Lesley Arland of Aurora, CO
Dr. Frances Austin of Philadelphia, PA
Dr. Wondwessen Bekele of East Hanover, NJ
Ms. Pattianne Belfield of Harleysville, PA
Ms. Racheal Bingham of Houston, TX
Dr. Ranjan Bista of Phoenix, AZ
Dr. Cristyn Branstetter of Marion, AR
Dr. Sylvia Cheng of Toronto, Onatrio, Canada
Dr. Heidi Cho of Denver, CO
Ms. Mary Cogan of Boston, MA
Ms. Jaclyn Davis of New York, NY
Ms. Mariella Della Piazza of Los Angeles, CA
Dr. Michael Eckrich of Charlotte, NC
Dr. Melissa Eisen of Thousand Oaks, CA
Dr. Mona Elmacken of Elmhurst, NY
Ms. Joicy Estevez of Sunny Isles Beach, FL
Dr. James Ford of Highlands Ranch, CO
Dr. Jennifer Foster of Houston, TX
Dr. Jessica Garcia of Peoria, IL
Dr. David Goshorn of Memphis, TN
Dr. Amanda Graul-Conroy of Springfield, IL
Ms. Ashish Gupta of Brooklyn, NY
Dr. Jordan Hansford of Melbourne, Australia
Dr. Theresa Harned of Santa Monica, CA
Dr. Kellie Haworth of Pickerington, OH
Dr. Judson Huegel of Boston, MA
Dr. Orly Klein of New York, NY
Dr. Susannah Koontz o fHouston, TX
Dr. Jamie Laubisch of Memphis, TN
Dr. Joseph Lubega of Houston, TX
Dr. Karen McCleary of Sydney, Australia
Dr. Katherine Minson of Denver, CO
Dr. Tamara New of Atlanta, GA
Dr. Cesar Nunez of Houston, TX
Dr. Sapna Oberoi of Toronto, Ontario, Canada
Dr. Ify Osunkwo of Atlanta, GA
Dr. Rasmi Palassery of Cleveland, OH
Dr. Torrey Parker of Ottawa, Ontario, Canada
Dr. Irina Pateva of Cleveland, OH
Dr. Kerice Pinkney of New York, NY
Ms. Kathleen Pool of Morrison, CO
Dr. Chittalsinh Raulji of River Ridge, LA
Dr. Meera Rayar of Toronto, Ontario, Canada
Dr. Margo Rollins of Atlanta, GA
Dr. Ralph Salloum of Cincinnati, OH
Ms. Jennifer Sanders of Azle, TX
Dr. Elias Sayour of Durham, NC
Dr. Andreza Senerchia of Sao Brazil, Brazil
Mr. Aman Seth of Memphis, TN
Dr. Ravi Shah of Calgary, Alberta, Canada
Ms. Matthew Sommers of Memphis, TN
Ms. Katherine Steven of Farmington, CT
Dr. Taher Sumaili of Jeddah, Saudi Arabia
Dr. Hassan Sumali of Riyadh, Saudi Arabia
Mr. Lochie Teague of Auckland, New Zealand
Ms. Stefanie Thomas of Rocky River, OH
Dr. Greg Vorona of Philadelphia, PA
Dr. Victor Wang of Orange, CA
Dr. Elizabeth Yang of Falls Church, VA
Dr. Khaled Yassine of Richmond, VA
Dr. Alexandra Zorzi of London, Ontario, Canada