Who Belongs to ASPHO?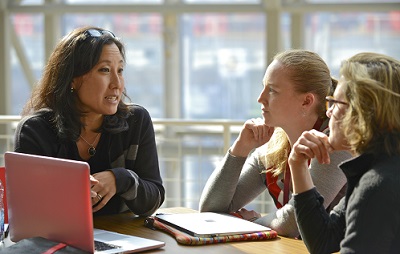 Members of the American Society of Pediatric Hematology/Oncology include practitioners, fellows, faculty, investigators, hospitalists, physician assistants, advanced nurse practitioners, other advanced practice providers and allied healthcare professionals involved in the dynamic and rapidly evolving discipline of pediatric hematology/oncology. ASPHO values and encourages diverse and inclusive participation within the profession of pediatric hematology/oncology. Read the Society's Diversity Statement.
Join ASPHO today by choosing one of the member categories. Purchase of a new Regular or Allied Membership requires endorsement by a current member. Purchase of a new Fellow/Trainee membership requires employment supervisor verification.
"ASPHO is the home organization for anyone in the pediatric hematology/oncology field. While there are many tangible benefits…the real benefit is the sense of belonging to a small but passionate group of professionals and the many opportunities for networking, mentorship, collaboration in research, quality improvement, and other activities." – Guy Young, MD

"ASPHO has been an invaluable source of information and education, with resources that present vital and up-to-date information on treatment of conditions I see in practice every day. I encourage all advanced practice providers to become members of ASPHO and take advantage of the opportunities for learning offered by this incredible group!" – Lesley Arland, PA-C
Join or renew online or call 847-375-4716.
Renewing members do not need endorsement. Please login to renew your membership or contact Member Services at 847-375-4716 or This email address is being protected from spambots. You need JavaScript enabled to view it. .