February 2019
President's Message
Happy New Year, ASPHO Members
Patrick Leavey, MD
As 2019 begins, ASPHO's Conference Planning Committee and staff are finalizing the plans for our 32nd conference in New Orleans, May 1–4, 2019. I encourage you to attend this year's meeting, which will welcome an anticipated 1,100 attendees and offer great educational, networking, and mentoring opportunities, a few of which I will highlight in this message.
In a continued effort to proactively address the ever-increasing breadth of expertise required for our subspecialty, this year's conference will include novel interactive opportunities such as Genius Bars allowing speakers and attendees to advance discussions ignited during presentations, and Clinical Conundrums sessions featuring an identified expert who will highlight his or her management approach in niche areas of our subspecialty and then review cases shared by the audience.
This year's presidential session, "Metabolism in Pediatric Hematology/Oncology," focuses on a field of interest that for decades has been identified as important, and during which we will invite leaders in the field of metabolism research to update us on clinically relevant progress. We will celebrate the accomplishments of colleagues Elliott Vichinsky (Distinguished Career Award), Wilbur Lam (Oski Lectureship), Ken McClain (Buchanan Lectureship), Smita Bhatia (Northwestern Mutual Award for Excellence in Childhood Cancer Survivorship), and Michael Terao (Clinician Educator Award). We will welcome back Charles Mullighan, the first St. Baldrick's Robert J. Arceci Innovation Award recipient, to ASPHO for an update on his progress in the session "Recent Insights into High Risk Leukemia." We also will announce the winners of this year's Robert J. Arceci Innovation Award and ASPHO's Young Investigator awards.
If the above is not enough to encourage your attendance, I imagine ASPHO's 5K fun run, speed mentoring, early career luncheon, and first-time attendee/new member reception—along with the 11 special interest group meetings and myriad sessions the Conference Planning Committee has prepared—will retain your interest and attention during the 4-day meeting. To complement this, New Orleans will be truly fun since the annual New Orleans Jazz & Heritage Festival is taking place at the same time. I encourage you to make your plans to attend early by registering and securing your flight and hotel.
In parallel to our anticipation of a wonderful conference, ASPHO Vice President Jorge DiPaola and I, along with Sally Weir (ASPHO's Executive Director) and Bruce Hammond (ASPHO's Ddirector of Governance and Operations), recently attended an Exceptional Boards educational conference put on by the American Society of Association Executives. This is an important opportunity for ASPHO leadership to optimize management systems as we continue to serve you, our members. I'll summarize the outcome of this event in future messages.
See you in New Orleans!
Special Feature
This section of eNews features member-authored opinion pieces on broad issues in pediatric hematology/oncology that are of interest to ASPHO's diverse membership. Please contact This email address is being protected from spambots. You need JavaScript enabled to view it. if you are interested in contributing an article.
What Helps Us Do What We Do?
When people hear that I am a pediatric hematologist/oncologist, I am frequently asked, "How do you do what you do? How do you handle those conversations with children who are so sick and their parents? I couldn't do it." I imagine that many of the people reading this article have had similar conversations with family, friends and colleagues. So how does each of us "do what we do?"
I know each of us has several answers to this question. One unique venture I wanted to share that helps me "do what we do" started almost 3 years ago, when I was asked if I wanted to be trained in relationship-centered patient communication. The day I said "yes" to this question changed my life. Our institution enlisted the Academy of Communication in Healthcare to train a handful of physicians and advanced practice providers in relationship-centered patient communication, specifically for a pediatric and women's healthcare (obstetrics/gynecology) patient population. We now have our Texas Children's Hospital (TCH) Breakthrough Communications Team which includes 13 faculty-trainers in various subspecialties who are charged with training the more than 1,200 pediatric and obstetric faculty at our hospital.
We teach three key skillsets in the form of brief didactics with interactive roleplay: skillset 1 focuses on initial rapport building with the patient/family and creating an agenda for the time spent together; skillset 2 focuses on reflective listening to patient/family perspectives, including ideas about diagnoses, fears, and expectations; and skillset 3 focuses on the provider sharing the assessment and collaborating with the patient/family to create the plan. Lessons about the importance of the provider expressing empathy are interwoven throughout each of these skillsets. We term the cumulative product "our communication toolbox." We also use specific feedback in each workshop to reinforce the individual's most effective approaches and fine-tune approaches that have room for improvement. I have been privileged to watch countless faculty successfully work through very challenging communication scenarios over the years.
Participating in our TCH Breakthrough Communications Team has given me the invaluable opportunity to teach a unique communication toolbox to providers across subspecialties and stages in their careers. The personal use of these skills also continues to improve my own communication and relationships with my patients and colleagues. These experiences actually have taught me just as much as any book or mentor in my medical career, and they have been a huge part of how I "do what I do" every day with eager hands and a heart fulfilled. I urge each of you to seize any similar opportunity that may come your way; the result of taking that opportunity may render more reward than you can imagine!
Mary Shapiro, MD
Assistant Professor of Pediatrics
Texas Children's Cancer and Hematology Centers Baylor College of Medicine
Copyright © 2019 by the American Society of Pediatric Hematology/Oncology. All rights reserved. The views and opinions expressed in the Special Feature articles are those of the author alone and do not imply an opinion on the part of ASPHO, its Board of Trustees or staff. The information in this newsletter is intended to provide readers with resources and information that they may find useful and of interest and is only current as of the publication date. ASPHO is not liable to any party as a result of their reliance on the information, recommendations, services, or resources discussed or made available through this newsletter.
Society News
Register for the Next ASPHO Webinar
The February webinar, The Clot Thickens: Changing Landscape of Pediatric Venous Thrombo-embolism Management in the DOAC Era, will be held on Wednesday, February 27, at 3 pm CT. Register today!
Webinar Details:
Direct oral anticoagulants (DOACs) are approved for use in adults for stroke prevention, and the treatment and prevention of venous thrombo-embolism (VTE). The advantages of DOACs compared with vitamin K antagonists include predictable pharmacokinetics enabling fixed dosing, rapid onset of action, and fewer drug-drug and drug-food interactions. DOACs are being investigated in phase II/III pediatric trials for the treatment of VTE and prevention of VTE in leukemia/lymphoma patients receiving PEG-asparaginase.
Given their unique pharmacological properties, DOACs have the potential to be of particular benefit for children. If these advantages bear out in the results of the current studies, DOACs likely will gain wider acceptance and use in the pediatric community. In this webinar, we will critically review – (i) results from adult DOAC trials and the current status of pediatric DOAC studies, and (ii) a practical approach to using these agents, including discussions about laboratory monitoring, choice of agents in renal/hepatic disease, management of bleeds, and duration of discontinuation around surgery.
Learning Objectives:
Review the principle findings of the adult DOAC trials and develop a better understanding of the pediatric DOAC studies.
Assess the quality of published adult data to decide if specific patient cohorts are candidates for DOACs with a focus on practical, off-label use of these agents in children.
Moderator:
Riten Kumar, MD MSc
Nationwide Children's Hospital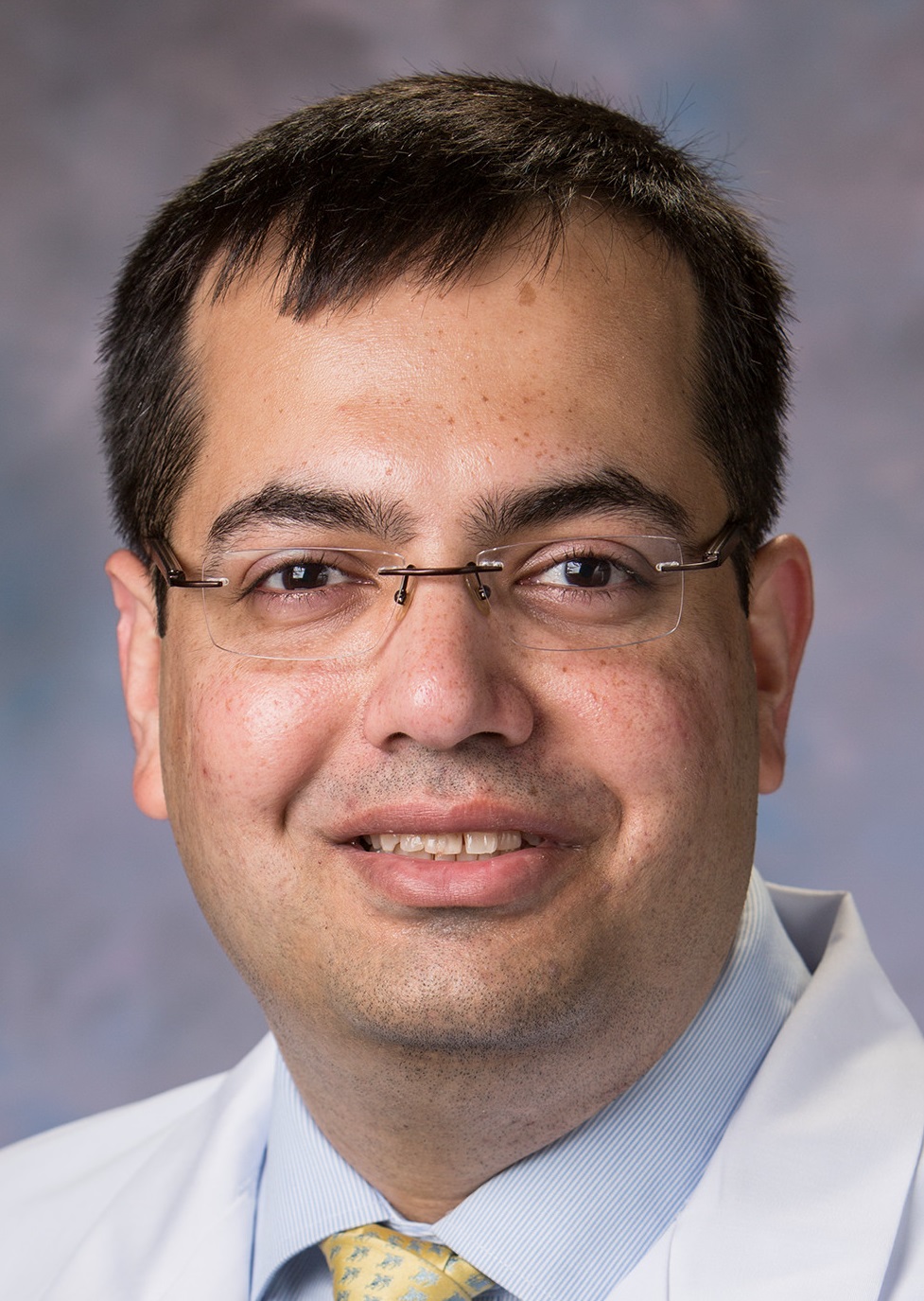 Speakers:
Sarah O'Brien, MD MSc
Nationwide Children's Hospital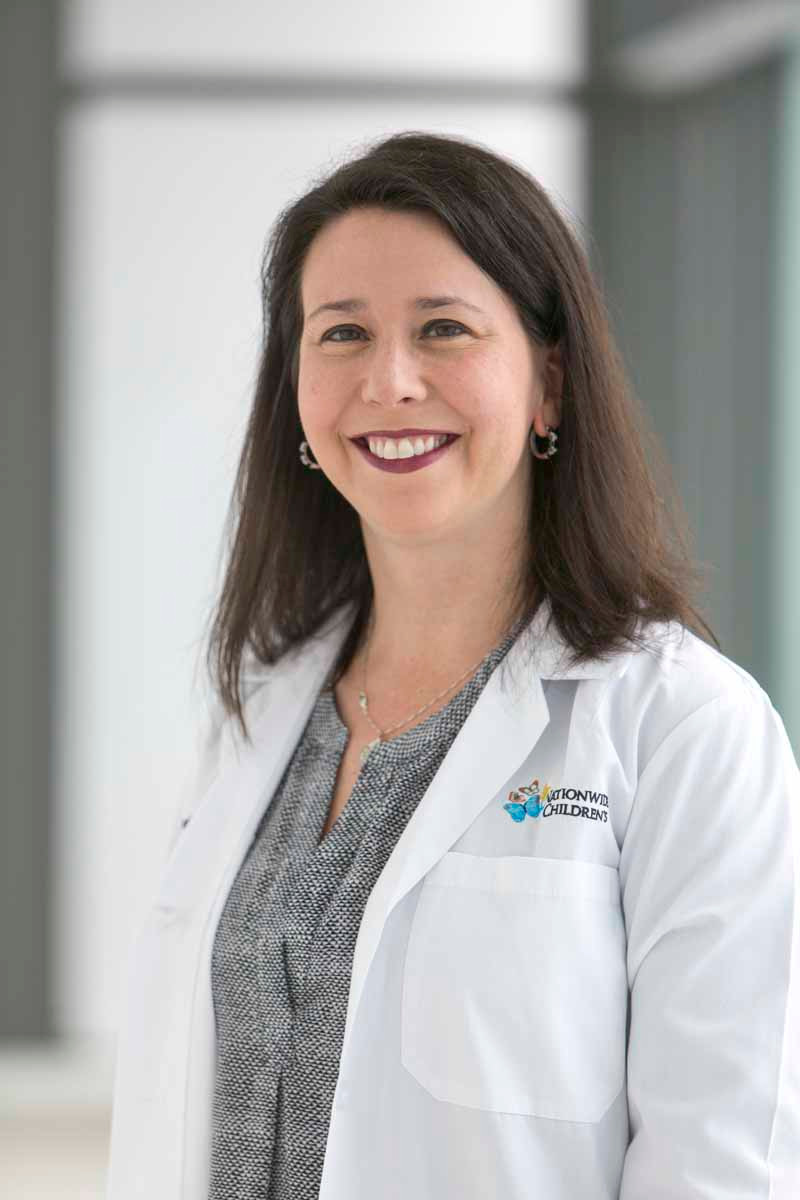 Leslie Raffini, MD
Children's Hospital of Philadelphia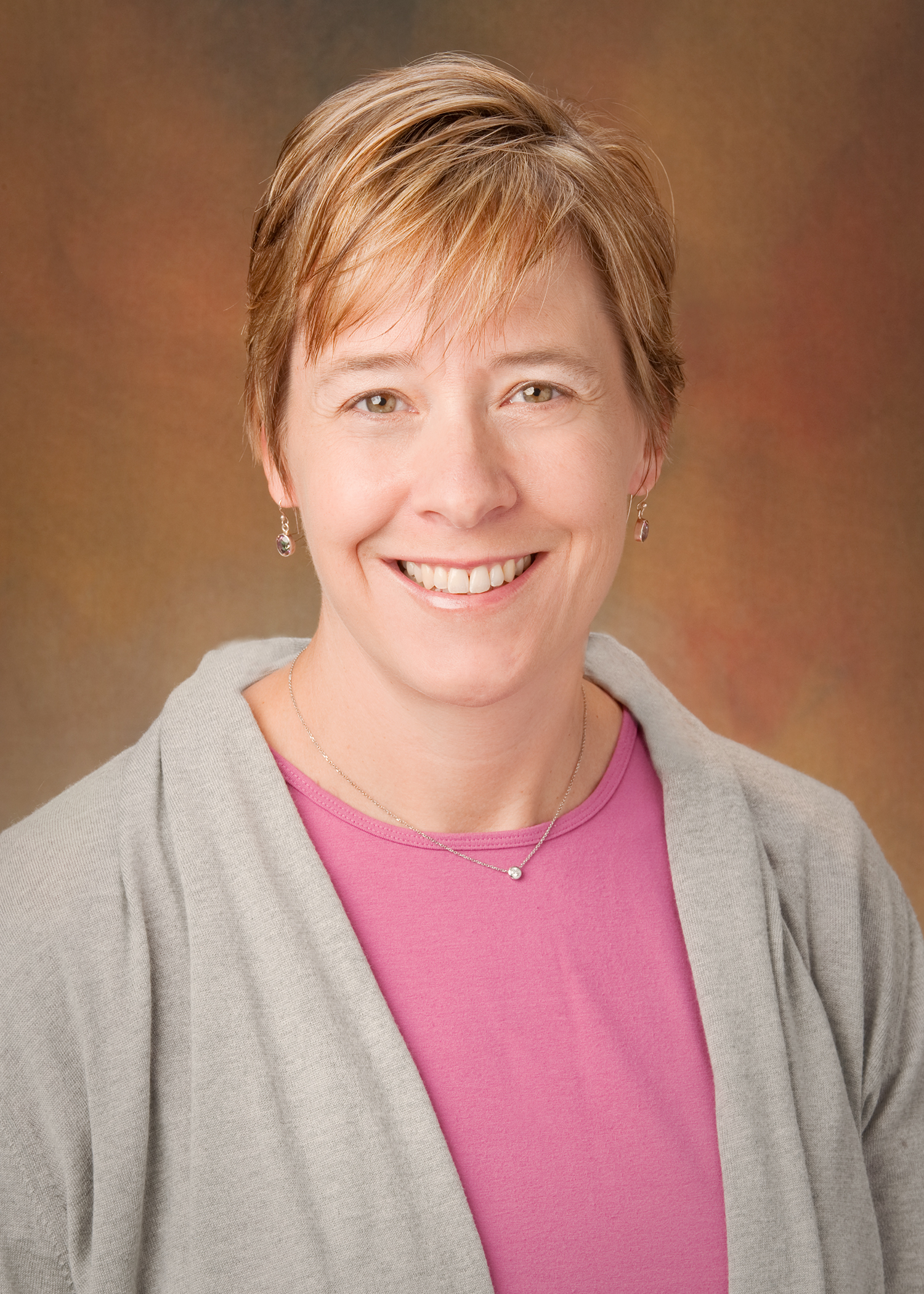 Mark your calendars for upcoming webinars:
Wednesday, March 27, at 3 pm CT: Supportive Care for Our Patients with Vascular Anomalies and Associated Syndromes
Thursday, April 11, at 1 pm CT: Rhabdomyosarcoma Update
Choosing Wisely Collaboration Update
The ASH-ASPHO Choosing Wisely collaboration continues to move forward following the establishment of an expert panel. The panel participated in their first group call and confirmed first steps as well as a projected timeline for the project. Recently, panel members began gathering recommendations of topics for consideration, and were encouraged to include as many suggestions as possible, to help ensure that the final list is comprehensive and impactful.
The panel will work to pare down the list of recommendations and consider further feedback prior to presenting a shortened list to the methodologist for systematic review. Stay tuned for further updates on the collaboration.
Review Course Evaluations and Resources
The 2019 Review Course evaluations are available on the ASPHO website. Continuing medical education certificates will be available to participants who submit completed evaluations.
Be on the lookout for information on ASPHO's forthcoming KARE Toolkit – Knowledge and Assessment REsources. Developed by experts, these resources help pediatric hematology/oncology (PHO) professionals understand core principles to build and maintain clinical expertise, receive Maintenance of Certification Part 2 credits, and anticipate Maintenance of Certification Part 3 changes. Early career specialists can enhance their preparation for the American Board of Pediatrics (ABP) initial certification exam. All resources reflect the revised ABP content outline. Select from resources that focus on pediatric oncology, pediatric hematology, or both specialties, and learn at your own pace, conveniently from your home or office with the interactive online products.
ASPHO Announces 2019 Award Recipients
ASPHO recently announced the recipients of the Northwestern Mutual Award for Excellence in Childhood Cancer Survivorship, funded by the Northwestern Mutual Foundation, and the Clinician Educator Award.
Northwestern Mutual Award for Excellence in Childhood Cancer Survivorship
This annual award recognizes an individual for his or her outstanding contributions to childhood cancer survivorship. Now in its second year, the award recognizes an individual who is translating research findings into intervention-based approaches and making outstanding contributions to the clinical care of survivors of childhood cancer.
2019 Recipient
Smita Bhatia, MD MPH
Bew and Gay White Endowed Chair in Pediatric Oncology
Director of the School of Medicine Institute for Cancer Outcomes and Survivorship
University of Alabama Birmingham
Birmingham, AL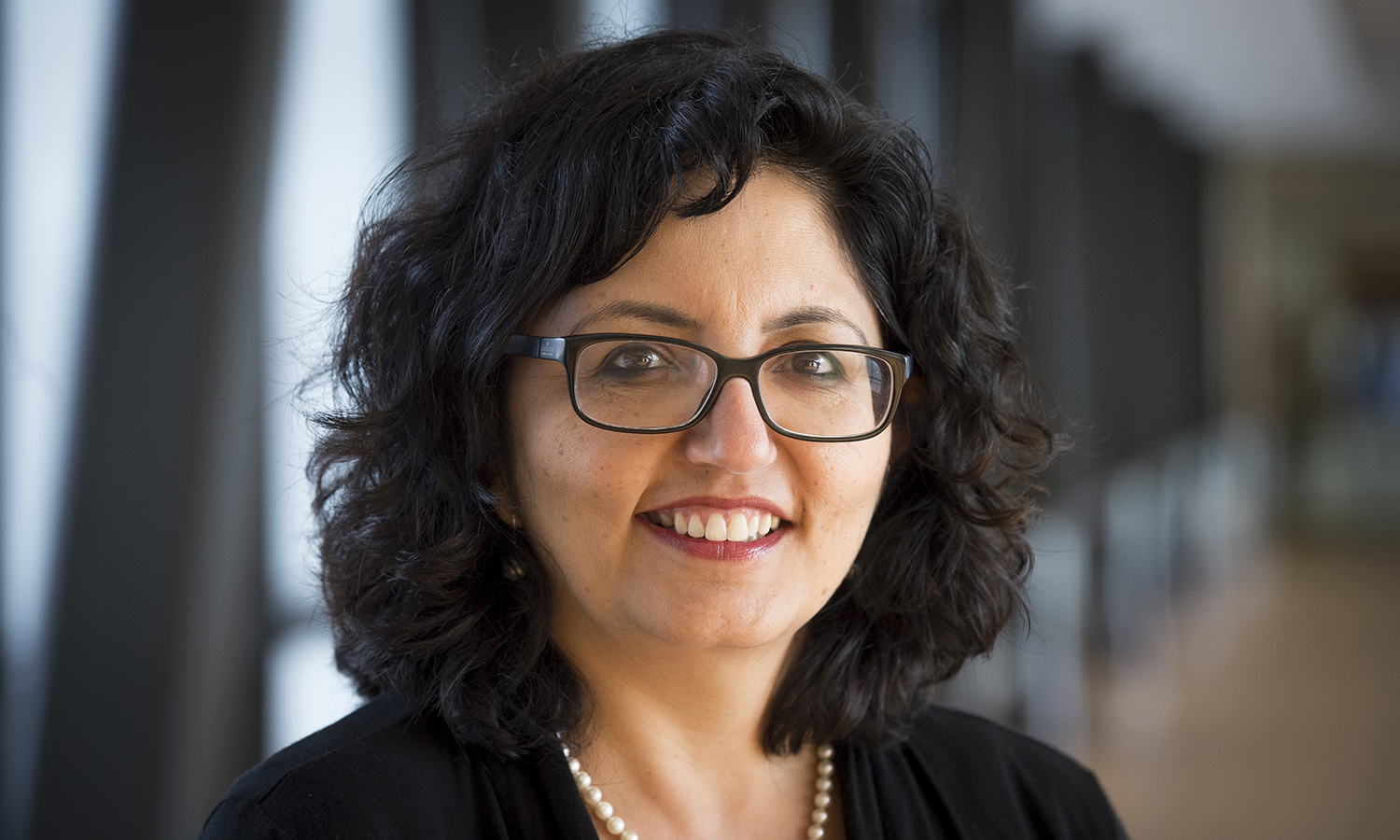 The Northwestern Mutual Award will be presented during the Awards Session on Thursday, May 2, at 2 pm CT, in New Orleans, LA.
Clinician Educator Award
The Clinician Educator Award supports the career development of promising pediatric hematology/oncology educators. Awardees receive financial support for scholarship in health professions education, which may take the form of research, advanced training in education, or the development of new educational resources.
2019 Recipient
Michael Terao, MD
Fellow
St. Jude Children's Research Hospital
Memphis, TN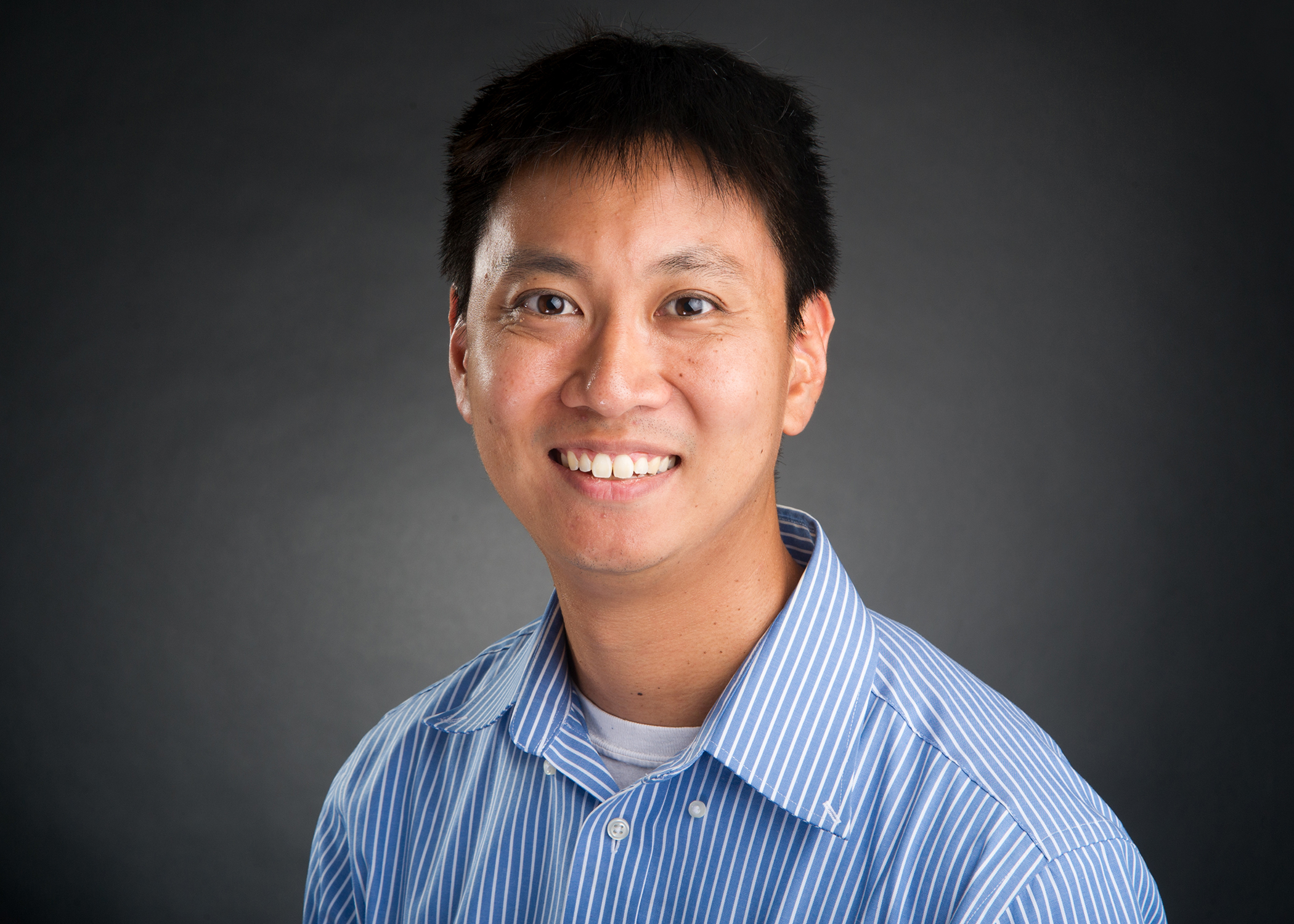 The Clinician Educator Award will be presented at the ASPHO Business Meeting on Thursday, May 2, at 11:30 am CT, in New Orleans, LA.
To see these awards presented, register for the 2019 ASPHO Conference.
Membership Bulletin
Education Committee Update
The Education Committee continues the process of developing an education content strategy for the Society. The educational content strategy is based on the organization's business goals and resources to create new content and position or re-package existing content that meets the needs of the pediatric hematology/oncology community. This strategy will be used to drive all product development, what is needed and how content is prioritized, organized, formatted, communicated, and displayed moving forward.
The process has included interviewing members and thought leaders, reviewing data from current products, and completing an environmental scan of other organizations and outside influencers. Currently the committee is looking at existing products and determining goals, target audiences, delivery methods, and ROI. Each product will be considered for repositioning (appropriate for other audiences), being refreshed (update outdated but popular content), or determine if new product development is needed.
As an example, the highly anticipated Review Course that took place recently showcased some of the new features and ways to extend the content to other interested purchasers. Attendees had the opportunity to purchase supplemental products to customize their learning experience including a printed color syllabus, recordings of the sessions, and over 400 self-assessment questions at discounted prices. The recordings and self-assessment products will also be available for purchase, either separately or in packages, and will provide both CME and MOC Part 2 opportunities.
The Education Committee is working hard to bring you the right content at the right time.
In addition to the Education Strategy development, the committee oversees all educational initiatives, ensures ASPHO meets accreditation standards, develops webinars and case quizzes.
Updated ASPHO Endorsements Available to Members
Periodically, ASPHO is asked to review and endorse certain materials developed by other organizations. These materials are first screened for eligibility, then an ad hoc review panel is appointed to conduct an expert review and provide recommendations for board action. This includes policies of the American Academy of Pediatrics (AAP), as well as materials submitted to the AAP for review, for which a joint ASPHO-AAP subject matter expert review process is in place. All ASPHO endorsements are reviewed by the Board of Trustees for final approval. These documents provide guidance to pediatric hematology/oncology professionals in caring for their patients.
The ASPHO endorsement page has been updated to include all endorsements that have been approved since the inception of this process in 2012. The full list and access to the materials is available to members as a resource to help provide optimal care to patients.
Special Interest Groups (SIGs)
ASPHO's special interest groups (SIGs) serve as specialized forums for members with similar interests to facilitate collaboration and develop extended resource bases.
The Society's online member community serves as a platform for SIG members to hold discussions, collaborate, and share documents year-round. SIGs meet annually at the conference, with each hosting a workshop that is open to all attendees. Learn more about ASPHO's current SIGs. Joining a SIG is simple. Go to 'My Account, Special Interest Groups' and sign up for the SIG communities relevant to your work. Participation is open to all members—consider joining a SIG in time to participate in the upcoming elections!
Follow Us on Social Media
Did you know that ASPHO is on Twitter and Facebook? Join the conversation about developments and practice in pediatric hematology/oncology. Follow us at @ASPHO_hq and Facebook.
Case Quiz
Infantile Liver Lesions
Cathleen Cook, MD MEd FAAP, East Carolina University Brody School of Medicine, Greenville, NC
A 6-month-old female was admitted for respiratory failure secondary to respiratory syncytial virus (RSV). She was born prematurely at 30 weeks with a corrected age of 4 months 2 weeks. She has no chronic medical problems. A pre-intubation chest x-ray (CXR) in the pediatric intensive care unit (PICU) noted an elevation of the right hemi-diaphragm.
Conference Central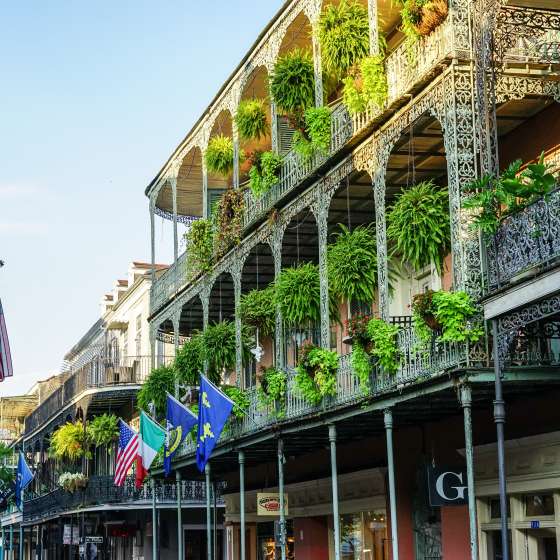 Register Early and Save
Register for #ASPHO2019 by March 26 and save $100. This year's conference schedule will feature 25 educational sessions, 24 papers, more than 450 posters — and the popular speed mentoring sessions, 11 SIG meetings, and much more. So come to New Orleans to build your advanced knowledge and peer network.
Extend Your Stay in New Orleans
Schedule some time to enjoy New Orleans as you make your travel plans for #ASPHO2019.
Learn more about this historic city and make the most of your visit! The ASPHO Conference overlaps with the New Orleans Jazz & Heritage Festival so plan to come early or stay later to enjoy the renowned event.
MOC Opportunities
The conference provides convenient Maintenance of Certification (MOC) opportunities.
MOC Learning Session on Saturday, May 4, at 11:45 am. At the conclusion of this popular session, participants can submit their answers to the ABP for scoring to receive 10 MOC Part 2 points. The fee is $50, and advance registration is required.
Online MOC Post Test - Faculty has written case-based, multiple-choice questions for educational sessions and attendees will receive up to 10 MOC Part 2 points once a score of 70% or higher is obtained. When they purchase the post-test, attendees will be able to access the questions as part of the online evaluation. Participants will have unlimited access to the multiple-choice questions until December 1, 2019. The fee for the course is $50, and advance registration is required.
Clinical Conundrums
New this year – ASPHO is providing the opportunity to interact with a recognized expert on a challenging diagnostic and management issue. Each session is scheduled for 1 hour and will include a 15-20 minute presentation by the expert on their general approach to the clinical problem followed by small group discussion of additional cases shared by attendees.
Advance registration is required. Seating is limited to 20. The registration fee is $25.
Industry Relations Council
Corporate Symposia
In addition to these established scheduled educational sessions, please check out these Industry sponsored symposia.
Wednesday, May 1
11:30 am – 12:45 pm
Emapalumab – A New Treatment for Patients with Primary HLH (pHLH)
Thursday, May 2
12:30-1:30 pm
HEMLIBRA: A New Approach to Prophylaxis in Hemophilia A
Friday, May 3
6:30-8:00 am
Sickle Cell Disease: The Impact of Chronic Anemia and Hemolysis and Emerging Therapeutic Options
Career Center
Visit the Career Center Today
Visit ASPHO's popular Career Center to stay on top of job openings in the field. The Career Center is the go-to source for employment and targeted recruitment opportunities in pediatric hematology/oncology.