February 2014
In This Issue
Election ReminderAdvocacy AllianceInternational MembershipDiversity Corner
President's Message
Q&A with President Ritchey
A. Kim Ritchey, MD
As you approach your final months as ASPHO president, what are your thoughts on the importance of both change and continuity in leadership?
ASPHO has a policy that the president must serve for 2 years; however, in preparation for those 2 years, you must serve as vice president for 2 years. I believe this is a wise policy for two reasons. First, the time as vice president is an opportunity to get to know the people who make this organization run smoothly and learn the facets of the society that need to be monitored and maintained. These important 2 years allow the soon-to-be president to begin creating priorities and formulating a vision for their term at the helm. Second, while continuity is important, change is equally important. We all know that change can be difficult, but in my opinion, with good leadership, the best of the organization is maintained while novel, innovative ideas provide new energy to build and enhance the programs of the society. I should also mention that following the presidency, you serve on the board and executive committee for another 2 years as immediate past president—another wise policy to ensure continuity, provide a corporate memory, and prevent the repetition of past mistakes. Six years as a leader of ASPHO is a long time; however, I think any past president would tell you that the organization has benefited from that extended period of service, and we are honored to provide that service.
How has your tenure as president differed from previous leadership roles in academic or medical settings?
In many ways, the role of ASPHO president is similar to other leadership roles I have held. As chief of a division of pediatric hematology and now vice chair for clinical affairs of the department, my roles have required a vision for the future, a clear understanding of and commitment to strategic goals, a mechanism for achieving those goals, recruitment of the best and brightest to be leaders within the organization, and mentorship. A major major difference of the ASPHO presidency, however, is the potential to impact so many more people—not only the 1,900+ members of the society, but also the children and families who are our primary concern. This is a huge responsibility that none of us on the leadership team takes lightly.
Can you discuss ASPHO's efforts to cultivate and develop leaders for the future of the Society and the field of hematology/oncology?
It has been said before that leadership cannot be taught; it must be learned. To become a leader in ASPHO you must learn about the organization—what is the makeup of the membership, what are the strategic goals, and how does the organization work? A future leader then needs to align his or her own skills and interests with those of the organization. It is ASPHO's responsibility to provide the opportunity for members to become involved. We envision potential leaders to come from the committee structure, especially those with innovative ideas and a willingness to work. It is my firm belief that we must engage the newest members in our field, so I asked every committee chair to be sure there were at least two members of their committee who were early career members (i.e., in fellowship or within 5 years of completing a fellowship). Other ASPHO initiatives to ensure high-quality and diversity of future leaders are the Mentorship Program, the new Diversity Special Interest Group, and a proposed Global Pediatric Hematology/Oncology Special Interest Group that will become active next year. These are all new avenues for involvement within our society.
The Early Career Council was established relatively recently. What is the council's role in promoting and encouraging young professionals in the field to take leadership roles in their association and field?
The first meeting of the Early Career Council (ECC) will be held at this year's annual meeting. The ECC will be composed of two early career members from each committee. The mission of the council will be the same as that of the board: to achieve the organizations strategic goals. One responsibility of the council will be to provide a perspective of those goals and means to achieve them as seen from the of those who are just beginning their careers. What's new and different about the practice that these new members are experiencing? Should recent changes in training and practice affect the trajectory we have established for ASPHO? What are some innovative ideas to achieve our goals? We envision that future leaders of ASPHO might start out as ECC members.
Do you have any particular advice for members who are looking to get more involved in committees or the board?
I have been impressed by the number of members who are eager to become involved and work on ASPHO committees. Although we try to give everyone an opportunity to participate in committees, I do know that some people haven't been appointed to committees, primarily because we lack available spots. To those individuals, my advice is not to give up. Keep throwing your name in the ring, especially with the chairs of the committees of your interest. We hope to involve everyone who expresses interest.
Are there particular qualities or characteristics you feel are essential or helpful to have as a leader?
While there are many definitions of leadership, I think it is important for leaders to have—or develop—the following characteristics: vision, creativity, optimism, and people skills. In addition, commitment and a strong work ethic are essential. Some of these characteristics may be innate, but others—particularly vision—come with experience and practice.
What do you think are priority issues for ASPHO's leadership to address, even after you've transitioned to immediate past president?
In my view, the priority issues for ASPHO leadership to address are the following:
Workforce—Are we educating and training the right number of pediatric hematologists/oncologists? Many are concerned we are training too many. We need to be sure we have accurate information about supply and demand. The board has asked Jeffrey Hord, MD, and his working group to obtain those data. Next steps will need to be determined.
Training—It is now ASPHO's responsibility to develop Entrusted Professional Activities (EPAs), which will inform the pediatric hematology/oncology developmental milestones. It is also our responsibility to monitor the effectiveness of these EPAs by informing training directors regarding individual readiness for practice. This will require a lot of ongoing effort.
Advocacy and AAP—We have begun a historic collaboration with AAP to enhance our ability to advocate for patients and members. So far, this alliance is working well. We have had a presence on Capitol Hill, and our voice has been heard on a number of issues important to our members. We hope to have one voice speaking for our profession coming from both ASPHO and AAP. This collaboration will have to be nurtured and closely monitored in the future.
International membership and outreach—International outreach is one of our top strategic goals. We have made it easier for international members to join our society, we hope to have international travel awards in the future, we have developed the Best of ASPHO (the first meeting will be in Uruguay in November 2014), and we are developing a global pediatric hematology/oncology special interest group is being developed. Are we going in the right direction and at the right pace?
What do you see as ASPHO's trajectory as it matures as an organization?
The envisioned future of ASPHO is to become the premier society for pediatric hematology/oncology worldwide. I think this is the future of our society. ASPHO has been growing and developing well over the past decade under the leadership of outstanding leaders and volunteers. I am very encouraged by the steps we have taken during the past 2 years to achieve this lofty goal. As long as we continue to possess the many committed volunteer members and our wonderful staff, I see us becoming the society we envisioned.
---
Membership News
Case Quiz
How Do You Manage a Newborn with Type 2B von Willebrand Disease?
A. Kim Ritchey, MD
Liam is a full-term newborn whose mother has type 2B von Willebrand disease. After birth, he is asymptomatic with no bleeding or apparent bruises, but is found to have a platelet count of 4,000.
ASPHO Election Closes Tomorrow—Vote Now!
The 2014 ASPHO election is underway and closes tomorrow. This year, ASPHO members will vote to elect the vice president, secretary-treasurer, two trustees-at-large, and two members of the Nominating Committee. The candidates who receive the most votes will be elected to these positions. To learn more about the candidates, please click the "Details" link on the ballot or visit the ASPHO Election Page.
The election ballot is available by clicking here, and your login in information was provided to you in a previous e-mail from ASPHO.
If you have any problems or questions about the online ballot, please contact the national office at 847.375.4716 or by e-mail at This e-mail address is being protected from spambots. You need JavaScript enabled to view it . The election ballot will close Friday, February 14 at 11:59 pm ET.
Thank you for participating in the 2014 election!

ASPHO Submits Recommendations to the Social Security Administration on Hematologic Disorders
On January 21, ASPHO submitted recommendations to the Social Security Administration (SSA) regarding proposed revised medical criteria for evaluating hematological disorders. The criteria, reviewed periodically to account for new developments in evidence-based care, determine how children qualify for disability coverage under the Supplemental Security Income (SSI) program, an important source of financial support to low-income families of children with disabilities and other special healthcare needs. The comments were developed through the work of the ASPHO Advocacy Committee with the assistance of several expert reviewers from the ASPHO membership.
The criteria for hematological disorders were last revised by the SSA in 1985, and ASPHO recommended that more frequent reevaluation is necessary to stay current with the latest evidence-based treatment. The proposed revised criteria establish a floor of three emergency department hospitalizations per annum or six administrations of intravenous narcotic medication for painful crises as the definition of an impairment related to a hematological condition, including sickle cell anemia. ASPHO and other organizations commented that this floor is too high, and that medication dosage and the amount and type of hospitalization vary considerably for episodes severe enough to qualify as an impairment to normal function in children. The SSA will now consider modifications to the text in the notice of proposed rulemaking based on submitted public recommendations and will next publish a final rule.
This advocacy work is funded substantially by increasing membership among pediatric hematologists/oncologists in the AAP. We count on you to help us advance this important work. Join AAP or renew by calling 800.433.9016 x5897 with code N-ASPHO to take advantage of a special offer.
New International Membership Category
ASPHO is pleased to announce a new International Membership Category. The Society has grown dramatically in the last decade, achieving maturity as an organization while attracting record high membership and annual meeting attendance. Expanding ASPHO membership outside of the U.S. and Canada strengthens the global network of pediatric hematologists/oncologists, broadens the scope of ASPHO collaborators to include more of a world view, and provides resources and opportunities to pediatric hematologists/oncologists in developing countries.
Annual dues are based on the World Bank's classification of economies. Please share this news with your colleagues to help promote awareness of ASPHO and the International Membership opportunity to those outside the U.S. and Canada. We are looking forward to another year of continued growth and achievement for the society as we continue to promote the advancement of optimal care of children and adolescents with blood disorders.
Diversity Corner
Resources for Diversity Promotion Initiatives
Theodore S. Johnson, MD PhD, and Betty S. Pace, MD
Although there is an ongoing need to increase diversity in our field, ASPHO has made progress in recognizing these issues and promoting diversity. Results of these efforts include (a) a "Statement on Diversity" from the board of trustees on the ASPHO website, (b) the creation of the Diversity Subcommittee (2011) within the ASPHO Professional Development Committee, (c) the organization of diversity workshops at ASPHO annual meetings since 2010, (d) the publication of the 2010 survey results regarding diversity among ASPHO members (Frugé et al., 2011), (e) the establishment of the Diversity Corner column in the ASPHO ENews (2011), (f) efforts to expand diversity in ASPHO committees and leadership, (g) the election of the third female ASPHO Vice President, Dr. Joanne Hilden, who will become the president in 2014, and (h) the development of the member-focused Diversity Special Interest Group (2013).
These diversity initiatives are overseen by dozens of ASPHO members who are involved in developing opportunities and programs at their own institutions—regionally, nationally, and internationally. To foster and nurture this type of involvement, we are dedicating this month's Diversity Corner article to providing citations for published resources that may be instructive and valuable in stimulating discussion and providing foundational material for grant proposals, manuscripts, presentations, and program development in diversity areas. We hope you find constructive uses for these citations, which have been arranged categorically.
---
Education and Professional Development
New and Exciting Workshops in Chicago
When you attend ASPHO's 27th Annual Meeting, May 14–17, you will have an abundant selection of symposia and workshops to choose from, all designed to bring you current science, clinical updates, and contemporary controversies in pediatric hematology/oncology.
This year's interactive workshops will include problem-solving discussions, debates, and cases that are geared to meet the educational needs of pediatric hematologists/oncologists. This year's topics focus on specific diseases, challenges, clinical trial updates, and professional development. The following concurrent workshops will be held at this year's annual meeting.
Wednesday, May 14
(W01) Systems to Quantify Nonclinical Faculty Activities and to Reward Faculty for Nonclinical Accomplishments
Faculty members from Brown University, Stanford University, and Johns Hopkins University will describe the incentive compensation plans, which include nonclinical accomplishments, used at their institutions. This workshop should provide attendees a basis for developing a system that will fit their centers
(W02) Hot Topics in Policy Advocacy for Pediatric Hematologists/Oncologists
This session will address drug shortages that are relevant to pediatric hematologists/oncologists and the patients they serve. It will also provide an overview of the clinical manifestations of the issue, as well as the regulatory and legislative efforts to address the problem. The session will offer practical advice for ASPHO members interested in becoming more involved in policy advocacy at the state and national levels
(W03) Do you REALLY Want Fries with That? Critical Mini-Reviews of Adjunctive Therapies in Pediatric Hemostasis/Thrombosis
Given the attention directed at various adjunctive therapies, many pediatric hematologists/oncologists lack a firm grasp of available evidence pertinent to their use and associated risks in pediatrics. This therapy-centered, case-based, interactive session will equip participants with important knowledge and skills regarding these sometimes esoteric adjuncts using a focused, mini-review approach
(W04) Management of Recurrent Sarcoma in Children and Adolescents
In this workshop, attendees will review available published data regarding the management of recurrent sarcoma, discuss the best way to implement these therapies, and explore which emerging approaches have the most future potential.
Thursday, May 15
(W05) Missed Opportunities for Scholarship in Education
Because scholarship in education is an established mechanism for academic achievement, this workshop will provide tools for practicing clinicians to formally study the impact of their educational interventions, seek peer-reviewed publication for their work in education, and disseminate their accomplishments in a scholarly fashion. Participants will learn how to gain academic "credit" for the work they are already doing in education
(W06) Walking the Line: Ethical Decision Making with Families at the Fringes
Participants will learn the ethical principles used when evaluating possible medical neglect or demands for futile or medically inappropriate care. The workshop will provide participants with strategies for communicating with families perceived to be "unreasonable" or "at the fringes."
(W07) Decreasing Time to Antibiotic Delivery in Febrile Neutropenic Patients Through Quality Improvement Methods in Your Home Institution
This workshop is open to those wanting to learn the basics of quality improvement and use those tools to improve the time-to-antibiotic delivery in febrile neutropenic patients in their home institution. Attendees will learn the fundamental principles of the model for improvement, receive an introduction to the ASPHO time-to-antibiotic module, and apply these tools to measure and decrease time to antibiotics in febrile neutropenic patients in their home institution.
Friday, May 16
(W08) What's All the Buzz About Targeted Immunotherapies for B-Cell Malignancies?
In this session, three avenues of targeted immune therapy for B-cell acute lymphoblastic leukema and non-Hodgkins lyphoma will be explored: the monoclonal antibody-based immunotoxin moxetumomab pasudotox (HA22) targeted against CD-22, the bispecific CD-3/CD-19 antibody (blinatumomab, MT-103) for B-cell malignancies, and adoptive immunotherapy with patient-specific T cells engineered to eradicate malignant CD-19+ B cells (CTL019). Currently, all are available in pediatric trials and have the potential to revolutionize the way both de novo and refractory hematologic B-cell malignancies are treated
(W09) Neonatal Thrombosis: An Insight on Development, Management, and Outcomes
This workshop will explore the interpretation of challenging laboratory values in premature and term neonates, the current understanding of developmental hemostasis paralleled with case-based discussion on interpretation of results will help to address challenges, the appropriate management of neonatal thrombosis based on clinical context, and post-thrombotic syndrome
(W10) Late Career Transitions in Pediatric Hematology/Oncology
To address the needs of mid- and late-career ASPHO members, this workshop serves as a follow-up to the 2008 annual meeting workshop and will address transition and succession planning for the late career stage. Dr. Philip Pizzo will provide data from a Stanford study that addresses thinking beyond medicine and navigating through careers. With a luminary panel, attendees will be able to discuss other topics such as management, finances, work life balance, career demands, and mentoring to name a few.
Saturday, May 17
(W11) Old Dogs, New Tricks: Demystifying Complementary Medicine
A gap between patients' use of complementary medicine (CM) and the scientific evidence regarding the safety and efficacy of its practice continues to exist today. This workshop will help increase providers' knowledge base and aid in developing an open and nonjudgmental dialogue with their patients to address the potential benefits, limitations, and risks of these therapies
(W12) Protecting the Future: Fertility Challenges in Oncology Patients
This interactive workshop will review treatments that affect fertility, fertility preservation options for prepubertal and postpubertal males and females, and future directions in preservation techniques.
Ready to register? Save $100 off your registration when you register by April 14.

Additional Learning Opportunities at This Year's Annual Meeting
Register for ASPHO's Annual Meeting and take advantage of the opportunity to attend three corporate symposia. Independently sponsored corporate forum symposia are offered in conjunction with the annual meeting. These sessions are open to attendees at no additional charge.
Wednesday, May 14
Noon
Corporate Forum Lunch Symposium
Iron Overload in Hemoglobinopathies and Beyond
Wednesday, May 14
7:45 pm
Corporate Forum Dinner Symposium
Building on Asparaginase Therapy to Improve Outcomes in Acute Lymphoblastic Leukemia
Thursday, May 15
12:15 pm
Non-CME Luncheon Sessions
Immunotherapy
Thursday, May 15
7:30 pm
Corporate Forum Dinner Symposium
A Clinical Case Debate Forum: Factor-Deficient Children with Intracranial Hemorrhage—Identification, Treatment, Management
Click here for additional information regarding corporate forum symposia.
The Mentor-Mentee Relationship
Register for ASPHO's Next Webinar

Mentorship
March 25 at 3 pm CT — Register Now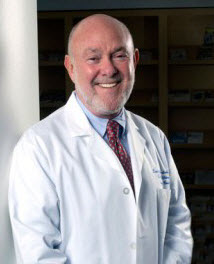 Moderator (left): Linda Stork, MD, Doernbecher Children's Hospital/Oregon Health & Science University, Portland, OR
David G. Poplack (right), MD, Texas Children's Hospital, Houston, TX
Mentorship has a time-honored place in medicine. Even before the development of organized medical education, students have been taught by accomplished physicians. Many institutions recognize that mentorship is associated with improved student and faculty satisfaction, better job performance, and retention. Dr. David Poplack, Director of the Texas Children's Cancer Center will discuss the stages and nature of the mentor-mentee relationship, considerations for mentors and mentees, and advice for how to manage problems that might arise.
View Previous ASPHO Webinars
To address the need of convenient learning and flexibility, ASPHO offers recordings of previous webinars for your reference.
The recordings include the complete webinar with question and answers. You can download and view the recorded webinar at your convenience.
View the following recordings:
Future Educational Offerings
To enhance future ASPHO educational offerings, ASPHO would like to know which clinical situations you find difficult to manage, or to resolve.
Your input will help shape future ASPHO educational offerings. Submit your topics here.
---
Announcements
Get Your Running Shoes Ready for Chicago
ASPHO will hold its first 5K Run/Walk during the 27th Annual Meeting on Thursday, May 15. The Run/Walk will be held along the beautiful Chicago lake front beginning at 6:30 am.
Spread the word and participate with your colleagues and friends! Registration is $25 ($35 onsite) and participants will receive a t-shirt.
Register online or by calling ASPHO Member Services at 847.375.4816.
This event is sponsored by The University of Chicago Medicine, Comprehensive Cancer Center.

Help Stay on Top of Your Pediatric Review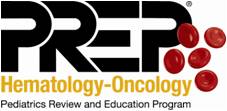 The American Academy of Pediatrics PREP Hematology-Oncology is approved for 20 points by the American Board of Pediatrics (ABP) for Maintenance of Certification (MOC) Part 2: Lifelong Learning and Self-Assessment.
The online self-assessment program is developed by leading pediatric hematology/oncology specialists, and offers case-based questions that will challenge and test your knowledge. Important points are highlighted with graphics and charts. Questions and critiques are based on content specifications from the ABP MOC examination. ASPHO Members are eligible for a discounted subscription fee (available by phone registration only).
Sickle Cell Disease Congressional Caucus
The Sickle Cell Disease Association of America (SCDAA) recently announced the first ever Sickle Cell Disease Congressional Caucus.
The Sickle Cell Disease Congressional Caucus is led by Representatives Charles Rangel (D-NY), Danny Davis (D-IL), and Tim Scott (R-SC) to cultivate awareness of sickle cell disease. The Caucus will help bring public and Congressional awareness to the unique needs of the sickle cell disease community (patients, physicians, scientists, and industry) and develop opportunities to address barriers in access to and development of crucial treatments.
Sickle Cell Disease Resource
The Centers for Disease Control and Prevention (CDC) recently released a customizable booklet that includes tips for supporting students with sickle cell disease (SCD). This new resource is ideal for teachers, students, parents, and caregivers.
The booklet will inform people about SCD and describe the roles that teachers, school staff, and parents and caregivers play in supporting students living with SCD. The booklet highlights how SCD may impact daily living accommodations for both the child and classroom setting.
Download and share Tips for Supporting Students with Sickle Cell Disease.