October 2013
In This Issue
President's Message
An Update on the Issues and New Activities the Board is Discussing
A. Kim Ritchey, MD
School has started. In Vermont, the leaves are turning into a sea of brilliant colors. In Texas, the temperature finally isn't hitting 100 degrees every day. In many ways, it is a refreshing, bright, new time of the year. There are those of us who will miss the summer but others who can't wait for the crisp, cool air of the fall. As Helen Hunt Jackson's children's poem expresses it:
O sun and skies and flowers of June,
Count all your boasts together,
Love loveth best of all the year
October's bright blue weather.
The fall is also the time when the ASPHO board meets to discuss the status of our society. I wanted to give you an update on some of the issues and new activities we will be discussing.
Results of the Membership Survey
First, I want to thank all of you who participated in the membership survey this year. The survey is the best way for us to feel the pulse of our members. The final survey report was 100 pages long, so I will only share a few crucial points with you, focusing on where we are doing well and where there are opportunities.
Primary role of ASPHO
Members feel ASPHO's primary role is to bring together a community of like-minded individuals to discuss best practices, keep them up-to-date, and expand their knowledge. Satisfaction with ASPHO's achievement of these goals was very high: 73%–87%.
Value of membership
A majority of ASPHO members believe the value they receive from their membership is either equal to (60%) or greater than (16%) the cost.
Loyalty to ASPHO
Likelihood of recommending membership to colleagues and friends is a good measure of loyalty and can be quantitated by a novel metric called the "net promoter score." ASPHO received an extremely high score of 46, with many membership organizations typically receiving scores of 25–35. I was particularly pleased to see this result.
Member needs
Members were most interested in learning about treatment advances in oncology and hematology, receiving support in the maintenance of certification process, and obtaining assistance with career planning, transitions, and support. We recognize and are addressing all of these areas, as I have indicated in previous newsletters.
Website
Although members find the website valuable when they wish to find information about courses and meetings, it is not used often. Only 20% of respondents reported visiting the site weekly, with others visiting much less frequently. We recognize that the website can be enhanced to be more useful, and we are planning a complete review and redesign that will meet the many different needs of our members.
Summary
There was considerably more content than what is discussed here. The themes we will be discussing at the fall board meeting include
continued access to high-quality educational programming
providing a community for sharing best practices and information of common interest
ensuring easily accessible, up-to-date, and relevant information on the website
enhancing the programs that are providing members a good "return on investment" and eliminating those that do not.
Early Career Council
One of my goals is to encourage fellows and early-career members of our society to become active members not only in the educational offerings but also in the governance of our organization. One way to achieve this goal is to ensure there are at least two fellow or early-career members in every committee. These junior members could then form a council to discuss old and new ideas and provide the board with their unique perspective. The mission and operational aspects of this Early Career Council will be a focus of discussion at the meeting.
Training and Workforce
As most of you know, resident and fellowship training is changing. The American Board of Pediatrics has recently released a report of the Specialty Task Force that addressed many aspects of fellowship training, including length of training, different clinical tracks, and evaluation of fellows. Most importantly, the responsibility of guiding the future of fellowship training has clearly been shifted to the specialty societies. Entrustable Professional Activities (EPAs) appear to be the new methodology for determining whether fellows are ready to practice independently. A group of volunteers led by Mark Atlas, MD, has already started work on hematology/oncology EPAs, but many questions regarding their implementation and effectiveness remain. ASPHO needs to be ahead of the curve, and I have asked the training committee to redefine its mission to ensure we are addressing the needs of our fellowship training programs and the fellows we train.
The practice of pediatric hematology/oncology is also changing. There are many more advanced practice providers working with us than there were in the past. Hospitalists—both pediatricians and hematologists/oncologists—are caring for children with blood disorders and cancers. What is the job market for fellows these days? Though there are a lot of opinions, there are few facts. To try to get a handle on workforce issues, current and future, I have asked Jeffrey Hord, MD, to lead a task force to obtain the facts so that we can make informed decisions.
We will have a lot to discuss at our meeting. I think we can feel good that we are addressing the needs of the majority of our members, but we cannot be complacent. There are many opportunities for innovative new educational projects. MOC demands our continued and urgent attention. We must acknowledge and embrace our new responsibilities for fellowship training. I am looking forward to working with many of you as we tackle these challenges.
While it is true that winter inevitably will follow the fall, please enjoy the "bright blue weather" while you can.
---
Membership News
Government Shut Down Impacts Child Health Programs
The federal government shut down for the first time in 17 years on October 1 when Congress failed to come to a short-term funding agreement—largely due to a fight over delaying the implementation of the Affordable Care Act. The shutdown is significantly impacting important child health programs.
Enrollment has stopped in clinical trials at the National Institutes of Health (NIH) Clinical Center. Thirty children—most of whom have cancer—enroll in clinical trials at NIH each week, and they are now barred from doing so until the government reopens. Federal funding has ceased for the Women, Infants, and Children (WIC) low-income nutrition program. Although many WIC programs can continue to operate temporarily under contingency funds, these funds may soon be exhausted.
Also impacted in the shutdown are seasonal infectious disease work at the Centers for Disease Control and Prevention, food and drug safety activities at the U.S. Food and Drug Administration, and workforce programs such as the Children's Hospital Graduate Medical Education Program.
The United States is also again close to hitting its debt ceiling, which is estimated to occur on October 17. Congress may be forced to come to an agreement to simultaneously end the government shutdown and raise the debt ceiling.
Even if the short-term funding impasse is solved, serious budget debates will remain on the agenda, including the impact of sequestration on important discretionary programs and potential cuts to entitlement programs. In the coming days, the ASPHO Advocacy Committee will continue to keep members informed of the latest developments related to healthcare reform and the federal budget.
Recruiting Subject Matter Experts
Deadline: Thursday, October 31
ASPHO members are invited to volunteer as Subject Matter Experts, identifying society initiatives in which they would be interested in serving. ASPHO will follow up with volunteers as each project or initiative is ready to launch.
ASPHO is currently seeking experts who are interested in participating in
response to occasional media requests
web content development
review of external document endorsements, such as clinical practice guidelines and advocacy letters.
Interested individuals should complete the volunteer form by Thursday, October 31.
ASPHO Invites Volunteers for Committee Appointments
Deadline: Monday, December 2
ASPHO encourages members to participate on committees as an excellent way to shape the direction and programs of the society, build your professional network, expand your knowledge, and exercise your leadership skills.
Appointments will be made in February and March so new appointees can join committee meetings at ASPHO's Annual Meeting in Chicago. Committee members are appointed for staggered 3-year terms, and new committee members are appointed annually. Most committees conduct business by e-mail and conference calls throughout the year. Committee assignments are typically flexible and can be scheduled around professional obligations.
It is ASPHO's goal to maintain balanced geographic, demographic, and specialty representation while attracting the most qualified individuals to serve on committees. ASPHO focuses on attracting, developing, and retaining volunteers who reflect the diversity of its membership to play key roles in leading the society. The society seeks to create an atmosphere that encourages varied perspectives and participation on its committees, task forces, and board.
Applying does not guarantee placement on a committee; available positions are limited.
A list of ASPHO committees with openings and a brief description of their purpose follows. To volunteer for an appointment, please complete the volunteer form, providing a statement of interest addressing why you would like to be appointed, and include your curriculum vitae.
The deadline to submit an application is Monday, December 2.
If you have any questions, please contact This e-mail address is being protected from spambots. You need JavaScript enabled to view it at 847.375.4876.
Advocacy Committee
The Advocacy Committee works within the vision of ASPHO's strategic plan and goals to establish and implement an advocacy agenda that will advance pediatric hematology/oncology and the well being of children with cancer and blood disorders. The committee works with the American Academy of Pediatrics Department of Federal Affairs to implement the advocacy agenda, communicate with and engage members in advocacy issues, and present programs at the ASPHO Annual Meeting. Click here to view the current committee roster.
Clinical Practice Guidelines
The Guideline Committee is responsible for all aspects of ASPHO guideline development, including defining methodologies, recommending topics, recruiting authors, reviewing disclosures, reviewing draft guidelines, evaluating the guideline program and process, and coordinating with Pediatric Blood & Cancer. Click here to view the current committee roster.
Communications Committee
The purpose of the Communications Committee is to enhance communication by ASPHO to its members and to promote both the interests of the society and the science and practice of pediatric hematology/oncology through its publications. The committee will provide strategic oversight, volunteer leadership, policy and editorial direction, and assessment for ASPHO internal and external communications, including the journal, other print publications, newsletters, website, member community, press releases, and other such materials. Volunteers ensure that messaging, content, and design are accurate and consistent with the society's scope, values, and brand. Click here to view the current committee roster.
Membership Committee
The role of the Membership Committee is to guide membership development strategy and to advise the organization in areas of member benefits, promotion, development, and retention. The committee employs member feedback and surveys to gauge member satisfaction. Future direction for the committee includes developing international membership strategies. Click here to view the current committee roster.
Practice Committee
The Practice Committee gathers and disseminates information regarding practice challenges and trends including compensation, productivity, workforce, quality improvement, and technology. The committee also organizes an annual workshop at the ASPHO Annual Meeting. Click here to view the current committee roster.
If you have any questions, please contact This e-mail address is being protected from spambots. You need JavaScript enabled to view it at 847.375.4876.
Help Choose the Next Leaders of ASPHO
The ASPHO Nominating Committee invites you to nominate deserving individuals for the open positions on the 2014 Board of Trustees and Nominating Committee.
Available seats are
Please consider nominating yourself or a colleague for one of these positions. The elected candidates will take office at the 2014 Annual Meeting.
The ASPHO Nominating Committee requests that all nominations be as complete as possible. For each nominee, submit a completed nomination form (including the nominee's name, current position and academic rank, areas of interest, ASPHO involvement, professional activities, and qualifications) along with a bio sketch or curriculum vitae. Members may nominate one or more members for each position and can choose to self-nominate.
Click here to view a list of current and continuing Board of Trustees and Nominating Committee Members.
If you or someone you know would be an excellent candidate for an ASPHO volunteer leadership position, please submit a nomination.
All nominations must be submitted by Monday, October 28.

Why ASPHO Members Should Be Members of the AAP
Eric J. Werner, MD MMM FAAP
Past Chair, AAP SOHO Executive Committee
Past Chair, ASPHO Practice Committee
As a longtime member of both ASPHO and AAP who has had the opportunity to see how both work to improve the quality of and access to care for children, I am very excited to see how the ASPHO-AAP Advocacy Alliance is coming together. Anyone reading this understands that ASPHO has been the leader in advancing and disseminating knowledge for patients afflicted by blood disorders and cancer and in supporting the providers who care for these individuals. AAP has played this role for a broader audience, including all children, their families, and all pediatric care providers. To do this, AAP has provided its more than 60,000 members with many educational tools, such as Pediatrics Review and Education Program (PREP) and the journal Pediatrics; quality-improvement tools, such as Education in Quality Improvement for Pediatric Practice modules, billing and coding resources; and dissemination of recommended policies. Backed by this large membership, the AAP Advocacy Office, which is led by Mark Del Monte, has been quite effective—even with this Congress! ASPHO comprises the pediatric hematology and oncology experts who know which issues need the most critical attention. Combining these two strengths should lead to effective advocacy for children and families affected by blood disorders and cancer and make ASPHO a visible leader in this advocacy effort. Also, the ASPHO/AAP Alliance will bring a greater depth of pediatric hematology/oncology knowledge to AAP's policy development and education-delivery activities.
So why should ASPHO members join AAP? There are many good reasons I have chosen to make this investment. First, I have seen first hand how AAP works to accomplish its stated missions of advocacy and education. There is a real opportunity for all of us to get involved with both ASPHO and AAP to promote education in and advocacy for our field. Secondly, having a sizable subspecialty membership in AAP will help it keep its focus on the broad range of pediatric and pediatric healthcare provider needs. AAP is a major vehicle through which the general pediatrician and other pediatric subspecialists receive their education about pediatric hematologic and oncologic issues. Of course, in addition to being pediatric hematologists and oncologists, we are all pediatricians, and the AAP represents that side of our practice. Finally, a portion of the AAP dues paid by pediatric hematologist/oncologist physicians supports the ASPHO-AAP Advocacy Alliance work. Pediatric hematologists/oncologists should participate actively in ASPHO, AAP, and alliance activities between these two organizations. Join today!
Appropriate Use of ASPHO Member Information
ASPHO provides access to member contact information to enable members to find, correspond and connect with peers. As a reminder, utilizing member directory information outside of this purpose violates members' trust in ASPHO, and is against the membership directory copyright statement, ASPHO Survey Policy and Mailing List Policy.
Member data is privileged information which is copyrighted and should remain private. It is not available for duplication, compilation, download or any other academic or commercial use. As the first page of the directory itself states, "This directory is provided for the personal use of Society members. Any commercial use without consent of the Society is prohibited."
The ASPHO mailing list (which does not include e-mail contact information) may be purchased for one time use at a nominal sum. The Member Mailing List Policy outlines the appropriate use. "The ASPHO member list, available for one time use as labels or in a data file, may be used to facilitate dissemination and exchange of professional information, and announcements (of meetings, positions available, grants, publications, and the like)." All uses of the mailing list are subject to review. Per ASPHO's policy, "those requesting use of the ASPHO member list will submit a written request for use of the list and a sample of the item to be distributed to ASPHO members. Requests and samples will be reviewed, approved or denied by the Executive Director."
ASPHO highly values the privacy of its members, and in doing so requests that the policies in place to protect member information are observed. For any questions regarding use of the ASPHO mailing list, or society policies, please This e-mail address is being protected from spambots. You need JavaScript enabled to view it .
Seeking Inspiration, Skill Building, or Career Guidance?
The ASPHO Mentoring Program was established as part of our commitment to the professional development needs of our members. The goal of this program is to provide early-career pediatric hematologists/oncologists the opportunity for mentoring by senior faculty in clinical, research, and clinician educator pathways, in addition to career mentoring. The ASPHO Mentoring Program is exclusive to ASPHO members and may require a login to view additional details.
Mentees: Enroll Now to Request a Mentor
The mentoring program is now open for mentees to enroll. Please review the information on available mentors posted on the ASPHO website. Then, complete the mentee application, indicating preferred mentor choices. When you submit your application, ASPHO will assist in establishing mentor-mentee pairing.
Mentors: Register as a Mentor
ASPHO is seeking established senior faculty in pediatric hematology/oncology who are current members and would be willing to volunteer their time by providing support and career mentorship to fellows and junior faculty in career negotiations and clinical, translational, and basic science research in the disciplines of hematology, oncology, bone marrow transplant, and education. Please take a moment to complete the mentor application.
Click here for additional details regarding the ASPHO Mentoring Program.
Member Benefit: ASPHO's Online Member Community
The ASPHO Online Member Community tools can put you in touch with other members with common interests and allow you to share information, documents, links, and files in an organized, searchable library.
The online find a member resource allows members to locate and communicate with other professionals working in the field of pediatric hematology/oncology.
Join the discussion! Some current online topics include
Reply to an existing thread or start your own!
If you have any questions about the ASPHO Online Member Community, please contact This e-mail address is being protected from spambots. You need JavaScript enabled to view it.
Test Your Knowledge!
Did you know that ASPHO case quizzes provide real-life scenarios? Test your knowledge by accessing ASPHO's case quiz archive. Case quizzes are available to members only and requires a login. Take a quiz.
---
Education and Professional Development
Register for ASPHO's ALPS Webinar
Wednesday, November 13 at 3 pm CT - Register Now
Autoimmune Lymphoproliferative Disorder (ALPS)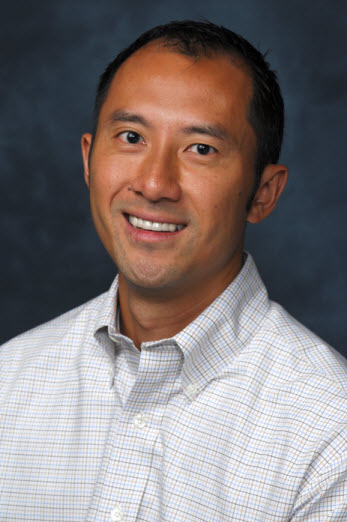 (Left) David Teachey, MD, Children's Hospital of Philadelphia, Philadelphia, PA
(Right) Robert Liem, MD, Ann & Robert H. Lurie Children's Hospital of Chicago, Chicago, IL
This webinar serves to introduce participants to the clinical and translational aspects of ALPS. The current understanding of the biology and immunology of ALPS will be reviewed. By the end of the webinar, participants will also gain a better understanding of the clinical manifestations associated with ALPS and will learn current treatment algorithms essential for managing patients with this disorder and its complications.
ASPHO webinars are free non-CME presentations led by experts on clinical and career topics. Members can participate and ask questions. Learn more.
Missed the Vascular Anomalies Webinar?
No need to worry. ASPHO offers recordings of previous webinars for your reference. The recordings offer the complete webinar, including the question-and-answer portion. You can download and view the recorded webinar at your convenience.
To view the September 26 webinar on vascular anomalies, please click here.
You can also view past webinar series recordings. Visit www.aspho.org/webinar to access the webinar recordings.

ASPHO's 27th Annual Meeting: Call for Paper and Poster Abstracts
The ASPHO Program Committee invites the submission of abstracts for papers and posters to be presented at the ASPHO 27th Annual Meeting in Chicago, May 14–17, 2014.
The submittal system will remain open from October 31, 2013, to January 14, 2014. The system will close at 11:59 pm PT on Tuesday, January 14, 2014, and additional submissions will not be accepted.
Those who submit an abstract and meet eligibility requirements may submit an application for one of two Young Investigator Awards.
The ASPHO Young Investigator Award was established in 1989 to formally recognize excellence in research in pediatric hematology and oncology. Award criteria and award applications will be available on October 31.


The Young Investigator Travel Stipend Award has been established to provide funding for deserving young investigators to attend the ASPHO Annual Meeting to present their work. Award criteria and award applications will be available on October 31.
These awards will be presented at the ASPHO 2014 Annual Meeting in Chicago, May 14–17. Submissions are due by Tuesday, January 14, 2014.
Save the Date for ASPHO's 27th Annual Meeting!
The 27th Annual Meeting will take place May 14–17, 2014, at the historic Palmer House Hilton Hotel in downtown Chicago.
The 2014 Annual Meeting program includes a selection of 11 symposia and 12 workshops all designed to bring you current science, clinical updates, and contemporary controversies in pediatric hematology/oncology.
Symposia program topics include
Bone Health in Pediatric Hematology/Oncology
Coagulation and Platelet Testing
Extracorporeal Therapies
Genomics and Personalized Medicine in Childhood Cancer
Lymphatic Anomalies
Personalized Care for Pediatric Brain Tumors
Reduced Intensity/Nonmyeloablative Stem Cell Transplant Conditioning Regimens in Malignant and Nonmalignant Disorders
Sickle Cell Disease
Tumor Heterogeneity.
For the second year, the Pediatric Blood and Marrow Transplant Consortium (PBMTC) will hold its meeting in affiliation with the ASPHO Annual Meeting. The PBMTC program will be presented on Wednesday, May 14. Special pricing will be offered for attendees attending both ASPHO and PBMTC. In addition, ASPHO will again present an opportunity for attendees to earn Part 2 credit toward ABP Maintenance of Certification. A total 24.5 hours of CME credit will be available at the Annual Meeting.
Information regarding ASPHO's 27th Annual Meeting can be found at www.asphomeeting.org as it becomes available. We hope to see you in Chicago!
Prepare Now for Your ABP Examination with ASPHO's Online Review Course
ASPHO's Online Review Course is designed for physicians planning to take the American Board of Pediatrics (ABP) examination for initial certification in pediatric hematology/oncology and for those preparing for Part 3 of the ABP Maintenance of Certification program for pediatric subspecialties.
Affordable and convenient, the 2013 Online Review Course includes faculty lectures presented at the 2013 Pediatric Hematology/Oncology Review Course.
The Online Review Course features
more than 300 multiple-choice, self-assessment questions
flexibility to study when your schedule permits, with 24-hour access to recordings
23 1-hour presentations containing slides synchronized with audio recordings
two slide review sessions on peripheral blood and bone marrow morphology
a maximum of 24 AMA PRA Category 1 CreditsTM.
Purchase the review course and receive unlimited access until March 31, 2015. Click here to learn more.
---
Announcements
Pediatric Blood & Cancer Is Going Green!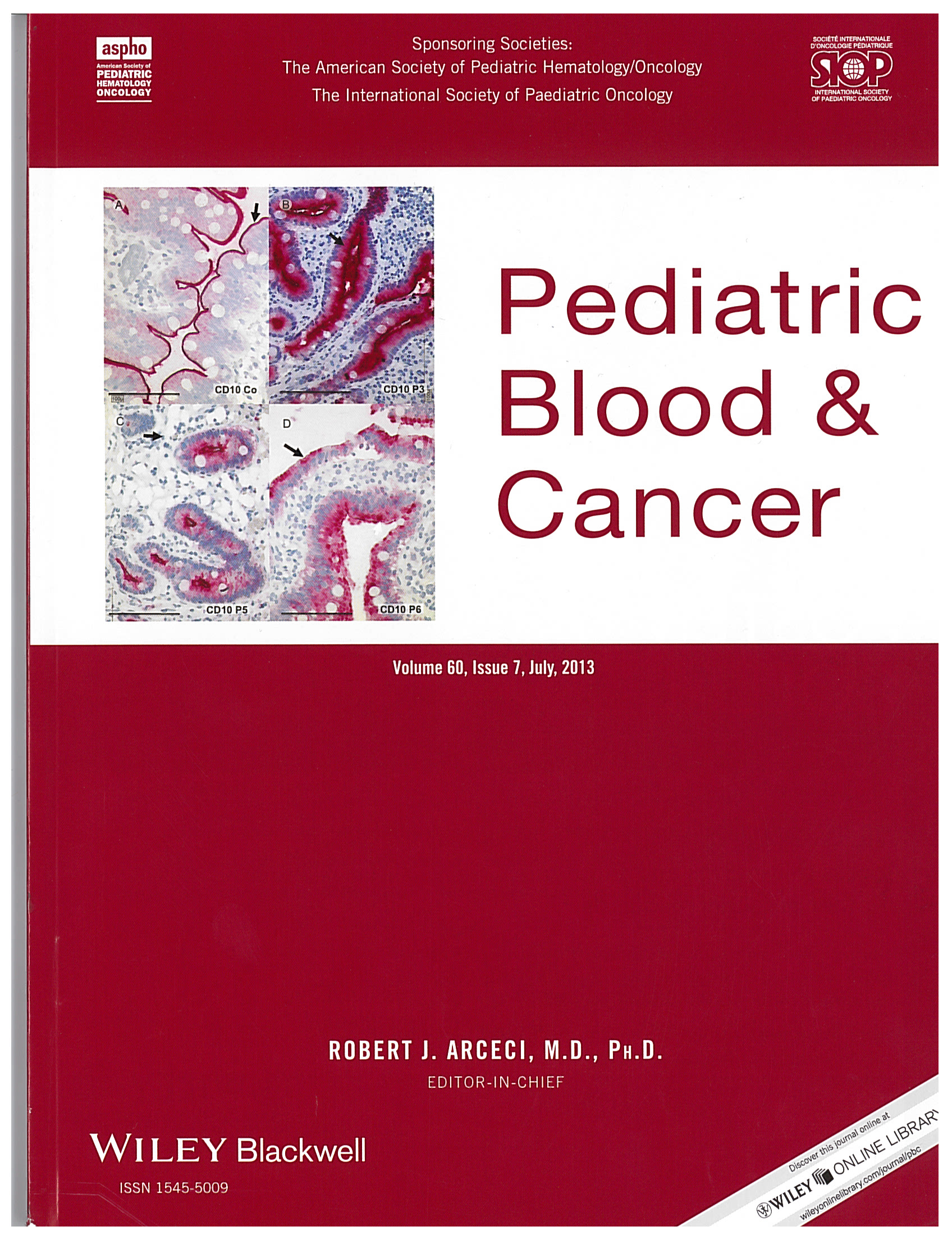 ASPHO and Wiley are delighted to announce that Pediatric Blood & Cancer will be available online only beginning in January 2014. In addition to significantly reducing the carbon footprint of printing and mailing, this important transition reflects a larger trend, with scholarly journals everywhere moving rapidly toward electronic-only distribution. Online-only publication will result in improved services for ASPHO members, including the creation of new online initiatives to improve the quality of the journal's digital experience.
Make sure you never miss an issue! Free e-mail content alerts notify you of articles or issues as they are published, saving you valuable research time. Customizable alerts are delivered straight to your inbox in the frequency and format you prefer. Sign up today and be the first to know when essential research is published.
Education in Palliative and End-of-Life Care–Pediatrics Curriculum to Be Offered at AAHPM Annual Assembly
The new Education in Palliative and End-of-Life Care (EPEC)–Pediatrics Curriculum will be offered in conjunction with the 2014 American Academy of Hospice and Palliative Medicine (AAHPM) Annual Assembly in San Diego, CA. The training, which will be held March 15–16 immediately following AAHPM's conference, is designed to follow online training modules and offer an opportunity for more in-depth training in the EPEC model of professional education.
The EPEC–Pediatrics Curriculum features state-of-the art knowledge in pain and symptom management, as well as training in the skills required to address key domains for pediatric palliative care. The curriculum is designed to provide pediatric healthcare providers, and especially pediatric oncology specialists, the knowledge and skills needed to provide excellent palliative care to their patients and their families.
The target audience for this training is MDs and AP/NP RNs in pediatric oncology and other pediatric specialties. Participation is free of charge for eligible providers and requires completion of 17 online training modules over a period of 10–12 weeks, participation in evaluation activities, and attendance at ASPHO's 27th Annual Meeting in Miami, Fl. CME credit will be available. Participants will receive all training materials in the curriculum after successfully completing the course. The conference is limited to 50 registrants.
For registration information please contact This e-mail address is being protected from spambots. You need JavaScript enabled to view it . This project is funded by the National Cancer Institute of the National Institutes of Health.