George R. Buchanan Lectureship Award
The purpose of the annual George R. Buchanan Lectureship Award is to honor Dr. Buchanan and assure that future generations of pediatric hematology/oncology specialists are aware of his significant contributions to ASPHO and the field. Dr. Buchanan has made scientific contributions in many areas of pediatric hematology and oncology; and among his many attributes, he has been recognized as an outstanding teacher and mentor. He served as Past President of the Society and founded and developed the ASPHO Pediatric Hematology/Oncology Review Course, a premier education offering for the field. The award will annually recognize a national/international expert in pediatric hematology/oncology who meets the criteria below.
2018 Recipient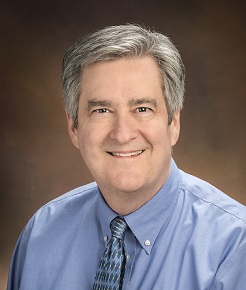 Stephen P. Hunger, MD
Children's Hospital of Philadelphia
Philadelphia, PA
Improving Survival for Children and Young Adults with Acute Lymphoblastic Leukemia
ASPHO is pleased to honor Stephen P. Hunger, MD, with the 2018 George R. Buchanan Lectureship Award. Dr. Hunger is a clinician scientist who pioneered translational discoveries in pediatric hematology/oncology, specifically in the field of pediatric leukemia.
Dr. Hunger is the current Chief of the Division of Oncology and Director for the Center for Childhood Cancer Research at the Children's Hospital of Philadelphia. He obtained his undergraduate degree at the Massachusetts Institute of Technology and completed medical school at the University of Connecticut. After completing his residency in pediatrics at Johns Hopkins Hospital he became a fellow at Stanford University and completed a postdoctoral research fellowship.
He started his faculty career at the University of Colorado, becoming the Section Chief at the University of Florida in 2001 and returning as full tenured Professor and Section Chief to the University of Colorado in 2008.
As an internationally recognized leader in the field of pediatric leukemia clinical care and research, he has had a major impact on the clinical care of children with leukemia throughout the world. From 2008-2015, Dr. Hunger was the Chairman of the Children's Oncology Group Acute Lymphoblastic Leukemia Disease Committee where he led the groundbreaking efforts to molecularly dissect pediatric leukemia, and eventually unravel several molecular markers that helped stratify the disease and find targetable genetic lesions.
Dr. Hunger has directed three major programs in pediatric hematology/oncology and all have prospered under his leadership. He has a vision for the future and a deep understanding of where the field is headed. Not only is he a role model for young trainees and junior faculty, but many investigators owe their careers to Dr. Hunger, and there is no doubt many will follow in the future.
Eligibility:
The George R. Buchanan Lectureship Award is to received by an ASPHO member in good standing who is a nationally and/or internationally recognized expert in pediatric hematology/oncology. The recipient should have significant research, education and clinical expertise, and be recognized as an accomplished educator, committed mentor and effective speaker.
The individual chosen for this award must agree to present a 35-45 minute clinical review, including research and clinical management of patients on a topic relevant to the field during the ASPHO Conference.
Nomination and Selection Procedure:
Nominations for the George R. Buchanan Lectureship Award are solicited from ASPHO members and must include a letter of nomination and a current CV. Nominations will be compiled by the Awards Committee, which will recommend a winner to the Board of Trustees.
Recognition and Expense Reimbursement:
The Buchanan recipient will receive complimentary meeting registration, round-trip economy airfare, two nights in the meeting hotel, a $500 honorarium and a plaque to be presented before the lecture.
Past Recipients
2017 Jeffrey M. Lipton, MD PhD
2016 Denise M. Adams, MD