George R. Buchanan Lectureship Award
The purpose of the annual George R. Buchanan Lectureship Award is to honor Dr. Buchanan and assure that future generations of pediatric hematology/oncology specialists are aware of his significant contributions to ASPHO and the field. Dr. Buchanan has made scientific contributions in many areas of pediatric hematology and oncology; and among his many attributes, he has been recognized as an outstanding teacher and mentor. He served as Past President of the Society and founded and developed the ASPHO Pediatric Hematology/Oncology Review Course, a premier education offering for the field. The award will annually recognize a national/international expert in pediatric hematology/oncology who meets the criteria below.
"Receiving the George R. Buchanan Lectureship Award was very special to me for several reasons: First, because I have known George and admired his exceptional talents for over 45 years and also to be in the company of the others chosen for this award is a true honor." - Ken McClain, MD PhD, 2019 George R. Buchanan Lectureship Award Recipient
Eligibility:
The George R. Buchanan Lectureship Award is to be received by an ASPHO member in good standing who is a nationally and/or internationally recognized expert in pediatric hematology/oncology. The recipient should have significant research, education and clinical expertise, and be recognized as an accomplished educator, committed mentor and effective speaker.
The individual chosen for this award must agree to present a 35-45 minute clinical review, including research and clinical management of patients on a topic relevant to the field during the ASPHO Conference.
Nomination and Selection Procedure:
Nominations for the George R. Buchanan Lectureship Award are solicited from ASPHO members and must include a letter of nomination and a current CV. Nominations will be compiled by the Awards Committee, which will recommend a winner to the Board of Trustees.
Recognition and Expense Reimbursement:
The Buchanan recipient will receive complimentary meeting registration, round-trip economy airfare, two nights in the meeting hotel, a $500 honorarium and a plaque to be presented before the lecture.
Nominations closed Wednesday, September 11, 2019, at 3:00pm CST.
2019 Recipient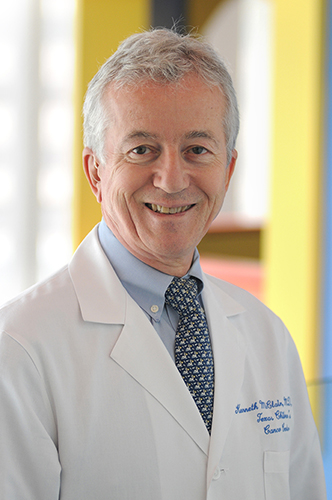 Kenneth McClain, MD PhD
Texas Children's Hospital/Baylor University
Houston, TX

Past Recipients
2019 Kenneth McClain, MD PhD
2018 Stephen P. Hunger, MD
2017 Jeffrey M. Lipton, MD PhD
2016 Denise M. Adams, MD