August 2013
In This Issue
President's Message
A. Kim Ritchey, MD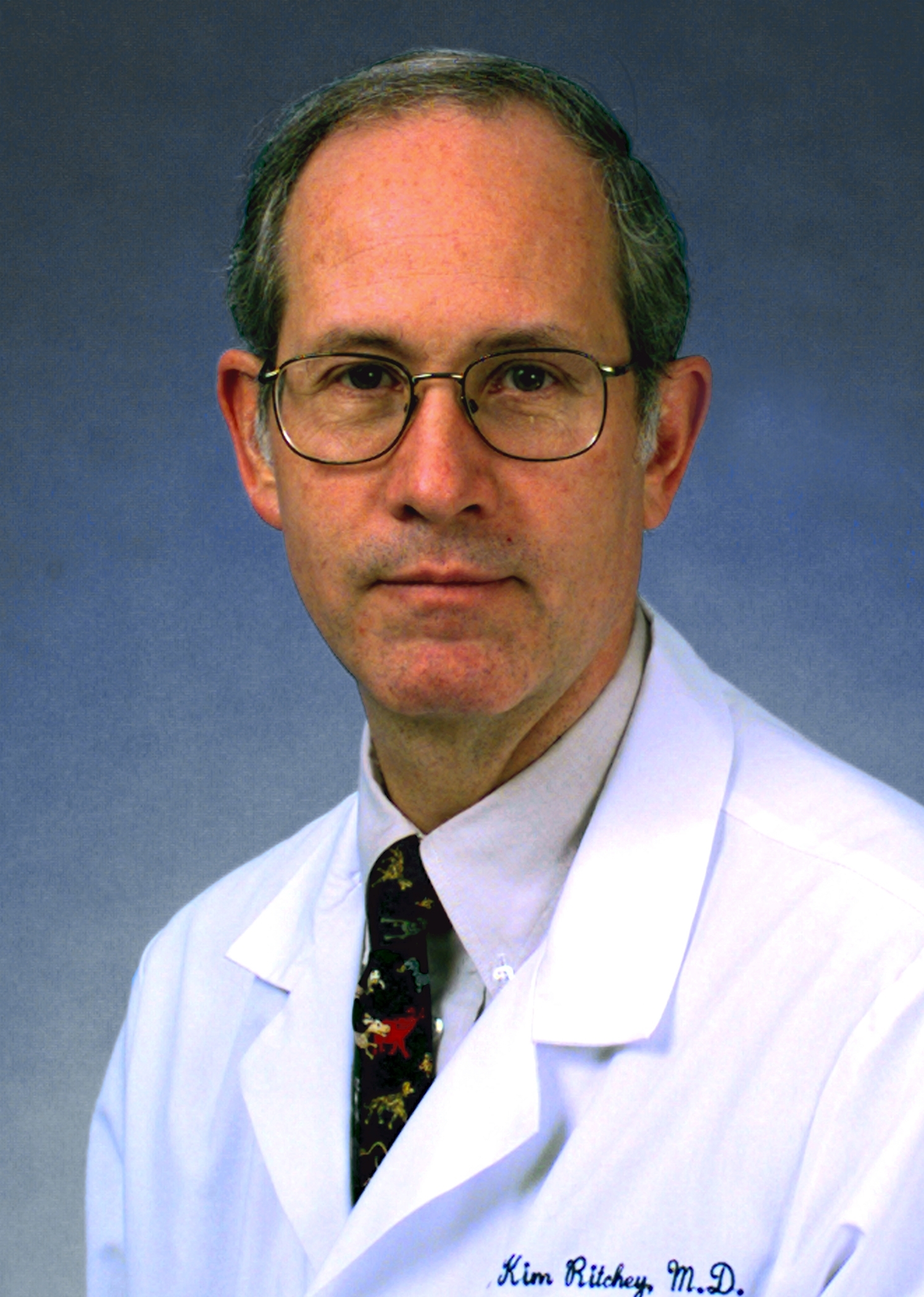 It's summertime and that usually means vacation time with friends and family. For people with type A personalities like many of us, it is important to schedule free time away from work. Memories are forever, and I hope this summer will generate some great ones for you.
In previous President's Messages I discussed ASPHO's Strategic Plan, informing you about the direction of the society and ongoing activities designed to reach our goals and acknowledging volunteer leaders who devote a great deal of personal time to ASPHO. As a reminder, there are four areas of strategic emphasis:
Leadership
Education
Career
Administration
I have previously discussed leadership and education. In this newsletter, I will focus on the career area.
The primary goal in this area is to ensure ASPHO members recognize our society as an important resource for enhancing clinical practice and professional development.
There are three committees responsible for moving us toward this goal:
Practice Committee—Chair, Jeff Hord, MD
Professional Development Committee—Chair, Linda Stork, MD
Training Committee—Chair, Patrick Leavey, MD
Board liaisons to these committees are Steve Grupp, MD PhD, and Caroline Hastings, MD. They provide a connection to the board and are a valuable resource to the committee chairs.
The Practice Committee's primary role is to provide practice resources, benchmark data, and education for members. Projects in the past have included compensation data, a practice-focused workshop at our annual meeting, and online resources. The 2013 ASPHO Pediatric Hematology/Oncology Workforce Survey reported on all aspects of practice as seen by 72 division directors. This important information is available to download from the website and can be found in the Practice Management Community. While you are on that Web page, note the other valuable resources, including OPPE/FPPE evaluation tools and Committee Chair Jeff Hord's presentation on this topic from the 2013 Annual Meeting in Miami, the survey of compensation data, and Jeff's poster on the compensation gender gap. Future activities for the committee include identifying the most critical problems in practice and developing a plan to address them and working with AAP to see if practice and coding resources can be adapted and extracted for pediatric hematology/oncology practice. Jeff has done an outstanding job overseeing the Practice Committee.
The Professional Development Committee has a new chair as of this past year. Linda Stork, MD, has assumed leadership and has injected new energy into the committee. The primary role of this committee is to provide support for various pathways of career development in our field, including the unique needs of women and minorities. Subcommittees and their leaders are as follows:
Early Career—Sarah Vaiselbuh, MD, and Rima Jubran, MD MPH
Mid/Late Career—Patrick Zweidler-McKay, MD, and Kathy Sakamoto, MD PhD
Diversity—Ted Johnson, MD PhD, and Betty Pace, MD
The Early Career/Young Investigator Subcommittee had a number of events for members at the annual meeting in Miami, including a YI Symposium, workshop and luncheon, and a coffee corner for socializing. A new mentoring program was developed and implemented in 2013. The committee sponsored a well-attended webinar presented by Stacy Nicholson, MD MPH, on "Getting Promoted: What You Need to Know." Issues of diversity have been featured in our newsletter and at our annual meeting with a workshop and the creation of a special interest group (SIG). New ideas have been generated by Jennifer Kesselheim, MD MEd, and Patrick Leavey, MD, who applied to St. Baldrick's Foundation for support to extend Jennifer's successful pilot to a national curriculum on humanism and professionalism training for pediatric hematology/oncology fellows and Patrick's plan to develop a high-quality survey to measure workforce data, focusing particularly on job opportunities for graduating fellows.
The Training Committee provides fellowship program directors assistance in developing competency-based curricula, evaluation templates, and RRC site review materials. Committee Chair Patrick Leavey, MD, has provided outstanding leadership over the last 6 years and will be turning over the reins to Mark Atlas, MD, at ASPHO's 27th Annual Meeting. ASPHO has a major responsibility in the development of entrustable professional activities (EPAs), which will be used by all pediatric hematology/oncology fellowship programs in the Next Accreditation System (NAS). The NAS is already in place for pediatric residencies and will become the standard for all pediatric fellowship programs in 2014. I am pleased to report that under Mark's leadership, there has already been major progress in the development of EPAs, and we should be well-poised for implementation next year.
I hope you can get a sense of the important strategic initiatives developed and activated by these committees. There are more to come. We owe a debt of gratitude to all of the hard-working members of the Practice, Professional Development, and Training Committees. Enjoy the rest of your summer.
---
Membership News
Diversity Corner
2013 ASPHO Diversity Special Interest Group Inaugural Meeting and Workshop
Theodore Johnson, MD PhD, and Sarah Vaiselbuh, MD
The 2013 Diversity Workshop, Principles of Effective Networking for Women and Minorities in Pediatric Hematology/Oncology, at ASPHO's 26th Annual Meeting in Miami hosted over 40 attendees and also served as the inaugural meeting of the ASPHO Diversity Special Interest Group (Diversity SIG). As an introduction and to provide historical perspective, Kathleen Sakamoto, MD PhD, described her efforts and initiatives as the chair of the Diversity Subcommittee of the ASPHO Professional Development Committee. Successes from these efforts included formation of the Diversity Subcommittee and definition of its mission and goals, organization of and grant funding for diversity workshops at ASPHO annual meetings since 2010, publication of survey results for diversity among ASPHO members (Frugé et al., 2011), establishment of the Diversity Corner column in ASPHO eNews, efforts to expand diversity in ASPHO committees and leadership, and development of the Diversity SIG. This historical perspective was followed by Ernest Frugé, PhD, presenting the results of the 2010 ASPHO membership diversity survey. This survey discussion served as a prelude to our keynote speaker Elizabeth Travis, PhD, who provided an engaging and motivating presentation: "Overview of the Challenges and Barriers Faced by Women and Minorities in Academic Medicine."
The second half of the 2013 Diversity Workshop began with an introduction to the new Diversity SIG and a brief business meeting, during which Sarah Vaiselbuh, MD, and Theodore Johnson, MD PhD, were elected as interim cochairs by general acclamation. The inaugural Diversity Trainee Travel Stipend, funded by the NIH, was awarded to Kerice Pinkney, MD, a second year fellow in pediatric hematology/oncology from Columbia University-New York Presbyterian Hospital. Attendees spent the remainder of the workshop engaging in an Open Space [2] networking exercise with the specific goals of identifying diversity-related interests or concerns among members and collecting recommendations regarding the governance and proposed activities of the Diversity SIG. Attendees were given surveys to capture the results of this networking exercise. Thirty-eight attendees provided their demographic information and 35 of these provided survey responses. Among the respondents, 34 reported themselves to be ASPHO members, with approximately one-third reporting leadership positions, including members of the Advocacy Committee (www.openspaceworld.org), Certification and Continuing Education Committee (1), Professional Development Committee (8), Program Committee (4), Training Directors Steering Committee (1), and the Editorial Board for Pediatric Blood and Cancer (1).
The Open Space networking exercise proved to be very productive, amassing more than 200 comments or recommendations from six queries. Not surprisingly, the question "What are your primary interests or concerns related to diversity in pediatric hematology/oncology?" garnered the most responses (54). Issues and concerns related to women and underrepresented minorities in medicine, research, academia, and leadership roles were the most highly represented areas of concern. Other prominent topics included issues specific to international medical graduates and foreign physicians, health disparities, pediatric nurse practitioners, global health, work-life balance, and conflict resolution. Broadly, the respondents provided thematic guidance to areas in need of further attention, including diversity promotion and awareness, inclusion, professional and leadership development, mentorship, and networking. The topic of mentorship in promoting diversity at home institutions was strongly endorsed. Overall, this feedback has provided invaluable insight into the needs, expectations, attitudes, and motivation of the attendees and will assist in guiding the future efforts of the ASPHO Diversity SIG.
The open-ended question, "What would you like to see the ASPHO Diversity SIG do to address your interests or concerns?" yielded 45 responses. Several of these recommendations envision the Diversity SIG providing mentoring programs for junior trainees (residents and medical students) to foster their interest in pediatric hematology/oncology and assist them in navigating the training environment to improve the chances that women and underrepresented groups will choose our subspecialty. Future efforts of the Diversity SIG might include development of diversity mentor guidelines, while avoiding overlap with the existing ASPHO career development mentorship program. Other suggestions included providing mentoring for junior faculty and fellows, facilitating communication with academic leadership, providing a conduit to communicate a message of diversity and inclusion to ASPHO and other professional societies, creating a directory or e-mail list to encourage networking within diverse groups, preparing fellows for their job searches, and developing programs for the annual SIG meetings such as workshops, invited speakers, panel discussions, and role-playing exercises. Respondents repeatedly expressed the sentiment that diversity should be broadly defined and include characteristics of professional background (e.g., international medical graduates/foreign physicians, nurse practitioners, military practitioners, men in nursing, etc.), religious affiliation (e.g., Islamic/Muslim practitioners, medical centers, and countries), sexual orientation, gender, disability, and specific ethnic backgrounds.
In response to the question, "How might the Diversity SIG accomplish these goals?" 39 recommendations were offered. These were highly constructive and less duplicative than answers to the prior two questions. A sampling of these ideas includes specific recommendations to establish diversity-oriented mentorship programs, build on existing mentoring programs by emphasizing diversity contributions of potential mentors, provide a diversity-oriented network of ASPHO members, provide funding for trainees and underresourced professionals to attend ASPHO meetings, assist members seeking to participate in ASPHO committees, continue the Diversity Corner articles, survey the membership and pediatric hematology/oncology divisions for demographic data, and advocate for diversity to professional societies, academic medical centers, and hospitals.
When asked "How can you help the Diversity SIG?" attendees made 24 comments. Overall, there was an abundance of enthusiasm with a general willingness to help, but there was also an admission among many of not knowing how to proceed. Developing a structure for diversity guidance might be a strategy to encourage and strengthen this enthusiasm. Some attendees offered to serve as a mentors or liaisons to other membership groups, or to assist in programming by organizing or developing workshops, forums, panel discussions, speakers, surveys, and manuscripts. On the issue of how the SIG would govern itself, 24 responses were received, and there was a preponderance of opinion that the SIG should work to increase its membership but maintain a clear and simple structure, avoid excessive hierarchy, and evolve over time while remaining fluid, open, and informal. There was general agreement that the emphasis should be on group efforts with a chair or leader, cochair or coleader, or leadership board to provide direction and impetus, although other structures were proposed.
The volume and quality of feedback from this networking exercise illustrate a high level of enthusiasm for advancing diversity issues and initiatives within ASPHO. The Diversity SIG is a forum sponsored by ASPHO that aims to provide resources and support for diversity in career development to all ASPHO members and the broader field of pediatric hematology/oncology. Diversity and inclusiveness within the ASPHO community and at members' home institutions are the building blocks of a strong foundation for the Diversity SIG. No ASPHO member is excluded from this forum, and all ASPHO members are invited to join. We seek to be inclusive of all on the basis of ethnicity, race, gender, sexual orientation, disability, age, faith, social standing, and other personal attributes. If you have a special interest in one or more of these areas, we invite you to become an ambassador to increase awareness and membership specific to that area. Small advocacy groups can work on specific projects and report their progress to the larger SIG community. We are currently working on the program for the 2014 Diversity SIG Workshop and will be incorporating many of the concerns and suggestions from last year's session. Your ideas and energy are critical to sustaining the vitality of this Diversity SIG, and we hope that we may benefit from your involvement.
ASPHO members interested in joining the Diversity SIG may contact This e-mail address is being protected from spambots. You need JavaScript enabled to view it .
References
Frugé, E., Lakoski, J. M., Luban, N., Lipton, J. M., Poplack, D. G., Hagey, A., . . . Sakamoto, K. M. (2011). Increasing diversity in pediatric hematology/oncology. Pediatric Blood & Cancer, 57(1), 147–152. doi:10.1002/pbc.22977

http://www.openspaceworld.org/ Open Space Technology. http://www.openspaceworld.org/.
Nominate a Colleague Today for an ASPHO Annual Award!

ASPHO is currently seeking nominations for the 2014 Frank A. Oski Lectureship Award and Distinguished Career Award. ASPHO is proud to support the work and careers of pediatric hematologists/oncologists by awarding two prestigious awards annually. This is an opportunity for you to nominate a fellow ASPHO member who you believe has made significant contributions in the pediatric hematology/oncology field.
The Frank A. Oski Lectureship is awarded to an individual who has contributed outstanding clinical or laboratory investigation in the pediatric hematology/oncology field.
Eligibility
The Oski Lectureship Award recipient
should be a clinical or research scientist with an MD or a PhD
does not necessarily need to be a board certified specialist, but ideally would be
should be internationally known as an accomplished investigator in some aspect of hematology/oncology
should be early or mid-point in their career, generally less than 50 years of age.
If you know someone who you think should be recognized, submit a nomination.
See the list of previous Oski Lectureship Award recipients here.
The Distinguished Career award is presented to a senior physician or professional who has had a major impact on the care and research in the pediatric hematology/oncology field or an impact on the subspecialty through research, education, or advocacy.
Eligibility
The Distinguished Career Award recipient
may still be active professionally or may be retired
does not need to be a pediatric hematology/oncology specialist
may be a radiation oncologist, pathologist, basic research scientist, or someone else who has made substantial contributions to the field during his or her career.
If you know someone who you believe merits this distinguished award,
submit a nomination.
See a list of previous Distinguished Career Award recipients here.
These awards will be presented at the 2014 Annual Meeting in Chicago. The deadline to submit a nomination is Tuesday, October 1. Click here to submit a nomination.
Pediatric Blood & Cancer Impact Factor Increases to 2.353
Pediatric Blood & Cancer's 2012 Impact Factor demonstrates the increased recognition of our journal in the field and the improved relevance and quality of our articles. ASPHO and Wiley extend our deepest thanks to all our Editorial Board members, reviewers, and authors for their valuable contributions; congratulations on this achievement!
Pediatric Blood & Cancer Is Going Green!
ASPHO and Wiley are delighted to announce that Pediatric Blood & Cancer will be available online only beginning in January 2014. In addition to significantly reducing the carbon footprint of printing and mailing, this important transition reflects a larger trend, with scholarly journals everywhere moving rapidly toward electronic-only distribution. Online-only publication will result in improved services for ASPHO members, including the creation of new online initiatives to improve the quality of the journal's digital experience.
Make sure you never miss an issue! Free e-mail content alerts notify you of articles or issues as they publish, saving you valuable research time. Customizable alerts are delivered straight to your inbox in the frequency and format you prefer. Sign up today and be the first to know when essential research is published.
Don't Wait—Renew Your ASPHO Membership Now So You Won't Miss an Issue of Pediatric Blood & Cancer
Don't miss a single issue of Pediatric Blood & Cancer. Renew your membership today and continue to receive
original, peer-reviewed articles from experts, academics, and practitioners
the official voice of ASPHO and other organizations
online access to the full text—including archive and current issues—in an eco-friendly and easy-access format.
Renew online today! Be sure to sign up for FREE e-mail content alerts delivered straight to your inbox.
Searching for a funding opportunity?
ASPHO has compiled funding opportunities and news from various resources in one location. Visit ASPHO's funding opportunitites and news page for upcoming opportunities for pediatric hematologists/oncologists.
---
Education and Professional Development
2013–2014 Webinar Series
For the third consecutive year, ASPHO will present a series of four webinars in the upcoming 2013–2014 programming period. These webinars are free non-CME presentations by experts on clinical and career topics of broad interest to our members. Members can participate live and ask questions of the presenters, or watch a recorded version after the event.
Topics that will be covered in the upcoming webinar series include medical management of vascular anomalies, pediatric palliative care, autoimmune lymphoproliferative disorder, and mentorship.
Below you'll find additional information on each webinar.
September 26, 2013, at 3 pm CT
Medical Management of Vascular Anomalies
Moderator: Denise Adams, MD, Cincinnati Children's Hospital Medical Center, Cincinnati, OH
Cameron Trenor, MD, Children's Hospital Boston, Boston, MA
Leonardo Brandao, MD, Hospital for Sick Children, Toronto, Ontario, Canada

Vascular anomalies comprise both malformations and tumors. Both hematologists and oncologists care for these complicated anomalies and the individual entities that encompass this umbrella term are rare. Because of this rarity, there are limited treatment options. In this webinar, discussion of treatment options for tumors such as hemagiomas and Kaposiform hemangioendotheliomas will be discussed. Drugs such as propranolol, vincristine, and rapamycin will be reviewed and standard of practice will be discussed for the care of this lesion. Treatment options for malformations using propranolol, rapamycin, sildenafil, and thalidomide will also be discussed.
November 13, 2013, at 3 pm CT
Autoimmune Lymphoproliferative Disorder (ALPS)
David Teachey, MD, Children's Hospital of Philadelphia, Philadelphia, PA
Robert Liem, MD, Ann & Robert H. Lurie Children's Hospital of Chicago, Chicago, IL
This webinar serves to introduce participants to the clinical and translational aspects of ALPS. The current understanding of the biology and immunology of ALPS will be reviewed. By the end of the webinar, participants will also gain a better understanding of the clinical manifestations associated with ALPS and will learn current treatment algorithms essential for managing patients with this disorder and its complications.
January 30, 2014, at 3 pm CT
Pediatric Palliative Care: Breaking Bad News
Debbie Lafond, MS PNP-BC CPON, Children's National Medical Center, Washington, DC
Shana Jacobs, MD, Children's National Medical Center, Washington, DC
This webinar will discuss a general overview of pediatric palliative care and the use of a palliative care team to assist in collaborative communication with children, adolescents, and young adults facing life-limiting cancers and blood disorders. There are a myriad of communication challenges, including breaking bad news and discussions of limitations of life-sustaining therapies (DNR/AND), which pediatric hematology/oncology providers face in day-to-day practice. This webinar will focus on one model of collaborative communication to identify strategies for communicating bad news, reframing goals of care while maintaining hope, and conducting family meetings to optimize collaborative communication.
March 25, 2014, at 3 pm CT
Mentorship
More information regarding the mentorship webinar will be available soon. Please check the ASPHO website frequently for updates.
Click here for more information regarding the 2013–2014 webinars and to view past webinar recordings.
Now Available for Purchase: 2013 MOC Learning Session
The American Board of Pediatrics (ABP)-approved 2013 Maintenance of Certification (MOC) Learning Session is now available for purchase. This 2-hour session features synchronized audio recordings with slides and covers multiple-choice questions from the 2013 Pediatric Hematology-Oncology Self-Assessment. After completion, you may submit your answers to ABP MOC for scoring to receive MOC Part 2 credit and AMA PRA Category 1 Credits™. This course is ideal for those who are currently enrolled in the MOC process. This session was recorded at ASPHO's 26th Annual Meeting in Miami. Purchase today!
Have You Purchased Your 2013 Annual Meeting Recordings DVD?
A DVD of the well-attended 2013 ASPHO Annual Meeting is available for purchase. This DVD includes 47 hours of synchronized audio recordings and slides from 11 symposia, 10 workshops, and five platform sessions.
These recordings are perfect for those who want to increase their knowledge and understanding of current research data and its application to clinical practice, including fellows in training. Purchase today.
---
Announcements
Disparities in Cancer Care Collaboration
The American Society of Pediatric Hematology/Oncology (ASPHO) is collaborating with other like-minded organizations with the intent of advancing its mission and care of the pediatric hematology/oncology patient. ASPHO is pleased to inform you about one of these collaborations—a joint effort to educate the oncology community on Disparities in Cancer Care. With funding from the LIVESTRONG Foundation and under the leadership of the American Society of Clinical Oncology (ASCO), ASPHO joins 10 other educational partners in this initiative.
Disparities in Cancer Care will consist of several e-learning activities aimed at increasing awareness of existing disparities, underscoring the need for cultural competence among caregivers, and promoting a proactive approach to disparities to improve communication, interactions, and care. Planning committee members are outlining activities that will provide engaging learning experiences, including course features such as a self-assessment, audio commentary, case-based discussion, linkable references and resources, relevant virtual meeting sessions, patient resources, and a bibliography.
Each of the courses will award continuing education credit or contact hours for physicians, nurses, and pharmacists. Certificates of Participation will be available for use by Advanced Practice Providers and may be submitted to their respective licensing agencies for credit. Disparities in Cancer Care is expected to be released in late fall 2013 at which time ASPHO will provide additional programming and access information.
Disparities in Cancer Care follows closely after ASPHO's collaboration with ASCO, ASCO University, and several other educational partners on the Focus Under Forty series. Focus Under Forty has attracted over 12,000 registrants to date. ASPHO's contribution to this initiative primarily covers the areas of adolescents and young adults and survivor care.
ASPHO recognizes the following individuals for their involvement and commitment as volunteers in these two important initiatives: Leo Mascarenhas, MD (Focus Under Forty) and Smita Bhatia, MD MPH (Disparities in Cancer Care).
New Fact Sheets Available on Sickle Cell Disease
Good data can lead to a better understanding of the health gaps that exist for people with blood disorders such as sickle cell disease. Visit the free materials page on the Centers for Disease Control and Prevention's (CDC's) website to get information on sickle cell disease (SCD) collected from five of the seven states funded to participate in the Registry and Surveillance System for Hemoglobinopathies (RuSH) pilot project. State-specific fact sheets featuring data on sickle cell disease provided by the pilot project are available for both healthcare providers and the general public for five states: California, Georgia, Michigan, New York, and North Carolina.
Features of the fact sheets include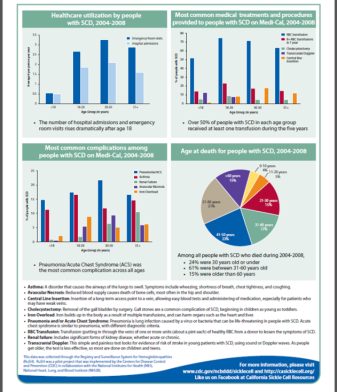 background and purpose of the RuSH pilot project
easy-to-understand definitions of sickle cell disease
information about people living with sickle cell disease in each state, such as the number of babies born with sickle cell disease by county and the age range of people living with sickle cell disease
information on healthcare visits including hospital stays and emergency room visits
contact information and links to various organizations that provide resources and support.
The RuSH project was launched in 2010, in partnership with the National Institutes of Health's (NIH's) National Heart, Lung, and Blood Institute (NHLBI), to collect initial state-specific information on people with SCD and thalassemia. While RuSH activities are winding down, the RuSH states and CDC are currently analyzing the data collected and developing papers to describe the project, including how it was done and what information was collected, and what was learned about the health of youth and adults with SCD and thalassemia in the RuSH states. These publications will be posted on the CDC's website as they become available, so check back often for the latest information on RuSH.
Click here for more information on CDC's RuSH project.
---
Welcome, New ASPHO Members
Dr. Yasmina Laura Abajas of Chapel Hill, NC
Ms. Melissa Acquazzino of Milwaukee, WI
Ms. Natasha Alexander of Toronto, Ontario, Canada
Dr. Prasanna Ananth of Boston, MA
Mr. James Baker of Westerville, OH
Dr. Susan H. Banister of Reston, VA
Dr. Kaljit Bhuller of Vancouver, British Columbia, Canada
Dr. Ilia N. Buhtoiarov of New Providence, NJ
Mr. Deepak Chellapandian of Toronto, Ontario, Canada
Ms. Kayla Cogley of Cranberry Township, PA
Dr. Douglas B. Fair of Salt Lake City, UT
Ms. Catherine M. Ferguson of Randwick, Australia
Ms. Meghan Marie Flesher of Minneapolis, MN
Mr. Nicholas Gloude of San Diego, CA
Ms. Catherine Goudie of Montreal, Quebec City, Canada
Mr. Jacob J. Henderson of Portland, OR
Dr. Asneha S. Iqbal of Chicago, IL
Dr. Rohith Jesudas of Detroit, MI
Dr. Seth Karol of Germantown, TN
Mr. Norman Lacayo of Palo Alto, CA
Ms. Melanie Lamprecht of Rochester, MN
Dr. Ossama Maher of Houston, TX
Dr. Jessica A. Meznarich of Salt Lake City, UT
Dr. Joseph K. Park of Palo Alto, CA
Dr. Amina Rafique of Chicago, IL
Dr. Nathan Schloemer of Milwaukee, WI
Dr. Jonathan Schwartz of Detroit, MI
Mr. Shivani Shah of Hummelstown, PA
Ms. Shannon Sikorski of Olmsted Township, OH
Dr. Martha C. Sola-Visner of Boston, MA
Ms. Ajla Wasti of Dallas, TX