ASPHO Webinars Connect Learners to the Latest in Pediatric Hematology/Oncology Clinical Treatment, Best Practices, and Professional Development
ASPHO and its partners create presentations led by experts in clinical and career topics of broad interest to pediatric hematology/oncology specialists. Webinar attendees can participate live and ask presenters and moderators questions, or they can watch a recorded version after the event. Stay informed with convenient, on-demand education designed for today's pediatric hematology/oncology practitioner.
ASPHO Webinar
Uterine Hemostasis and Menstrual Management in the Adolescent: A Multidisciplinary Approach
Thursday, November 19 at 2 pm CT

Heavy menstrual bleeding at menarche and in the early gynecologic years is often attributed to anovulation. While anovulation can cause heavy bleeding, other etiologies such as bleeding disorders (BD), should be considered. This webinar, relevant to pediatric hematology/oncology clinicians, will discuss the diagnosis and management of bleeding disorders.

Learning Objectives:
Understand and learn to collect the basic information about menstrual cycles that is critical in assessing an adolescent's menstrual bleeding and recognize red flags that suggest an underlying BD.
Learn to order and interpret appropriate labs to assess the hypothalamic-pituitary-ovarian axis and any underlying BDs in adolescents with heavy menstrual bleeding.
Discuss management considerations for adolescents with heavy menstrual bleeding and BDs.
Moderator:
Mukta Sharma, MD MPH
Children's Mercy, University of Missouri Kansas City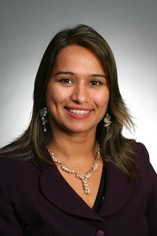 Speakers:
Paula J. Hillard, MD
Stanford University School of Medicine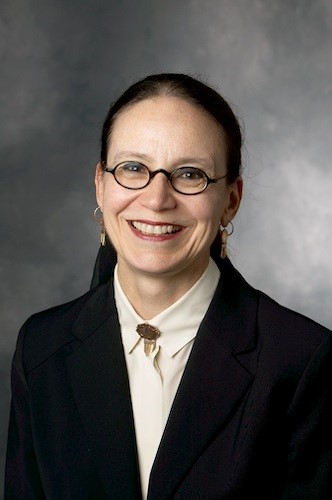 Ayesha Zia, MD
University of Texas Southwestern Medical Center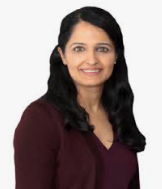 Free to members; $35 for non-members.
---
*Webinars are 45-minute presentations followed by 15 minutes for questions and answers. The material presented in these activities represents the opinion of the speaker(s) and not necessarily the views of ASPHO.
Past Webinars
Recordings of all webinars can be accessed through the Knowledge Center.
---
Partner Supported Webinars
Targeting the RAS/MAPK Pathway in Neurofibromatosis Type 1 and Plexiform Neurofibromas: Improving Patient Outcomes With an Innovative Therapeutic Approach
Wednesday, December 2, 2020 at 12:00 - 1:30 pm CT
Neurofibromatosis type 1 (NF1) is a rare autosomal dominant disorder of the nervous system that is associated with significant morbidity, including cutaneous and plexiform neurofibromas, optic pathway gliomas, skin pigmentation, bone deformities, neurocognitive deficits, and an increased risk of several types of cancer. Currently there is only one MEK inhibitor, selumetinib, approved for pediatric patients who have this debilitating rare disease.
Jointly provided by Medical Learning Institute, Inc. and PVI, PeerView Institute for Medical Education, this live web broadcast will provide expert insights into the pathophysiology of NF1, its clinical presentation, and practical guidance for management. In addition, the mechanistic rationale and latest evidence supporting the use of currently approved and emerging targeted therapies for NF1 will be presented.
Learning Objectives
Describe the genetic etiology, diverse clinical symptomatology, and diagnostic characteristics of neurofibromatosis type 1 (NF-1)
Review the current treatment landscape and unmet needs for patients with plexiform neurofibromas (PNs) and other tumors
Evaluate the rationale for MEK inhibitors and other novel targeted therapies in clinical development for the treatment of benign and malignant tumors (eg, plexiform neurofibromas, optic pathway gliomas, and malignant peripheral nerve sheath tumors)
Summarize recent evidence on the benefits and risks of MEK inhibitors and other emerging targeted therapy options for the management of plexiform neurofibromas and other tumors in pediatric and adult patients
Incorporate MEK inhibitors into treatment plans for patients with plexiform neurofibromas and other tumors, based on the latest evidence, recommendations, and effective multidisciplinary collaboration and coordination of care
Chair:
Bruce R. Korf, MD PhD
UAB School of Medicine
University of Alabama at Birmingham
Speakers:
Michael J. Fisher, MD
The Children's Hospital of Philadelphia
University of Pennsylvania Perelman School of Medicine
Roger J. Packer, MD
Gilbert Family Neurofibromatosis Institute
Brain Tumor Institute
Children's National Hospital
The George Washington University Medical Center
This CME/MOC/CNE/CPE activity is jointly provided by Medical Learning Institute, Inc. and PVI, PeerView Institute for Medical Education.
This activity is supported by an independent educational grant from AstraZeneca.