The ASPHO Conference
advancing discovery and collaboration
More than 1,100 pediatric hematology/oncology professionals from around the world attend ASPHO's Conference. A leading conference for the field, the conference allows attendees to receive high-quality educational content, network with their colleagues, and discover innovative advancements in pediatric hematology/oncology.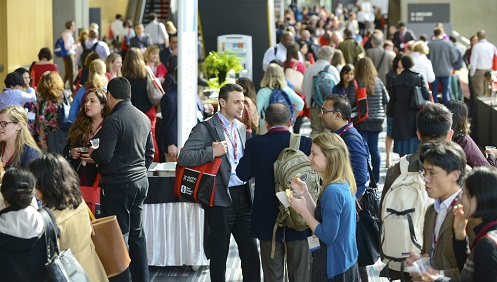 Conference attendees receive superior educational programming from internationally known experts in the field of pediatric hematology/oncology. The educational programming includes a variety of symposia, workshops, plenary sessions, and poster sessions.
ASPHO's Conference is where you need to be!
Conference
2018 ASPHO Conference
May 2-5
David L. Lawrence Convention Center
Pittsburgh, PA
Visit Pittsburgh
2018 Call for Papers and Posters
Opens October 17
Closes January 9
2019 ASPHO Conference
May 1-4
Ernest N. Morial Convention Center
New Orleans, LA