The ASPHO Conference: advancing discovery and collaboration
More than 1,100 pediatric hematology/oncology professionals from around the world attend the ASPHO Conference. A flagship meeting for the field, the ASPHO Conference allows attendees to receive high-quality educational content, network with their colleagues, and discover innovative advancements in pediatric hematology/oncology.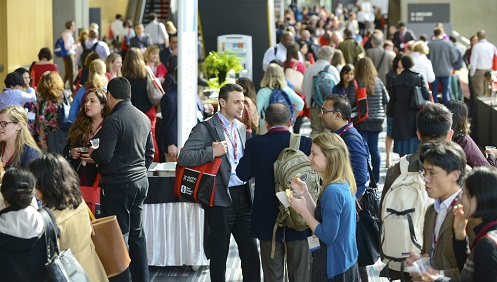 Attendees receive superior educational programming from internationally known experts in the field of pediatric hematology/oncology. The educational programming includes a dynamic variety of symposia, workshops, plenary sessions, and poster sessions.
The ASPHO Conference is where you need to be!
Conference Dates
2019 ASPHO Conference
May 1-4
Ernest N. Morial Convention Center
New Orleans, LA
Hotel reservations are being accepted. Learn more about ASPHO Conference Travel and what New Orleans has to offer and make your plans today.
Note: The New Orleans International Jazz & Heritage Festival overlaps with the ASPHO Conference, ending Sunday, May 5. Book your plans early to ensure convenient travel arrangements.
2020 ASPHO Conference
May 6-9
Fort Worth Convention Center
Fort Worth, TX
2021 ASPHO Conference
April 21 -24
Oregon Convention Center
Portland, OR