December 2013
In This Issue
President's Message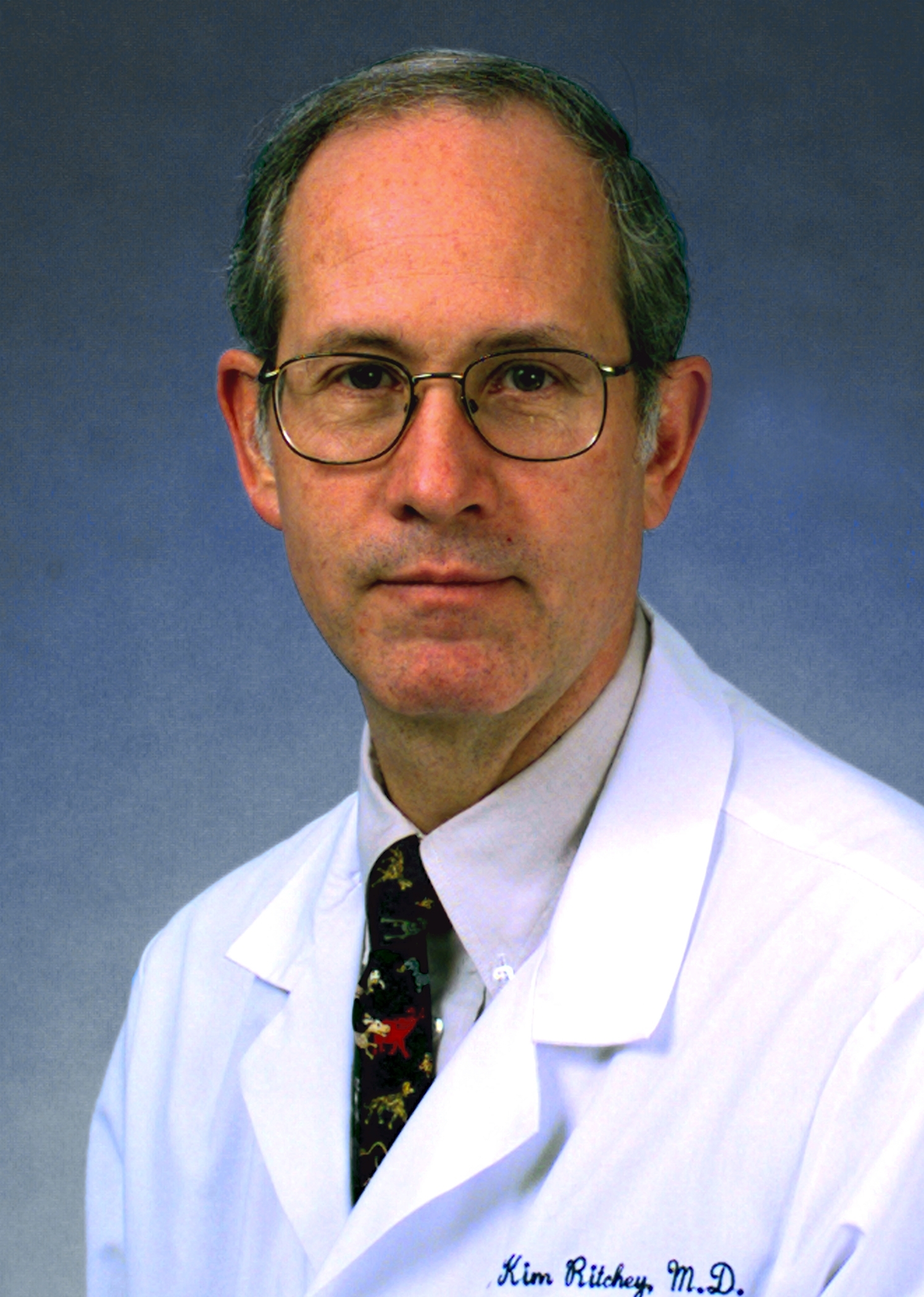 The end of a year often is a time for reflection and contemplation—a time to take stock of where you've been and where you're headed. For ASPHO, we have accomplished quite a bit in the past 12 months: another successful annual meeting, including the first annual affiliation of the Pediatric Blood and Marrow Transplant Consortium meeting with ASPHO's annual meeting; increased membership growth; the launch of a mentorship program; the completion of a member needs assessment; developing and adopting recommendations for enhancements of future annual meetings; and embarking on the second year of our advocacy collaboration with the American Academy of Pediatrics, to name a few.
Much of what drives our success can be attributed to the strength of our strategic plan, which provides focus and direction for our efforts as an organization. The strategic plan is always evolving and growing, allowing the society to adapt and change as necessary. As part of our strategic planning, the board decided that our "Envisioned Future" is to become the premier society of pediatric hematology/oncology worldwide. Although we felt that our society clearly represented most pediatric hematologists/oncologists in North America, we needed to be more inclusive and extend ASPHO's excellent education programs to physicians beyond our borders. As a result, ASPHO has made concerted efforts to expand programming and benefits and recently approved the creation of an additional membership category for international members.
ASPHO is fortunate to have many international members; however, we wanted to make it easier for individuals throughout the world to join our society. Having a tiered international membership dues structure will allow pediatric hematologists/oncologists, especially from developing countries, to join when they might not otherwise be able. Our initial outreach has been focused on South America. In many ways, this seems so logical because, after all, we are the American Society of Pediatric Hematology/Oncology and geographically we are relatively close. Also, many of our current members are already connected to South America both personally and professionally.
In addition to adding an international membership category, ASPHO began a program to invite respected international leaders to our annual meeting 2 years ago. The goal of our International Guest Program is to improve communication between our countries, introduce our guests to the best that ASPHO has to offer, and learn about the practice of our specialty in their countries. Our first guest was Dr. Silvia Brandalise from Brazil, president of the SIOP Latin American Continent (among other leadership positions). Last year, Dr. Luis Castillo from Uruguay, leader of GALOP (the South American equivalent of the Children's Oncology Group), was our guest. ASPHO also has extended an invitation to Dr. Beatriz de Camargo to attend the ASPHO Annual Meeting in Chicago to discuss her work with Brazil's National Institute of Cancer. We hope to continue the International Guest Program for years to come.
For the 2015 annual meeting, there is ongoing planning for the first annual gathering of a new Global Pediatric Hematology/Oncology Special Interest Group, which will be devoted to discussing international issues and will be open to all members. I have been in communication with Dr. Lisa Diller, the current president of SIOP, North America. Dr. Diller will be one of the leaders in the Global Pediatric Hematology/Oncology Special Interest Group. We are continuing to have a dialogue regarding future collaborations of our two societies.
ASPHO's outreach and efforts to attract international members also are bolstered by the society's array of online educational and professional opportunities. The beauty of the digital age is that international members can have all of the advantages of membership instantly. Our journal—Pediatric Blood and Cancer—will be completely electronic with the publication of the next issue. Educational opportunities, webinars, e-news, the member community, etc. all are instantly available.
To enhance the communication with international members as well as meet local needs, we have developed the "Best of ASPHO." This is an exciting program that will provide state-of-the-art presentations regarding "hot topics" in our field directly to the international community. Our first Best of ASPHO will take place in November 2014 in Uruguay, and we are very pleased that Dr. Castillo will be the host.
Athough more international members will certainly increase the number of members in our society, the real growth should be measured by the dissemination of knowledge and ultimately improved care of children with cancer and blood diseases. We in the United States can sometimes be provincial in our thinking, and enhanced communication with our international colleagues can be a fantastic two-way street of information exchange. I believe international members have the same interests as American members—they want to learn about the newest and best diagnostic procedures and treatments available for our patients. Most pediatric hematology/oncology practitioners, wherever they practice, are very busy taking care of many seriously ill children. It is impossible to keep current with the deluge of information being published in our field. Our society can and does fulfill this need for all members. We are excited about expanding that role in the international community.
---
Membership News
Case Quiz
When Blood is Thicker Than…
Susmita Sarangi, MD; Jeffrey M. Lipton, MD PhD
A 7-month-old infant was referred to our hematology clinic for workup for presumed polycythemia (Hgb 19gm/dl), detected by his pediatrician through routine blood work. He also had failure to thrive, with both his weight and height well below the fifth percentile, and had delayed fine and gross motor skills. His birth history was significant for prematurity at 35-weeks gestational age; he exhibited hyperbilirubinemia on day 3 of life, which required phototherapy for 48 hours, and hypoglycemia that required close monitoring. His hemoglobin at birth was 24.2 gm/dl. His parents were third-degree consanguineously related (first cousins) from Bangladesh.
Early Career Council
The ASPHO Early Career Council is being established as part of our commitment to engaging early career pediatric hematologists/oncologists. The council will serve in an advisory capacity to the society, board, and committees on the needs and preferences of early career members as the society's leadership makes decisions and plans for the future of the organization.
ASPHO committees will be represented by two eligible early career individuals serving concurrent 3-year terms on the council and a committee. This new council will provide an organized forum to ensure that early career members' views and opinions are well represented in the society. ASPHO will provide the committee with oversight and guidance, space to convene at the annual meeting, and an arena for discussion in the online member community. Representatives to the Early Career Council will be identified from among those members who have volunteered for committee assignments in the last year. New volunteers will be solicited in 2014.
ASPHO Tackling the Next Accreditation System
The first phase of the Next Accreditation System (NAS) for subspecialties begins July 2014 with mandatory reporting of competency evaluations using milestones to the Accreditation Council for Graduate Medical Education (ACGME) beginning in December 2014. The NAS will be complemented by the use of entrustable professional activities (EPAs) for the evaluation of pediatric residents and subspecialty fellows. EPAs, which will be introduced after implementation of milestone-based competency evaluation, describe broader tasks commonly performed by our subspecialty (e.g., enroll a patient on a clinical trial) that we "entrust" to a fellow when they achieve competency for it. It describes the goals of the activity and maps the most important competencies to it. In October 2013, the specific competencies, for which milestone-based evaluations will be reported to the ACGME, were posted by the Council of Pediatric Subspecialties (CoPS) for comment. CoPS is collaborating with the American Board of Pediatrics (ABP) to disseminate information regarding EPAs, competencies, and milestones but, thus far, implementing this evaluation system has been the responsibility of respective subspecialty societies.
The ASPHO Training Directors Committee created a task force to respond to these changes in trainee evaluation. This task force already has developed proposed EPAs for pediatric hematology/oncology and submitted these to the ABP and CoPS. An implementation plan will be presented during a NAS workshop during the 2014 annual meeting in Chicago, to fellowship program directors and annual meeting attendees. The plan will create a rubric for the use of milestone-based competency evaluations that relate to the clinical context in which they will work. It will limit the number of competencies per rotation so the task will be manageable for each evaluator. Guidelines for faculty development also will be discussed because the use of milestone-based competency evaluations is not always intuitive. Program directors who are attending the workshop should be well-prepared for this new paradigm in July.
It is unknown whether milestone-based competency evaluations will be an improvement. An unvalidated measure comparing current evaluation methods to milestone-based evaluations demonstrated decreased interobserver variability with the latter. The ASPHO Training Directors Committee and Task Force will develop collaborative projects that will provide data to address this question.
Congress, ASPHO-AAP Send Letters to FDA and Teva on Daunrubicin Shortage
The ASPHO-AAP Advocacy Alliance has been working to encourage the U.S. Food and Drug Administration (FDA) to find a solution to the ongoing shortage of daunorubicin, which threatens to impede access to a vital drug for children with leukemia. The alliance also has educated members of Congress about the potential impact of the shortage.
On November 12, the cochairs of the Childhood Cancer Caucus in the U.S. House of Representatives, Reps. Mike McCaul (R-TX) and Chris Van Hollen (D-MD), sent letters to the FDA and Teva Pharmaceuticals, which manufactures daunorubicin. The letters expressed concern about the daunorubicin shortage and asked for more details about the potential length of the shortage and the amount of supply currently available. The letters cited information gathered by ASPHO earlier this fall when some institutions had virtually run out of supply and had to cease enrolling children in clinical trials that included daunorubicin in the protocol.
ASPHO and the AAP followed up the letters from Congress to the FDA and Teva with their own expressing a similar message.
The FDA has reported that it is working to identify foreign daunorubicin sources in case the shortage becomes severe enough to require importation.
Diversity Corner
Leaning In
Edward L. Chan, MD
It was a Sunday night and I was enjoying my evening ritual of watching TV. This time, however, was a little different. I was drawn to a fascinating interview of a highly accomplished businesswoman and leader, Sheryl Sandberg. She was talking about her new book, Lean In. Although I have watched many discussions and interviews about women in business, this interview was different and really caught my attention because Sandberg was talking about how women's intuition sometimes can hold them back in the workplace. She talked about how she had initially planned to accept the first job contract offered to her from Facebook. It was not until her husband gave her advice that she started to negotiate for her position. From there, she elaborated on how women need to overcome barriers that they inadvertently set for themselves to advance (O'Donnell, Simon, & Naphin, 2013). What she talked about really resonated with me even though I am not a woman. I started to wonder whether demographic groups other than women faced similar challenges. How can these issues be dealt with so that we all have more fulfilling careers or personal lives? This article will discuss a few strategies from Lean In to identify and overcome personal and professional barriers.
Take Risk
Unlike businesswomen and men, physicians generally tend to seek safety more often and are less likely to take unnecessary risks, which is important for providing good patient care. We certainly do not want to jeopardize patients' safety by arbitrarily trying something new without proper regulatory oversight. At the same time, I wonder if this mentality and inherent conservatism keeps us from innovation and risk taking not only in our careers, but also in our personal lives. I certainly am not saying that there are no physician innovators. In fact, if it weren't for my highly esteemed colleagues who invented so many new diagnostics, treatments, innovative care models, and healthcare policies, medicine would not have advanced so much in the past few decades. But I can think of a dozen times when I did not want to try something new just because of the unknown. This could be attributed to my cultural background or upbringing. In my hometown, it is fairly common for parents to send their children to a special school to learn how to play a musical instrument. My parents were no exception and followed this tradition. Although it is not a bad thing that I know how to play the piano, I always wondered whether my parents' decision was influenced by what the standard was in our culture at that time. The biggest unknown is what would have happened if they had let me learn something completely out of the norm for our culture, like snowboarding. Taking appropriate risks at the right time in our careers and personal lives might lead to unexpected rewards.
Speak Up
I was taught as a young child to listen to authorities such as teachers, parents, and elders. For this reason, I was never vocal at school. However, as I started working, I realized how important it is to ask for what you need to be successful. When I completed my training, I wanted to pursue a career in laboratory science. In my first position, I did not ask for any resources that could have helped me as a young investigator. At the time, I felt that I was not in the position to ask and thus sold myself short. In retrospect, I made a mistake but fortunately learned from it. As Sandberg points out in her book, not speaking up and advocating for oneself occurs in other professions as well—for example, expectant mothers who do not speak up about needing designated parking, or job seekers who do not negotiate for salary and position. If we all spoke up for ourselves, would the salary gap between male and female pediatric hematologists/oncologists (Hord & ASPHO Practice Management Committee, 2011) start to narrow—or even vanish? Although we don't know the answer to this question, I think we can all agree that if we don't ask, we will not receive. To conclude, I hope that everyone can overcome what I continue to struggle with and learn to speak up!
Janet L. Franklin, MD MPH
Allow Yourself to Fantasize
Sandberg's advice truly resonated with me as I think back on how clinical duties can make you more focused on short-term goals and achievements at the expense of the long-term goals. I wondered, was this just a phenomenon of being at a busy medical center with little free time to take a bio break or time to fantasize about long-term career goals? Was this a reflection of being a woman in the field of medicine? Or was it a reflection of being a minority in the field of medicine? As many of us do, I found a work compromise that functioned well but not well enough. In hindsight, I could have spoken up earlier in my career for protected time to develop long-term career goal activities, I could have hired a personal assistant or someone to help out at home, or I could have spent less emotional energy on work.
What I like about the advice of allowing yourself to fantasize about your career is that it can keep us centered on what made us go into medicine in the first place. Didn't the reality of being a physician start with a fantasy of being a physician at some point during our youth? It's great advice to remember: continually assess the options, paths, and decisions that will enhance your career along the way to long-term career success.
Jungle Gym, Not a Ladder
According to Sandberg, the concept of visualizing your career as a jungle gym, not a ladder, is extremely important. Her comments made me reflect on the value of lateral moves or experiences to enhance one's ability to move up as well as the notion of learning on the job. Although I didn't realize it at the time, taking the "jungle gym" approach in career choices can have unexpected rewards, as uncomfortable as it may be at the beginning.
As a new faculty member who had been hired to fill a gap and develop a clinical program, I found myself being asked a few months later to take over another program on an interim basis after the departure of a colleague. My first thought was that it was a great opportunity for me because there was a clear overlap with my academic interests. My second thought was that I wished I had more experience or time to get up to speed with my first assignment. Although there were struggles to balance the time commitment needed for each program's development (in addition to my clinical research, patient duties, and teaching responsibilities), I look back on that time with appreciation for being given the opportunity in the first place. I realize now how often that dual experience enriched my personal profile as I acquired skill sets and expertise at a faster pace because I was challenged by the timing of that second assignment. It served as a good reminder that taking a risk to learn on the job can be the best path. I am reminded every day—now that I have transitioned to a research career at a biotech company—that several of those earlier assignments gave me the flexible skills needed to embark on this career path after having a fulfilling career in academics.
Conclusion
Career advice comes in many forms and from many places. It can come from a mentor, a peer, or a book. As with all things, Sandberg's advice may not resonate with you on every topic; however, we hope our vignettes provided some pearls of wisdom for career advancement and career satisfaction based on her strategies.
References
Hord, J., & ASPHO Practice Management Committee. (2011). Gender gap in physician compensation in pediatric hematology/oncology. Chicago, IL: American Society of Pediatric Hematology/Oncology.
O'Donnell, N. (Reporter), Simon, T., & Naphin, D. (Producers). (2013, March 11). 60 Minutes [Television broadcast]. New York, NY: CBS. Retrieved from www.cbsnews.com/8301-18560_162-57573475/sheryl-sandberg-pushes-women-to-lean-in.
Sandberg, S. (2013.) Lean in: Women, work, and the will to lead. New York, NY: Alfred A. Knopf.
Don't Miss Your Next Issue of Pediatric Blood & Cancer!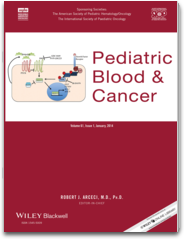 As you may have heard, beginning with next month's Pediatric Blood & Cancer, you will no longer receive a printed issue. Pediatric Blood & Cancer will be available only online. This decision reflects the trend of more scholarly journals rapidly moving to electronic-only distribution.
You may ask, "How does this benefit me?"
Pediatric Blood & Cancer will continue to offer recent basic and clinical investigations from those in the pediatric hematology/oncology field. You will be able to read the same full articles that would in your printed version. In addition, the online-only status will improve services to ASPHO members by creating new online initiatives to improve the quality of the journal's digital experience.
To make sure you never miss an issue, sign up for content alerts that will notify you of articles and issues as they are published. You will be able to customize alerts based on frequency and viewable format. Sign up for your content alerts.
---
Education and Professional Development
Register Now for ASPHO's 2014 Webinars
Pediatric Palliative Care: Breaking Bad News—Register Now
Thursday, January 30, 2014

Debbie Lafond, MS PNP-BC CPON®, Children's National Medical Center, Washington, DC
Shana Jacobs, MD, Children's National Medical Center, Washington, DC
This webinar will present a general overview of pediatric palliative care and the use of a palliative care team to assist in collaborative communication with children, adolescents, and young adults facing life-limiting cancers and blood disorders. There are numerous communication challenges, including breaking bad news and discussions of limitations of life-sustaining therapies (e.g., DNR/AND), that pediatric hematology/oncology providers face in day-to-day practice. This webinar will focus on one model of collaborative communication to identify strategies for communicating bad news, reframing goals of care while maintaining hope, and conducting family meetings to optimize collaborative communication.
Mentorship—Register Now
Tuesday, March 25, 2014
David G. Poplack, MD, Texas Children's Hospital
More information regarding the mentorship webinar will be available on the ASPHO website as it becomes available.
View Previous ASPHO Webinars
To address the need for convenient and flexible learning, ASPHO offers recordings of previous webinars for your reference.
The recordings include the complete webinar and questions and answers. You can download and view the recorded webinars at your convenience.
Recordings of "Medical Management of Vascular Anomalies" and "Autoimmune Lymphoproliferative Disorder" are now available.
Interested in Sharing Your Research Findings with Your Peers?
Submit Your Paper and Poster Abstracts for Presentation
The ASPHO Program Committee invites the submission of abstracts for papers and posters to be presented at the 27th Annual Meeting in Chicago, May 14–17, 2014.
Abstracts must be original, basic, clinical, or social science abstracts that relate to the field of pediatric hematology/oncology. Submitted abstracts should focus on a topic, such as hemostasis, thrombosis, vascular biology, case studies, red cells, hematology, leukemia, solid tumors, bone marrow transplant, or quality improvement.
Those who submit an abstract and meet eligibility requirements may submit an application for either the Young Investigator Award or the Young Investigator Travel Stipend Award.
Abstract and award submissions are due by Tuesday, January 14, 2014, at 11:59 pm PT.

---
Announcements
Call for Comments on Evaluating Hematological Disorders in the Federal Register
ASPHO has been notified that a Notice of Proposed Rulemaking (NPRM) for evaluating hematological disorders was published in the Federal Register (78 FR 69324) on November 19, 2013, and comments are being solicited regarding the proposed changes. ASPHO invites the society's members to review the changes and provide comments. The electronic version of this NPRM is available in the Federal Register. The comment period closes on Tuesday, January 21, 2014.
The proposed revisions reflect NRPM's program experience, advances in medical knowledge, and information received from medical experts and the public during several outreach policy conferences held since this body system was last comprehensively revised in 1985. Some of the changes proposed are to
revise the listings for evaluating sickle cell disease, sickle cell variants, and hemophilia so they reflect current medical knowledge and practice
revise the listings to make the adult and childhood criteria more consistent
include more types of hematological disorders under the listings by using only broad categories of hematological disorders in the proposed listings
revise the introductory text to the listings to provide more information about the medical evidence we need to document and evaluate hematological disorders, and to reflect the proposed listings
add a new listing for establishing disability in adults based on functional limitations associated with hematological disorders
add criteria for evaluating transfusion-dependent forms of hematological disorders and hematological disorders requiring bone marrow or stem cell transplantation
eliminate the current listing for chronic anemia in adults, and instead evaluate anemia that results from an underlying hematological disorder under the proposed listing for that disorder, or under the new functional-limitations listing
eliminate reference listings, which are redundant because their criteria are the same as those in other listings.
Comments may be submitted by
Internet (preferred method): Visit the Federal eRulemaking portal. In the Search Documents section, of the Web page, type "SSA-2010-0055," then select "Send a Comment or Submission." Once you submit your comment, the system will issue a tracking number to confirm your submission. You will not be able to view your comment immediately because it is posted manually. It may take up to a week to view comments.
Fax comments to 410.966.2830.
Mail comments to the Office of Regulations and Reports Clearance, Social Security Administration, 107 Altmeyer Building, 6401 Security Boulevard, Baltimore, MD 21235-6401.
When submitting comments, please state that your comments refer to Docket No. SSA-2010-0055 so they are associated with the correct regulation. Please do not submit the same comment multiple times or by more than one method. If you have any questions, please contact the Office of Disability Programs at 410.965.1020.
ASPHO Receives Grant from the St. Baldrick's Foundation
The St. Baldrick's Foundation recently announced that ASPHO is one of 39 institutions awarded funding of an infrastructure grant in pediatric oncology. Jennifer Kesselheim, MD MEd, will serve as the principle investigator on behalf of ASPHO. This grant will allow Kesselheim to build on pilot work previously funded by St. Baldrick's involving the development and widespread implementation of a curriculum to teach humanism and professionalism to physicians training to be pediatric hematologists/ oncologists.
Also funded by this grant will be a pilot study to create an effective method of determining the optimal size of the pediatric hematology/oncology workforce. The survey aims to determine how many pediatric hematologists/oncologists we should be training to meet the clinical demands of the field. This project will be led by Patrick Leavey, MD.
Both projects are under the auspices of the ASPHO Training Committee. ASPHO is grateful for the opportunity to advance these important initiatives, made possible by the generous support of St. Baldrick's Foundation.
Nominations for Membership in ABP Subboard of Pediatric Hematology/Oncology
The American Board of Pediatrics (ABP) has asked both ASPHO and the American Academy of Pediatrics (AAP) to provide names of individuals for potential membership on the Subboard of Pediatric Hematology/Oncology. ASPHO is collecting names of interested individuals as part of compiling a joint list with AAP to recommend for ABP's consideration. ABP subboards have played a major role in the evolution of the subspecialties, particularly regarding training requirements and scholarly accomplishment, and, more recently, the development of maintenance of certification.
The main subboard responsibility is composition, review, and approval of certifying and recertifying examination questions. Those appointed must be available to meet each year in person for 2–4 days and commit to a six year term. Current certification in the subspecialty by the ABP is required to be eligible to serve. Only one person per institution may serve on a particular subboard at a time.
Interested individuals are encouraged to speak directly with their division chiefs about applying to be nominated for the role.
IOM Workshop on Adolescents and Young Adults with Cancer
Each year, nearly 70,000 adolescents and young adults (AYAs) are diagnosed with cancer, according to the Institute of Medicine (IOM). The IOM's National Cancer Policy Forum held a workshop, "Identifying and Addressing the Needs of Adolescents and Young Adults with Cancer," in July to discuss the gaps and challenges in caring for AYA cancer patients and potential strategies and actions to improve the quality of their care. The workshop featured discussion panels and presentations from clinicians, researchers, AYA cancer survivors, and health advocates.
The workshop summary full report is now available. Click here to access the full report.