International Travel Award
Funded by the Enriching the Future program
Nominations for the 2018 award will open in the fall.
The International Travel Award stipends have been established to provide funding for deserving pediatric hematology/oncology specialists from low- to lower middle-income countries to attend the 2017 ASPHO Annual Meeting for the purpose of benefiting from the meeting's education and networking opportunities. The award aims to improve patient care in countries of greatest need.
Qualifications
Currently a pediatric hematologist/oncologist from a low- to lower middle- income country
Submission of an abstract to the 2017 ASPHO Call for Papers and Posters
Membership to ASPHO not required
The following documents will be required when completing the application
Curriculum Vitae, not to exceed 20 pages
Letter of support from a supervisor (such as a training program director, program chair, or hospital CEO) or mentor, attesting to the applicant's status.
Personal Statement: A letter from the applicant addressing his/her qualifications, career goals and a statement describing how participation in the ASPHO meeting will benefit his/her career or knowledge base and how it will improve patient care.
Letter of support from institutional leadership attesting to the institution's support of the applicant's continued professional development.
2017 International Travel Award Winners

Melanie Victoria G. Dar, MD
Philippine Children's Medical Center
Baguio, Philippines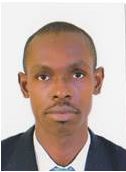 Yao Atteby Jean-Jacques, MD
Mother and Children Department of Medical Science
Abidjan, Côte d'Ivoire
Past Recipients
2016 Dr. Shakilu Jumanne Kayungo, Muhimbili Universtity of Health and Allied Sciences, Dar es Salaam, Tanzania
2016 Dr. Saroj Prasad Panda, Tata Memorial Hospital, Mumbai, India
2015 Dr. Khushnuma Mullanfiroze
2015 Dr. Fousseyni Traor