April 2014
In This Issue
President's Message
Q&A with President Ritchey
A. Kim Ritchey, MD
ASPHO is rolling out the new campaign Enriching the Future. Can you briefly explain what the program is and how it was established?
ASPHO is a great organization that has matured with increasing membership, outstanding educational offerings at our annual meetings and throughout the year, and an exciting plan to extend our reach internationally. We have incredible energy from the many volunteers who drive this society. The only constraint on the development of new programs that would enrich the professional lives of our members is financial. Although our society certainly is fiscally sound, we are not a wealthy group. There is no budget to develop new and exciting programs for our members. The ASPHO Enriching the Future Campaign was established to overcome the financial limitations we face. The goal of the campaign is to solicit support to allow us to develop innovative programs that will move us to the next level.
Bill Woods, MD, former ASPHO president, was asked to lead the campaign committee. With his leadership, we have already gotten off to a great start. A 2-year goal to raise $150,000 has been established. We started with a silent campaign to generate support from current and past leaders of the society and in our field. The silent phase was just concluded, and I am happy to report that it was extremely successful, with 100% support from the board and past presidents and almost a third of our goal already reached.
Why did the board feel it was necessary to create the campaign?
The board recognized the need for additional sources of money to create new programming and ultimately achieve our strategic goals. Although our society has almost always met its budget and has sufficient strategic reserves to carry us through a potential fiscal crisis, we do not have sufficient funds to create new programs. With the campaign, we hope to generate support not only from our members but also from industry and the public to develop value-added programs for our members.
What do you and the board hope to accomplish with this program? Who will benefit from the campaign?
Our society has consistently provided excellent educational opportunities for our members. We hope that the campaign will allow us to build on our strengths and support our members' professional and career advancement. The focus will be on education for the benefit of individual members as well as the entire membership. We have developed three priorities for the campaign:
Clinician Educator Awards. These awards will be awarded to individuals to fund scholarly curriculum projects, research, and advanced training for clinician educators.
Visiting Professorships. The goal of this award is to provide the opportunity for pediatric hematology/oncology programs to bring prominent physicians in our field to their institutions to share expertise and guidance.
Travel Awards. We hope to provide the opportunity for early career members as well as individuals from developing countries to attend our annual meetings and gain advanced knowledge, invaluable networking opportunities, and a chance to connect with prospective mentors.
We hope that these initial priorities will only be the beginning of many initiatives in the future to enrich our members' professional lives.
This will be your final President's Message for ASPHO E-news. Is there anything you would like to say about your term as president or to the membership?
I feel a real kinship with all of the members of our society. We all decided to join this profession because we wanted to make a difference in the lives of children with cancer and blood diseases. I am continually impressed by the excitement of our new members and the ongoing devotion of our most senior members. I don't think there is a group of individuals that works harder than we do, and it hasn't always been easy. In some ways, ASPHO has provided a unique respite from the difficulties of our daily lives and an opportunity to renew old friendships, make new ones, refresh, and recharge. I have personally and professionally benefited from my longstanding relationship with ASPHO. During my term as president, I have worked to keep the society healthy and allow it to grow. Although I hope I have been a positive force on this journey, I know it is the many volunteers and the wonderful staff at ASPHO who really drive this organization. So, my final words are "thank you."
---
Membership News
Participate in ASPHO's Enriching the Future Campaign
Help Meet Emerging Needs in Education
The focus of ASPHO's Enriching the Future Campaign is to develop new awards and funding to support members' professional success and to grant new training and collaboration opportunities to members' institutions. In response to a recent survey, members indicated the need for professional development programs that equip pediatric hematologists/oncologists to meet today's professional challenges. Supported by your donations, the Society will develop responsive and creative programs to directly benefit both individuals and pediatric hematology/oncology programs.
The inaugural campaign will fund new clinician educator awards, travel grants, and visiting professorships.
ASPHO has already raised 30% of the $150,000 goal for the Enriching the Future campaign through support from society leaders during the campaign's silent phase, a period of internal planning under the leadership of the Enriching the Future Campaign Committee, chaired by William Woods, MD.
Learn more about the campaign and how you can give today to enrich the future of pediatric hematology/oncology.
AAP and ASPHO: A Match Made for Kids!
Brigitta U. Mueller, MD MHCM FAAP
As a long-time member of both ASPHO and the American Academy of Pediatrics (AAP), I am very happy to see that these two organizations have aligned their goals to best serve the kids we all care about!
ASPHO and AAP have different strengths that complement each other beautifully. For example, AAP has a large membership, which gives it a credible and recognizable voice in Washington, DC. It also provides a multitude of resources—such as tools for professional advancement, including maintenance of certification, and administrative tasks, such as for coding and billing—as well as access to many educational resources, webinars, and the official journal of the AAP, Pediatrics. The annual meetings of the AAP provide an opportunity to remain connected with our pediatric colleagues and keep them informed about important changes in our area of hematology/oncology.
ASPHO is the official voice of our subspecialty and represents us and our issues to the larger community, including politicians, insurers, and other stakeholders. We all appreciate the wonderful educational opportunities offered through the annual meetings, board review courses, and newsletters. And because the majority of pediatric hematologists/oncologists belong to ASPHO, we also can advocate for our workforce, including taking a proactive role in planning for its future needs.
The areas wherein the AAP and ASPHO overlap are the most exciting. AAP offers opportunities to participate in committees such as the Committee on Drugs (important in regard to drug shortages), the Council on Quality and Patients Safety, the Section on International Child Health, and our own section, the Section on Hematology/Oncology.
In short, the alliance between AAP and ASPHO merges the best of two worlds, and our participation in both broadens our influence and, in the end, benefits our patients!
This advocacy work is funded substantially by increasing membership among pediatric hematologists/oncologists in the AAP. We count on you to help us advance this important work. Join AAP or renew by calling 800.433.9016 x5897 with code N-ASPHO to take advantage of a special offer.
Announcing ASPHO's New Global Pediatric Hematology/Oncology Special Interest Group
The mission of the ASPHO Global Pediatric Hematology/Oncology Special Interest Group (SIG) is to improve the diagnosis, care, and outcomes for children across the world with hematologic and oncologic diseases through the development of training partnerships and collaborative research.
Goals
Collaborate with international partners to develop training modules for pediatric hematology and oncology
Encourage and assist ASPHO members, particularly during fellowship, to participate in global pediatric hematology and oncology training and research programs
Identify international partners from developing countries and to engage these partners within this ASPHO SIG, encouraging participation through the online member community and at the annual meeting
Assist in the development and implementation of clinically relevant global hematologic and oncologic issues, with a focus on high-priority and practical research questions
Provide a platform for training North American trainees/physicians in global hematology/oncology
To join this new SIG, subscribe to their discussion group in the ASPHO member community. Please contact This e-mail address is being protected from spambots. You need JavaScript enabled to view it in the ASPHO office with any questions.
Now Available—Pediatric Blood & Cancer iPad® App!
Pediatric Blood & Cancer recently released the Pediatric Blood & Cancer iPad® app. The app makes it even easier than before to stay up to date with developments in your profession.
Features include
dynamic figures, tables, and references
early view articles as they publish
the option to browse content before downloading an issue
article sharing via e-mail and social media
access to your institutional or personal subscription.
As an ASPHO member, you will have full access to the free app with your current Wiley Online Library account information. Learn how to access your account.
Don't Forget to Sign Up for Free E-Mail Content Alerts
The content alerts will notify you of articles or issues as they are published, saving you valuable research time. Customizable alerts are delivered straight to your inbox in the frequency and format you prefer. Be the first to know when essential research is published by signing up for content alerts today!
Finance Committee Seeks At-Large Member
The Finance Committee of ASPHO, chaired by treasurer, Ellis Neufeld, MD PhD, advises the board of trustees and helps guide society policies on matters pertaining to financial health, plans for saving surplus funds, and the use of reserve funds. Currently, the committee charges are to
institute policies and strategies to improve the society's financial strength
develop a plan and strategies to build reserves
develop a policy and process for the board to use when evaluating the costs and benefits, risks, and returns on investment for new project funding requests.
The membership of the committee includes the officers of ASPHO and an at-large member drawn from the society's ranks. The Finance Committee meets two to three times per year by conference call, and considers issues by e-mail as they arise. At this time, we are seeking volunteer applications for the member-at-large position. The appointment will be for a 3-year term, beginning immediately upon appointment and concluding at the 2017 annual meeting.
Interested individuals should send a statement of interest and a brief summary of relevant experience to This e-mail address is being protected from spambots. You need JavaScript enabled to view it , ASPHO Operations Manager.
Questions can be directed to This e-mail address is being protected from spambots. You need JavaScript enabled to view it (treasurer) or This e-mail address is being protected from spambots. You need JavaScript enabled to view it (president-elect).
---
Education and Professional Development
Training Program Directors' Workshop
The 27th Annual Meeting gives program directors an opportunity to meet for a broad review on entrustable professional activities (EPAs) and the Next Accreditation System (NAS).
Wednesday, May 14
8:30 am–Noon
Patrick Leavey, MD; Mark P. Atlas, MD; Rima F. Jubran, MD MPH; Jennifer C. Kesselheim, MD MEd
The Training Program Directors' Milestone, Competency, and EPA Workshop is open to fellowship program directors and all attendees looking for a broad review of EPAs, including those specifically for pediatric hematology/oncology, the NAS, evaluations, mapping, and curriculum planning.
This workshop will help you implement the NAS without too much stress! Additional meeting highlights include more than 300 posters, 11 symposia, 12 workshops, and 5 concurrent platform sessions. Advance registration is required.

Additional Learning Opportunities at This Year's Annual Meeting
Register for ASPHO's annual meeting and take advantage of the opportunity to attend three independently sponsored corporate symposia offered in conjunction with the conference. These sessions are open to attendees at no additional charge.
Wednesday, May 14
Noon
Corporate Forum Lunch Symposium
Iron Overload in Hemoglobinopathies and Beyond
Speakers: Thomas D. Coates, MD; Vasilios Berdoukas, MBBS FRACP; Arch G. Mainous III, PhD
This symposium is supported by an educational grant from ApoPharma, Inc.
Wednesday, May 14
7:45 pm
Corporate Forum Dinner Symposium
Building on Asparaginase Therapy to Improve Outcomes in Acute Lymphoblastic Leukemia
Speakers: Ching-Hon Pui, MD (Chair); Carmelo Rizzari, MD; Stephen E. Sallan, MD; James Whitlock, MD
This symposium is supported by an educational grant from Jazz Pharmaceuticals.
Thursday, May 15
12:15 pm
Non-CME Luncheon Session
Proton Therapy and Pediatrics: Opportunities and Obligations
Speaker: Christine Hill-Kayser, MD
This symposium is supported by the Children's Hospital of Philadelphia.
Thursday, May 15
7:30 pm
Corporate Forum Dinner Symposium
A Clinical Case Debate Forum: Factor-Deficient Children with Intracranial Hemorrhage—Identification, Treatment, Management
Speakers: Amy Shapiro, MD (Chair); Charles Naker, MD; Michael Tarantino, MD
This symposium is supported by an educational grant from Novo Nordisk.
Click here for additional information regarding corporate forum symposia.
Earn 10 MOC Part 2 Points
ASPHO will again present an opportunity for attendees to earn Part 2 points toward Maintenance of Certification (MOC) by offering an American Board of Pediatrics (ABP) Lifelong Learning and Self-Assessment Module.
Saturday, May 17
7–9 am
(L05) Maintenance of Certification (MOC) Learning Session
The MOC Learning Session will feature an ABP Lifelong Learning and Self-Assessment Module. This session is intended for those who are enrolled in the MOC process and would like to earn MOC activity points. Learning sessions will be conducted in an interactive group setting and led by authors and experts in the field of pediatric hematology/oncology.
The 2-hour session will cover the multiple-choice questions in the 2014 Pediatric Hematology-Oncology Self-Assessment. Topics will include haplo-identical bone marrow transplant for sickle cell disease, hemophilia inhibitor formation, bortezomib in acute lymphoblastic leukemia, observation in low-risk neuroblastoma, immunotherapy for aplastic anemia, medulloblastoma subgroups, hydroxyurea and stroke prevention in sickle cell disease, and chemotherapy for Ewing's sarcoma.
At the completion of this session, those enrolled in the ABP MOC program will be able to submit their answers to ABP to receive up to 10 MOC Part 2 points and 3 AMA PRA Category 1 Credits™.
Advance registration is required. The registration fee is $50 and includes breakfast.
Bring Your Running Shoes to Chicago
Are you registered for ASPHO's 5K run/walk?
ASPHO will hold its first 5K run/walk during the 27th Annual Meeting on Thursday, May 15. The run/walk will be held at Arvey Field in Grant Park at 6:30 am.
There is no better way to explore the beautiful Chicago lakefront than with a running buddy. Invite your friends, colleagues, or family members to come run with you on May 15—they can be your motivation to get to the finish line and help you discover just how fast you can run.
Registration is $25 ($35 onsite), participants will receive a T-shirt.
Register online or by calling ASPHO Member Services at 847.375.4816.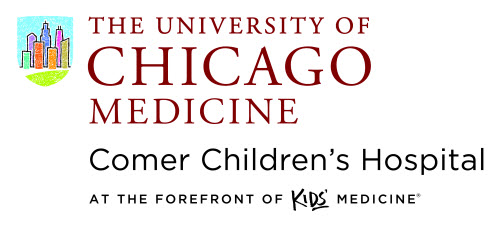 This event is sponsored by The University of Chicago Medicine, Comer Childrens Hospital.
Meeting Attendees: Preorder the Annual Meeting DVD for Only $50!
All sessions from the 27th Annual Meeting will be recorded and available on DVD for purchase.
The DVD includes
45 hours of synchronized audio recordings and slides
five platform sessions
11 symposia
12 workshops.
This special offer is only for meeting attendees. Add the DVD to your registration order to receive this special pricing.
Following the annual meeting, DVDs will be available for purchase on the ASPHO website for $99. Preorder your DVD now to save $49!
Annual Meeting—Call for Unique Cases
Palliative Care Complicated Cases
The Palliative Care special interest group (SIG) will be hosting the panel Complicated Cases in Pediatric Hematology/Oncology Palliative Care at the ASPHO Annual Meeting on Saturday, May 17, at 8 am.
The panel will include pediatric oncologists with specific palliative care expertise and a pediatric pain specialist. The Palliative Care SIG is collecting challenging cases related to palliative care (e.g., acute pain management, symptom management, chronic pain, communication issues, family discord). If you have had an experience with a pediatric oncology patient that might be a good case for discussion, please e-mail This e-mail address is being protected from spambots. You need JavaScript enabled to view it , Palliative Care SIG chair.
Call for Challenging Cases in Sickle Cell Neuroradiology
Despite chronic transfusions, 40% of patients with sickle cell anemia will have progressive neurologic damage and vascular injury. Evidence is lacking regarding the best management of this progressive neurologic damage, and management decisions often are based on the experience and expertise of multiple specialists, including neurologists, neuroradiologists, and neurosurgeons, in conjunction with hematologists.
A multidisciplinary team including a pediatric neurologist, neurosurgeon, neuroradiologist, and hematologist will discuss challenging cases and provide management recommendations for commonly encountered neurovascular diseases seen in pediatric sickle cell patients at the annual meeting in Chicago.
The symposium Sickle Cell Disease―Saving the Brain and Treating the Pain will be Wednesday, May 14, at 5:45 pm.
If you have any challenging cases, please submit them to This e-mail address is being protected from spambots. You need JavaScript enabled to view it , session moderator.
Access ASPHO Webinar Recordings
Although the 2013–2014 webinar series has ended, you can now access the webinar recordings. Each recording includes the complete webinar with a question-and-answer session. Download and view the recordings at your convenience.
The following recorded webinars are now available:
Remember that ASPHO's webinars are offered at no charge.
ASPHO's webinar series will return in the fall. Visit www.aspho.org/webinar for the latest information.
---
Announcements
Study Seeking Data from Oncologists
The Pediatric Inflammatory Bowel Disease Working Group of the European Society of Pediatric Gastroenterology, Hepatology, and Nutrition is working on identifying patients with inflammatory bowel diseases (e.g., Crohn's disease or ulcerative colitis) who have been diagnosed with or who passed away as a result of any form of cancer since July 2013.
Pediatric gastroenterologists and oncologists are encouraged to contribute data for this study. All data are anonymous and physicians will receive a minimal stipend for the time to collect data. Each contributor will receive €100 (approximately $137.07) to cover the expenses involved in collecting the data.
The following are criteria for inclusion:
A diagnosis of inflammatory bowel disease before the age of 19 years
A malignancy diagnosis before the age of 26 years
Death before the age of 26 years.
Information is being collected from more than 15 countries in Europe and North America.
To partake in this study, contact This e-mail address is being protected from spambots. You need JavaScript enabled to view it , pediatric gastroenterologist, at Erasmus MC-Sophia Children's Hospital, for a data submission form.
PBTF and Siemens Partner to Supply Hearing Aids
The Pediatric Brain Tumor Foundation (PBTF) has partnered with Siemens Hearing Instruments, Inc., to allocate hearing aids and audiology services to patients with brain tumors and other forms of childhood cancer.
Siemens has committed $1 million to the program. The program will benefit patients who have permanent hearing loss as a result of cancer treatment (ototoxicity). PBTF and CancerCare, the leading national nonprofit organization providing free support services to anyone affected by cancer, will distribute hearing aids through a network of hospitals, including Children's National Health System and the University of Texas MD Anderson Cancer Center.
Siemens also is providing onsite audiology support through its educational team as well as a dedicated customer service and technical support line for participating hospitals.
Childhood Cancer Action Days: June 23–24, 2014
ASPHO is proud to be a member of the Alliance for Childhood Cancer. This alliance of more than 20 professional medical and scientific organizations and national patient advocacy groups was established in 2001 to advocate on behalf of children with cancer. Its mission is to support research and policy relating to all aspects of childhood cancer, ranging from basic science research to survivorship. The professional cochair of the Alliance is Amy Billett, ASPHO's vice-president elect.
The Alliance supports a yearly Childhood Cancer Action Day, during which patients, families, and healthcare professionals go to Capitol Hill to ask Congress to support children with cancer. The 2-day event (June 23–24) includes issues and advocacy training and prearranged Capitol Hill visits with Congressional representatives and staff. For more information about the Alliance or this event, or to sign up, visit www.allianceforchildhoodcancer.org.