Practice and Quality
Access valuable resources for your practice
ASPHO is dedicated to providing members with valuable resources and tools to support high-quality care in an efficient and evidence-based manner. The resources below are presented to assist your efforts.
Choosing Wisely
®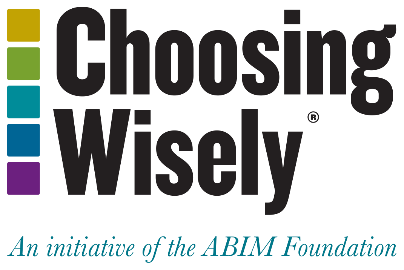 Choosing Wisely® is an initiative of the American Board of Internal Medicine Foundation to help providers and patients engage in conversations about the overuse of tests and procedures, and support efforts to help patients make choose effective care choices.
The American Society of Hematology (ASH) and the American Society of Pediatric Hematology/Oncology (ASPHO) have partnered to produce five impactful, evidence-based recommendations focused on pediatric hematology.
Position Paper
The Society, in collaboration with Association of Pediatric Hematology/Oncology Nurses (APHON), in 2022 updated APHON and ASPHO Position Paper on the Transition of Patients with Sickle Cell Disease from Pediatric to Adult Health Care. Transition in health care involves the process of changing from a pediatric-focused to an adult-focused model of care, whether with or without transfer of the patient from a pediatric care provider to an adult care provider, and this is especially important for patients who have sickle cell disease (SCD).
Access the Paper
Quality Care Resources
The ASPHO Practice Committee's charge has been expanded to provide valuable information and resources to facilitate the effective and efficient care of patients. This section provides relevant information about the diagnosis and management of common pediatric hematology and oncology conditions. It includes published and nationally accepted guidelines from expert panels and organizations. We prioritized resources that are accessible online for low or no cost and are not specific to particular institutions. These materials were chosen because they describe the most common diagnoses and/or clinical situations for which established peer-reviewed guidelines or standards of care exist.
The committee will continue to update and add to this list as new guidelines and standards of care that influence our clinical practice become available.
Bleeding Disorders
Hemoglobinopathies
Oncology
**Referenced with permission from the NCCN Clinical Practice Guidelines in Oncology (NCCN Guidelines®).© National Comprehensive Cancer Network, Inc. 2020. All rights reserved. To view the most recent and complete version of the guideline, go online to NCCN.org.
Supportive Care
Transplant
Endorsements
Endorsement Process
From time to time, ASPHO is asked to review and endorse materials developed by other organizations. Such materials are first screened for eligibility and then an ad hoc review panel is appointed to conduct an expert review with recommendations for board action.
In the case of policies of the American Academy of Pediatrics, or those submitted to the AAP for review, a joint ASPHO-AAP subject matter expert review process is in place which provides consolidated recommendations on behalf of both organizations. These documents provide guidance to pediatric hematology/oncology professionals in caring for their patients.
Recent ASPHO endorsements include:
ICTMG's International Guidelines Regarding the Role of IVIG in the Management of RH- and ABO-Mediated Haemolytic Disease of the Newborn
Second International Guidelines for the Diagnosis and Management of Hereditary Hemorrhagic Telangiectasia (HHT)
How to Access ASPHO's Endorsements
Full access to all of ASPHO's endorsements requires an active membership. If you're not a member of ASPHO, learn more about benefits of membership in ASPHO.