Practice and Quality
Access valuable resources for your practice
ASPHO is dedicated to providing members with valuable resources and tools to support high-quality care in an efficient and evidence-based manner. The resources below are presented to assist your efforts.
Choosing Wisely
®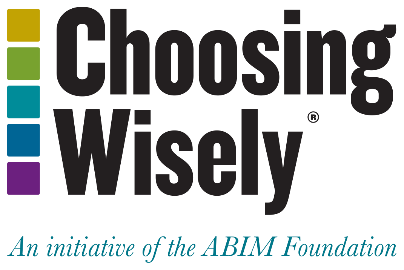 Choosing Wisely® is an initiative of the American Board of Internal Medicine Foundation to help providers and patients engage in conversations about the overuse of tests and procedures, and support efforts to help patients make choose effective care choices.
The American Society of Hematology (ASH) and the American Society of Pediatric Hematology/Oncology (ASPHO) have partnered to produce five impactful, evidence-based recommendations focused on pediatric hematology.
Quality Resources
The ASPHO Practice Committee's charge has been expanded to provide valuable information and resources to facilitate the effective and efficient care of patients. The following resources help connect Pediatric Hematology/Oncology professionals to available quality-based resources to assist in optimal care of their patients.
Endorsements
Endorsement Process
From time to time, ASPHO is asked to review and endorse materials developed by other organizations. Such materials are first screened for eligibility and then an ad hoc review panel is appointed to conduct an expert review with recommendations for board action.
In the case of policies of the American Academy of Pediatrics, or those submitted to the AAP for review, a joint ASPHO-AAP subject matter expert review process is in place which provides consolidated recommendations on behalf of both organizations. These documents provide guidance to pediatric hematology/oncology professionals in caring for their patients.
Recent ASPHO endorsements include:
American Society of Hematology 2018 Guidelines for Management of Venous Thromboembolism: Treatment of Pediatric Venous Thromboembolism
Mattie Miracle Cancer Foundation: Standards for the Psychological Care of Children with Cancer and their Families
The American Association of Ophthalmic Oncologists and Pathologists (AAOOP) Consensus Report on Screening Children at Risk for Retinoblastoma
How to Access ASPHO's Endorsements
Full access to all of ASPHO's endorsements requires an active membership. If you're not a member of ASPHO, learn more about benefits of membership in ASPHO.