October 2018
President's Messsage
Meeting Our Strategic Plan Through External Relations and Collaborations
Patrick Leavey, MD
By collaborating with other organizations, ASPHO's voice and impact are amplified.
As I prepare these remarks, I sit at Camp John Marc in Morgan, TX, with the oncology teen campers on their weekend retreat. Last night, a 13-year-old shared his medical experiences with me, and my sense of our privilege was again rekindled. In her book Slow Medicine, Victoria Sweet talks about perspective and pace. Volunteering at oncology teen camp offers me the opportunity to see the importance of both, to see strength in our patients, and to reflect on our task at hand!
ASPHO's opportunity to interact and connect with peer organizations provides part of our contribution to the task at hand—to help you improve the health and well-being of children, adolescents, and young adults with blood disorders and cancers. The following are a few recent additions to a portfolio of our interactions with other societies.
ASPHO and the American Society of Hematology (ASH) have agreed to collaborate on the Choosing Wisely project. Choosing Wisely is an initiative of the American Board of Internal Medicine (ABIM) Foundation to engage providers and patients in conversations about the overuse of tests and procedures. Individual lists provide tools and empower patients to ask questions about tests and procedures that might be best for them. The anticipated completion of a pediatric hematology list is the end of Q2 2019.
ASPHO and the American Society of Clinical Oncology (ASCO) have established an expert panel to create pediatric oncology quality measures. This panel will develop and disseminate measures that may be used by institutions to enhance their work in quality and safety. ASPHO members in this panel include Amy Billett (Dana-Farber/Boston Children's Cancer and Blood Disorders Center), Christopher Dandoy (Cincinnati Children's Medical Center), Michael Link (Stanford University) and Amir Mian (Arkansas Children's Hospital).
ASPHO and the Sickle Cell Disease Coalition (SCDC) again promoted Sickle Cell Disease Awareness Month in September 2018. ASPHO along with many others knows the importance of raising awareness and finding a cure for Sickle Cell Disease. Appreciation goes to Robert (Shep) Nickel (Children's National Health System and ASPHO liaison to SCDC), and the entire ASPHO Advocacy Committee for their continued efforts to keep this an important focus for our organization.
ASPHO and the American Academy of Pediatrics' Section on Hematology/Oncology (AAP SOHO) continue to review and recommend policies, guidelines, and other documents. Recently, this included an endorsement for a clinical report on Treatment of Iron Deficiency Anemia in Infants, Children and Adolescents. Appreciation goes to Eric Werner (Children's Hospital of the King's Daughters) and all of ASPHO's liaison members to the review group. I will continue to highlight the work of this group in these periodicals.
ASPHO's continued attention to external relations and peer collaboration provides value to you—our members—and strengthens our Society.
Special Feature
This section of eNews features member-authored opinion pieces on broad issues in pediatric hematology/oncology that are of interest to ASPHO's diverse membership. Please contact This email address is being protected from spambots. You need JavaScript enabled to view it. if you are interested in contributing an article.
Navigating From Handouts, Pamphlets and Posters To Hashtags, Likes and Re-Tweets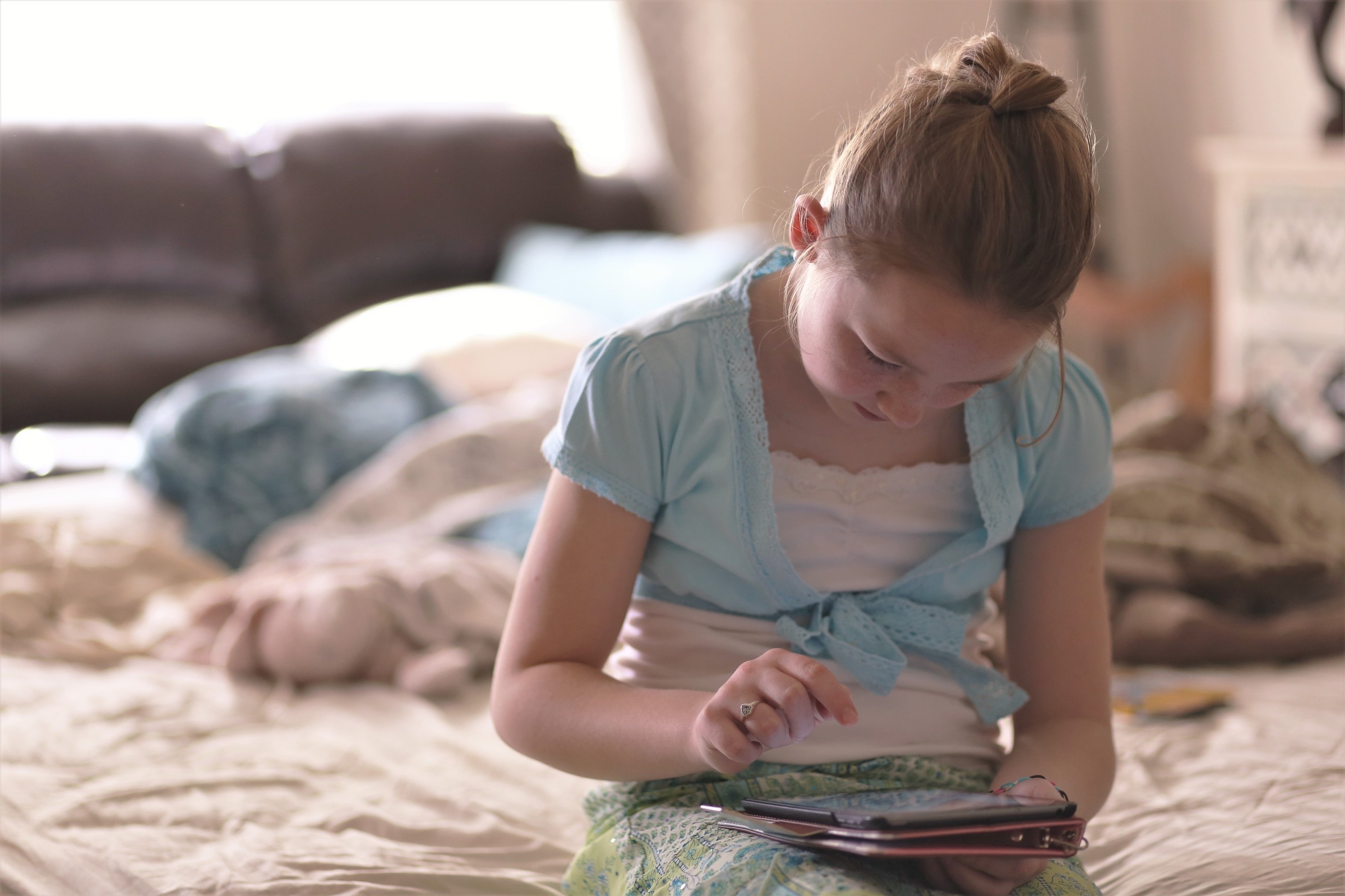 "No vaccines for us today—not with all that autism stuff," I hear from a mother in sickle cell clinic a few weeks ago. Many of you have this conversation every single day. This is despite 20 years having passed since Andrew Wakefield's, now retracted, findings were published, proposing that vaccines and autism have an association. Coincidentally, the report of these false findings overlapped with the rapid proliferation of the Internet. Discussions were rampant in chat rooms, and websites broadcasting his fictional narrative were effortlessly discoverable using search engines. Dialogues were occurring amply about this imperative topic without any representation from the medical community. While the message from the medical community was clear and direct—that there is no link from vaccines to autism—we missed our opportunity to connect with an evolving American public. The country was turning a new page on how it received information—not in a doctor's office once a year, but on a screen of their choice every single hour of every single day. The problem reached exponential levels with the creation of networks like Facebook and Twitter that allowed individuals to drastically broaden their reach; I propose that this is both the problem and the solution. The proposition is that health care providers to children with blood disorders and cancer must re-think our stance on social media and the role it can play in your career.
The generation we serve on a daily basis in pediatric medicine has unique needs. The modern child—and parent—are persistently immersed in data from their phones or computers—bells, whistles, rings, and buzzes. This is why it is more important than ever for us to engage with our patients in a medium that they are comfortable navigating. We have a responsibility to provide them with accurate and important information. I often use social media, like Twitter, to share articles and practice guidelines that guide my decision making in clinic. I remind sickle cell patients to stop for a glass of water, or remember their hydroxyurea. This online aspect of the patient-physician relationship can no longer be ignored.
Further, the connections I have made with my contemporaries and key opinion leaders through social media have helped me in numerous ways. I have used social media to share pictures of fascinating blood smears or laboratory values to get novel viewpoints from colleagues. Timely alerts on recently published literature or upcoming grant or conference submission deadlines have been a welcome and beneficial addition to my own 'screen-time'. Discussing hot topics at national conferences using social media allows you to have an inspiring conversation with fellow attendees and have your patients follow along.
Getting active online comes with its share of responsibility because once your words are online, they are forever. Tread through the social media arena as you do in clinic and the hospital—cautious and precise with the words you use. Consider that trainees, contemporaries, and, most crucially, patients are watching. If you have a provocative opinion that diverges from the standard of care but you feel strongly about — voice it. However, the derivative of this is that you are open to appraisal and on-going conversation. Ultimately, this is immediate peer-review that challenges you to be innovative in your thinking! I recognize the hesitation that many of my colleagues feel about entering the social media arena, for a variety of reasons, and I like to remind them of their responsibility to disseminate accurate information to the public. Maybe this effort will not be sufficient to drive patients to make the correct choices—but at least you are at the table and part of the conversation.
Ahmar U. Zaidi, MD
Clinical Assistant Professor
Wayne State University
Detroit, MI
Copyright © 2018 by the American Society of Pediatric Hematology/Oncology. All rights reserved. The views and opinions expressed in the Special Feature articles are those of the author alone and do not imply an opinion on the part of ASPHO, its Board of Trustees or staff. The information in this newsletter is intended to provide readers with resources and information that they may find useful and of interest and is only current as of the publication date. ASPHO is not liable to any party as a result of their reliance on the information, recommendations, services, or resources discussed or made available through this newsletter.
Society News
2019 Review Course Registration Opens Soon
Registration opens soon for the 2019 ASPHO Review Course being held January 31-February 2, 2019, at the Omni Mandalay Hotel in Irving, TX.
The Review Course is designed for physicians planning to take the American Board of Pediatrics (ABP) examination for initial certification in pediatric hematology/oncology and fellows in training and practitioners who wish to review the established standards of care in pediatric hematology/oncology.
Offered every 2 years, the live course offers access to expert faculty, lectures that follow the new ABP content outline, a comprehensive electronic syllabus, and practice questions in electronic pdf format, and morphology slides in print format. Exclusive optional materials and savings are available to course attendees.
Call for Board and Nominations Committee Nominations is Now Open
The ASPHO Nominating Committee is soliciting nominations for candidates for two Board of Trustees-at-Large and two Nominating Committee members. Members are encouraged to nominate regular or international members who are in good standing and who can help lead ASPHO into the future based on the society's strategic plan and commitment to diversity The elected candidates will take office at the close of the 2019 Conference in New Orleans, LA. The nomination deadline is November 2. Learn more and nominate someone today!
Register for an ASPHO Webinar
The dates are set for the 2018-2019 Webinar Series!
The first webinar, Laboratory Evaluation of Primary Immunodeficiencies and Immune Dysregulation Syndromes, will be held on Wednesday, December 12, 2018, at 3 pm CT. Register today!
Webinar details:
Many new monogenetic immune defects are marked by autoimmunity, lymphoproliferation, and hyperinflammation rather than infectious complications. Hematology oncology physicians might be among the first to evaluate these patients. Practicing pediatric hematology-oncology physicians and trainees must have a greater foundation of knowledge regarding the laboratory evaluation of these unique and often complex patients. This webinar focuses on the best practices in laboratory evaluation of these immunological disorders, which is vital to ensure timely diagnosis and treatment for these patients and their families.
We will look at mechanisms related to acute lymphocytic leukemia (ALL) treatment that increase risk factors during treatment and subsequently lead to long-term risk of cardiovascular disease, obesity and insulin resistance. We will discuss interventions that can alter the metabolic pathways to cardiometabolic disease.
Learning Objectives:
Describe the multifactorial physiologic mechanisms for obesity and cardiometabolic disease and discuss potential prevention strategies for pediatric ALL patients.
Study the impact of obesity on childhood ALL survivors and long-term health-related outcomes into their adult years.
Moderators:
David Buchbinder, MD MS
Children's Hospital of Orange County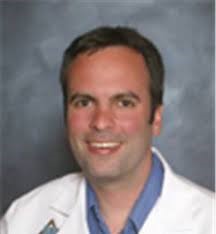 Shanmuganathan Chandrakasan, MD MBBS
Children's Healthcare of Atlanta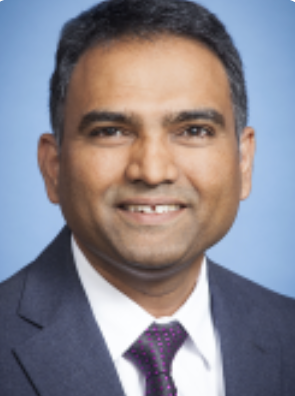 Speaker:
Roshini Abraham, PhD
Nationwide Children's Hospital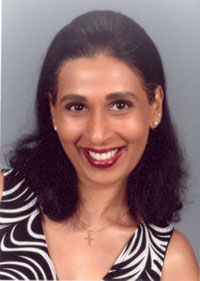 Mark your calendars for upcoming webinars:
Wednesday, January 23 at 3 pm CT: Addressing Sexual Health in Adolescent and Young Adult Patients with Cancer and Blood Disorders
Wednesday, February 27 at 3 pm CT: Direct Oral Anticoagulants (DOACs): What The Pediatric Hematologist/Oncologist Needs To Know
Wednesday, March 27 at 3 pm CT: Supportive Care for Our Patients with Vascular Anomalies and Associated Syndromes
Thursday, April 11 at 1 pm CT: Rhabdomyosarcoma Update
Webinars are free!
ASPHO/COG Session Evaluation
Did you attend the ASPHO/COG CME Symposium: Recent Advances in the Understanding and Treatment of Pediatric CNS Malignancies?
Complete your evaluation to receive continuing medical education credit for the symposium held on Thursday, October 4. Certificates will be distributed weekly via email.
Membership Bulletin
Diversity Corner
Workforce Diversity: Efforts towards Better Patient Inclusion and Shared Decision Making in Pediatric Hematology Oncology
As a workforce, clinicians in pediatric hematology oncology (PHO) care for diverse patient populations—patients of different age groups and families of diverse socio-economic, religious faiths and ethnic backgrounds. Diversity in pediatric hematology oncology populations is inherent, with certain populations being affected by specific pathologies (e.g. hemoglobinopathies) and typical inheritance patterns. We need to continually expand our competence for serving our diverse patient population, while larger steps are taken towards increasing the representation of various underrepresented minority hematologist-oncologists in our specialty.
Good communication and strong patient-physician relationships have a large bearing on patient satisfaction. Being mindful of how cultural factors influence our patients' health behaviors, beliefs and responses to medical issues, can help us establish open and effective communication channels. Involving patients and families in medical decision-making has been shown to improve patient satisfaction and can potentially reduce care costs1,2. There has been a movement towards shared decision-making (SDM) in oncology recently3, but the application in pediatrics is challenging due to factors, e.g. patient age variations4. Nonetheless, there is evidence of need for applications of SDM in PHO, with respect to decisions like fertility preservation.5,6
With decisions around life altering scenarios, it is imperative to involve patients' and family perspectives, such as questions around end of life care decisions, addressing limb salvage or choosing transplantation. Beyond cancer-care though, SDM can be practiced in hematology for areas with clinical equipoise, e.g. types of blood and factor products, therapies like immunosuppression and their effects in the short-term or long-term, gene therapy and stem cell transplantation for non-malignant hematological conditions. Clinicians frequently face small decisions that seem insignificant to us, yet can have a large effect on the patients' quality of life, e.g. placement of implantable vascular access devices versus shorter-term vascular access, timing of such procedures in relation to life events, timing and flexibility of prophylactic medications. These and other medical decisions can be viewed as additional opportunities to include patient preferences.
While striving to improve the service to our diverse population, it is important to make two distinctions. One, that informed decision-making and shared decision-making are not the same7. Often, clinicians identify the process of informed consent to be analogous to including the patient in the decisions. The difference lies in understanding patient preferences and valuing their motivations, while addressing their concerns in a trustworthy and open manner8. SDM does start with strong patient education and ensuring everyone in the discussion has all the facts. This should then be followed by efforts to understand patients' preferences and inviting them to share their personal, lifestyle, cultural and family priorities and finally, engaging them in a collaborative relationship9. There are a number of models that exist to help guide one's approach to shared decision-making, e.g three-talk model and the decisional priority model10,11.
The second important distinction is that cultural sensitivity is not the same as cultural competence12. Generally respecting others' opinions may not translate into behaviors appropriately addressing the cultural differences between our patients and ourselves. We may have all experienced scenarios where patient interactions go better when a team member can speak the patients' native language. While caring for a patient from a different background, social work, nursing and interpreter staff can often help us understand where concerns and hurdles to effective communications lie. These are examples of how even while being culturally sensitive, the effectiveness of patient care can be enhanced by a mediator. Such mediators or 'cultural brokers' are a great resource and can come in any form including a doctor, nurse, interpreter, patient's relative/community elder, or clergymen. These brokers can act as liaisons, guides, and facilitators, enhancing communication between physicians and patients. Whatever the approach, the process towards cultural competence starts with awareness towards our own differences and biases13. By identifying these, we can prepare for patient interactions by addressing cultural knowledge gaps. Gaining insight into the patient background and culture is not very different from getting a full history before a medical encounter. Whether we do this by consulting a mediator or by developing an informative relationship with the patient directly, it is our responsibility as physicians. As long as the goal is to consciously improve health care deliver to our diverse patient population, other approaches can certainly be identified.
At an individual level, each of us can contribute towards making our workforce better equipped. One can be start with taking a few minutes to identify the resources within your practices and institutes. These maybe in the form of institutional training session for cultural competence, or other team members who could be designated cultural brokers and consultants while caring for individuals from underrepresented minority groups. As mentors to students and trainees, we also serve as a resource by sharing our experiences with health care delivery to diverse populations. A recent study showed that PHO fellowships do not have sufficient formal education programs and standard curriculum in place to address cultural awareness and understanding. Faculty role modeling and informal teaching appear as the most successful methods in practice14. While such programs are developed, the onus lies with us as teaching faculty to ensure a future workforce that is culturally sound.
Improving our current workforce's ability to provide culturally competent care at all times is certainly an enormous task. It is another compelling reason for broadening the diversity in our field as a whole. While this shift happens, let us all contribute through our daily practices through small-scale efforts.
Dominder Kaur, MD MSc, and the Diversity Advisory Group
References:
References:
1. Stacey D, Légaré F, Lewis K, et al. (2017) Decision aids for people facing health treatment or screening decisions. Cochrane Database Syst Rev; 4:CD001431.
2. Merchant FM, Dickert NW, Howard DH. (2018) Mandatory Shared Decision Making by the Centers for Medicare & Medicaid Services for Cardiovascular Procedures and Other Tests. Jama, 320(7):641-642.
3. Hawley ST, Jagsi R.(2015) Shared Decision Making in Cancer Care: Does One Size Fit All? JAMA Oncology, 1(1):58-59.
4. Coyne I, O'Mathúna DP, Gibson F, Shields L, Leclercq E, Sheaf G. (2016) Interventions for promoting participation in shared decision-making for children with cancer. Cochrane Database Syst Rev, 11:CD008970.
5. Quinn GP, Murphy D, Knapp C, et al. (2011) Who decides? Decision making and fertility preservation in teens with cancer: a review of the literature. J Adolesc Health, 49(4):337-346.
6. Clayman ML, Galvin KM, Arntson P. (2007) Shared decision making: fertility and pediatric cancers. Cancer Treat Res,138:149-160.
7. Kunneman M, Montori VM. (2017) When patient-centred care is worth doing well: informed consent or shared decision-making. BMJ Quality & Safety,26(7):522.
8. White MK, Keller V, Horrigan L. (2003) Beyond informed consent: The shared decision making process. J Clin Outcomes Manag, 10(6):323-328.
9. Heath S. (2017) 3 Best Practices for Shared Decision-Making in Healthcare. Patient Data Access News post. Retrieved from https://patientengagementhit.com/news/3-best-practices-for-shared-decision-making-in-healthcare
10. Elwyn G, Durand MA, Song J, et al. (2017) A three-talk model for shared decision making: multistage consultation process. BMJ,359:j4891.
11. Whitney SN, Ethier AM, Frugé E, Berg S, McCullough LB, Hockenberry M. (2006) Decision making in pediatric oncology: who should take the lead? The decisional priority in pediatric oncology model. J Clin Oncology,24(1):160-165.
12. Hwang W-C, Wood JJ. (2007) Being Culturally Sensitive is Not the Same as Being Culturally Competent. Pragmatic Case Studies in Psychotherapy, 3(3):44-50.
13. Promising practices: Cultural brokers help families and providers bridge the cultural gap. (2011) [press release]. Washington, DC: Georgetown University Center for Child and Human Development.
14. Nageswara Rao AA, Warad DM, Weaver AL, Schleck CD, Rodriguez V. (2018) Cross-Cultural Medical Care Training and Education: a National Survey of Pediatric Hematology/Oncology Fellows-in-Training and Fellowship Program Directors. J Cancer Education.
Help the Newest Members on Your Team
ASPHO invites you to encourage fellows and faculty members who are new to your institution to join the Society so they can benefit from important networking, education, and career resources.
ASPHO membership gives early career professionals:
clinical case insights through the online member community
discounts for education programs
opportunities to develop leadership skills
updates on key developments in the field.
Membership for 1st- through 3rd-year trainees is complimentary and automatically renews during the 3-year fellowship program. A group application makes it easy to enroll multiple fellows from the same institution. Our Member Services team also can assist you by This email address is being protected from spambots. You need JavaScript enabled to view it. or by phone at 847.375.4716 from 8 am to 6 pm CT.Recent fellowship graduates also benefit immensely from Society membership. One-year post-fellowship members can join at the special rate of $125, which includes a personal subscription to the Pediatric Blood & Cancer journal. Help the newest members on your team start their career in the right direction by joining the ASPHO community.
Your Member Account
You may have noticed a few improvements to the My Account section of the website recently. Where you can track transactions, join and see your SIG communities, update demographics, and store evaluations, purchases and documents in this section. Individuals can even join SIG communities when they become a member, renew or register online! Now is a good time to check your Settings for email notifications for the Clinical Forum, SIGs and any other member communities you belong to. Make sure you are connected!
There's a new way to join SIGs! Current members now join SIGs by going to their My Account Special Interest Groups page.
Comings & Goings
Stay in-the-know about your professional community. The Comings & Goings section allows members to share news of career changes in their position, department and institution.
Congratulations to the following ASPHO members:
Michael Engel, MD PhD, as of November 1, appointed Professor of Pediatrics, Division Chief, Pediatric Hematology/Oncology, Adjunct Professor of Biochemistry
Senior Leader for Pediatric Oncology, Emily Couric Cancer Center, University of Virginia School of Medicine; formerly Associate Professor of Pediatrics, Adjunct Associate Professor, Oncological Sciences, University of Utah School of Medicine.
Jodi Skiles, MD MS, beginning July 1, appointed Director, Stem Cell Transplant, Director, Fertility Preservation Services, Director, Pediatric Hem/Onc Fellowship Program, Dept of Pediatrics, Indiana University School of Medicine; formerly Stem Cell Transplant Physician, Dept of Pediatrics, Indiana University School of Medicine.
Keep your colleagues and network informed by announcing your career news in an upcoming issue of eNews. Complete and send the Comings & Goings form to This email address is being protected from spambots. You need JavaScript enabled to view it. . Remember to update your member profile so your member record is current!
Follow Us on Twitter
Did you know that ASPHO is on Twitter? Join the conversation about developments and practice in pediatric hematology/oncology and follow us at @ASPHO_hq. Include '@ASPHO_hq' in your posts so your messages reach ASPHO's followers.
Case Quiz
Thrombocytopenia and Splenomegaly
Conference Central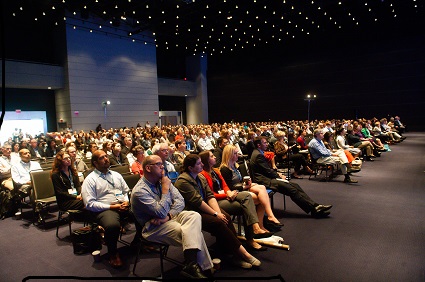 Career Center
Visit the Career Center Today
Visit ASPHO's popular Career Center to stay on top of job openings in the field. The Career Center is the go-to source for employment and targeted recruitment opportunities in pediatric hematology/oncology.