Pediatric Blood & Cancer: The Official Journal of ASPHO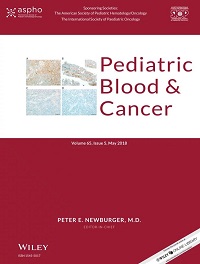 Pediatric Blood & Cancer (PBC), owned and published monthly by Wiley-Blackwell, is the official journal of ASPHO and the International Society of Paediatric Oncology (SIOP).
Peter E. Newburger, MD, of the University of Massachusetts Medical School, Worcester, MA, serves as Editor-in-Chief. Thomas Gross, MD, of the NIH in Rockville, MD, is Deputy Editor. Editorial board members represent the international constituencies of both ASPHO and SIOP.
Members can access the journal with the Member Journal Link and bookmark this page for convenient future access. Members should register with Wiley to receive full journal access and email alerts about new publication issues and articles. Nonmembers can access a limited view of the journal, or join ASPHO for full access.
PBC publishes manuscripts describing basic and clinical investigations of blood disorders and malignant diseases of childhood, including diagnosis, treatment, epidemiology, etiology, biology, and molecular and clinical genetics of these diseases as they affect children, adolescents, and young adults. The journal also includes the section "On Children, Blood, and Cancer" which features personal perspectives on the experiences of children with cancer or blood disorders, or of caring for these children.
In January 2014, Pediatric Blood & Cancer became online-only, reflecting a larger trend of scholarly journals everywhere moving rapidly toward digital-only distribution.
Electronic Table of Contents
ASPHO's official journal, Pediatric Blood & Cancer (PBC), sends an Electronic Table of Contents (eTOC) with information on each forthcoming issue. PBC eTOC will provide readers with a regular update about PBC content, directly from the Wiley Online Library. Register with Wiley to receive eTOC email alerts about new publication issues and articles.
Make sure you never miss an issue! Free e-mail content alerts notify you of articles or issues as they are published, saving you valuable research time. Customizable alerts are delivered straight to your inbox in the frequency and format you prefer. Sign up today and be the first to know when essential research is published.