Join ASPHO's Industry Relations Council
Work with your target audience to advance pediatric hematology/oncology
As an organization that supports ASPHO's mission and goals, your company is eligible to join ASPHO's Industry Relations Council (IRC) to enjoy year-round benefits.
As an IRC member, you'll gain:
Expanded access to ASPHO leadership
Ongoing visibility and recognition
Exclusive discounts
Opportunities to collaborate with ASPHO and its membership to improve patient care
Tiered participation ensures companies of all sizes benefit by joining ASPHO's IRC. Your company can join at the associate, executive, or premier level to take advantage of the benefits that best fit your needs, from newsletter advertising to 3-hour advisory board or focus group meetings.
Apply to join ASPHO's IRC today. For more information, contact This email address is being protected from spambots. You need JavaScript enabled to view it. at 847.375.4853.
Join These Companies on ASPHO's Industry Relations Council
Premier Level
Amgen Oncology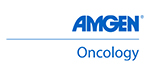 Amgen is committed to unlocking the potential of biology for patients suffering from serious illnesses by discovering, developing, manufacturing and delivering innovative human therapeutics. Amgen is one of the world's leading independent biotechnology companies reaching millions of patients and is developing a pipeline of medicines with breakaway potential.
bluebird bio

bluebird bio is pioneering gene therapy with purpose. From our Cambridge, Mass., headquarters, we're developing gene and cell therapies for severe genetic diseases and cancer, with the goal that people facing potentially fatal conditions with limited treatment options can live their lives fully. beyond our labs, we're working to positively disrupt the healthcare system to create access, transparency, and education so that gene therapy can become available to those who can benefit. Our goal is to recode the science, the system—and even the status quo—for life.
Executive Level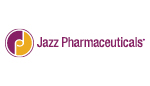 Jazz Pharmaceuticals plc (Nasdaq: JAZZ) is a global biopharmaceutical company dedicated to developing medicines for people with serious diseases — often with limited or no options.
For other ways to support or partner with ASPHO, review our corporate support opportunities.