April 2017
In this issue
President's Message:
Unveiling ASPHO's New Strategic Plan
Amy Billett, MD
In ASPHO's October 2016 eNews, I shared the initial results of the board's strategic planning meeting and the member feedback that helped inform our efforts to review and update our priorities.
In recent months, the ASPHO board has taken a deliberate and thoughtful approach to crafting our new strategic plan based on your feedback, environmental scanning, and work done at our kickoff meeting. I'm excited to share the fruits of our labor!
New Strategic Goals
As you may recall, the four previous overarching goals that led the Society were leadership, education, career, and administration. Our new strategic plan will include the following five goals that will guide the Society for the next 3 to 5 years in their efforts toward promoting the optimal care of children, adolescents, and young adults with blood disorders and cancer:
Discovery: ASPHO will foster the quest for and application of novel discoveries in pediatric hematology/oncology.
External Relations & Advocacy: ASPHO will be recognized as the leading voice for pediatric hematology/oncology.
Education: ASPHO will meet the comprehensive educational needs of pediatric hematology/oncology professionals, incorporating discovery.
Career Development: ASPHO will be recognized by the pediatric hematology/oncology community as the leading resource and source of support for its members' continuous career advancement.
Workforce: ASPHO will identify and advocate for integrative solutions, responding to changing workforce dynamics.
We do realize that only two of the four goals are being carried over from the previous strategic plan. Based on stakeholder input and the board's satisfaction with operationalized responsibilities, the administration and leadership goals were removed. Education and career development, however, remain key goals on which to focus our efforts. Additional priorities identified through our process were discovery, external relations & advocacy, and workforce.
These changes don't mean that ASPHO will completely shift what we are doing as a Society—we already were doing external relations and advocacy work, monitoring the workforce, and highlighting discovery. These new strategic goals will help the Society prioritize our resources.
Committee Restructure
With these new strategic priorities, our committee structure and alignment within ASPHO also will undergo slight changes. As committees rotate this spring, new charges will ensure that the work being undertaken supports the overall direction of the Society as outlined in the new strategic plan.
Next Steps
Join us later this month in Montréal for the annual meeting and attend the ASPHO Business Meeting on Thursday, April 27, at 11:30 am, where we will share additional details about the new strategic plan.
I'd like to personally thank all of the members who provided feedback to inform the development of this new plan and the volunteers who have helped achieve our goals. We would not be where we are today without significant member effort.
Thank you and I look forward to seeing you later this month in Canada!
Best wishes,
Amy
P.S. Mark your calendar for next year's annual meeting on May 2–5, 2018, in Pittsburgh.
Education and Professional Development
ASPHO Annual Meeting—Only Weeks Away!
Have you registered for the 30th Annual Meeting in Montréal, April 26–29? We're only a few weeks out from the event—remember to book your hotel room and set aside time to see colorful Montréal.
In addition to educational sessions, here are a few important events you don't want to miss:
Wednesday, April 26
George R. Buchanan Lectureship Award Presentation
International and First-Time Attendee Reception
Corporate Forum Non-CME Lunch and CME Dinner Symposium
Thursday, April 27
4th Annual 5K Fun Run/Walk
Corporate Forum Non-CME Breakfast Symposium
St. Baldrick's Foundation Robert J. Arceci Innovation Award Announcement
Frank A. Oski Memorial Lectureship
Young Investigator Award Presentation
Opening Reception with Exhibits and Posters
Friday, April 28
Exhibits, Poster Tours, and Education Theaters
Presidential Symposium: "Physician Sustain Thyself: Building Resilience to Prevent Burnout"
Distinguished Career Award Presentation and Reception
Saturday, April 29
Concurrent Paper Sessions with Luminary Speakers
Maintenance of Certification (MOC) Learning Session
Exhibit Hall
Be in the room where it all happens!
Once again, the Exhibit Hall will be brimming with activity. Two Education Theaters, more than 400 posters presented at two poster sessions, and two new poster tours featuring selected submissions will give attendees insight into new discoveries and approaches in hematology/oncology practice.
Exhibit Hall Highlights
Visit exhibitors and participate in the Passport Program for your chance to win a prize.
Attend an Education Theater program.
Join your colleagues on a poster tour to learn about new research and ask questions.
Stop by the photo booth Friday from 10:45 am– 12:45 pm to have your picture taken against a Montréal backdrop and get your image to share on ASPHO's Facebook page.
Remember to connect with staff, members, and attendees at the ASPHO booth!
MOC Opportunities
The meeting will offer two opportunities to obtain American Board of Pediatrics (ABP) Maintenance of Certification (MOC) credit.
For the fourth consecutive year, ASPHO will offer the MOC Learning Session, taking place this year on Saturday, April 29, at 11:45 am. The fee is $50, and advance registration is required.
ASPHO also will offer case-based, multiple-choice questions written by members of the Program Committee and created from specific sessions at the annual meeting. Selected sessions have been identified by an asterisk (*), which can be found in the program book and online. When purchased, attendees will be able to access the questions online as part of the session evaluation. After an overall score of 70% or more is achieved, participants will receive 10 ABP Part 2 points. Participants will have unlimited access to the multiple-choice questions for 1 year. The fee is $50, and advance registration is required.
Both MOC Part 2 opportunities can be purchased online, or in Montréal at the registration desk until Saturday, April 29.
Special Interest Groups Meetings
Each SIG convenes during the annual meeting to discuss a featured topic and to address business matters for their community. The meetings are open to all attendees.
Advanced Practice Provider SIG: Thursday, April 27, 12:30–2 pm
Diversity SIG: Wednesday, April 26, 4:45–6:15 pm
Global Pediatric Hematology/Oncology SIG: Wednesday, April 26, 4:45–6:15 pm
New – Hemoglobinopathy SIG: Saturday, April 29, 6:45–7:45 am
Palliative Care SIG: Saturday, April 29, 11:30 am–1 pm
New – Small Program SIG: Saturday, April 29, 6:45–7:45 am
Vascular Anomalies SIG: Wednesday, April 26, 11–11:30 am
Register for a SIG meeting online or by calling Member Services at 847.375.4716.
5K Fun Run/Walk
Pack your running shoes and join the fun.
ASPHO is holding its 4th annual 5K Fun Run/Walk on Thursday, April 27, from 6:30–7:30 am at the Old Port of Montréal. Registration is $25 prior to April 27 and $35 on race day. Pre-registrants are guaranteed a T-shirt. You can register for the event ahead of the meeting online, by calling Member Services at 847.375.4716, or while onsite in Montréal.
Preorder the Annual Meeting Recording
Order an online recording of the sessions to ensure ongoing access to the critical information presented at the ASPHO 30th Annual Meeting. The recording can be preordered for $99 online until Friday, April 21, or onsite in Montréal for $99. It will be available for $149 after the meeting.
Corporate Forum Symposia
Independently sponsored corporate forum symposia are offered in conjunction with the ASPHO 30th Annual Meeting. The programs have been reviewed and approved by the 2017 ASPHO Program Committee to ensure they are relevant to the audience and do not duplicate the official ASPHO annual meeting program. These satellite symposia are open to 2017 Annual Meeting registrants at no additional charge, but advance registration is required. Seating is limited and is available on a first-come, first-served basis.
See the schedule below.
Wednesday, April 26
11:30 am-1:00 pm
Non-CME Lunch
ALSF Grants Throughout Your Career: Illustrations from Immunology
Facilitator - Dr. ZoAnn Dreyer
Presenters: Dr. Giedre Krenciute (presenter) and Dr. Theodore Johnson (presenter)
Supported by Northwestern Mutual.
7:15–8:45 pm
CME Dinner
Thalassemia and Sickle Cell Management: Clinical Conundrums and Interventions
Speakers: Janet Kwiatkowski, MD, MSCE (Program Chair) and Matthew Heeney, MD
Supported by an educational grant from ApoPharma.
Thursday, April 27
6:30–8 am
Non-CME Breakfast
Plasminogen: A Plasma Protein Deficit Leads to Rare Disease
Speakers: Dr. Amy Shapiro, Dr. Charles Nakar, and Dr. Joseph Parker
Supported by ProMetic Life Sciences.
Virtual Bag
Back this year, ASPHO is using the Virtual Bag platform to produce a digital event bag. As an attendee of the 30th Annual Meeting, you will have access to your bag—where you will find an array of valuable information including exclusive content, advertisements, and other sponsor messages—both before and after the event!
Membership News
National Election
ASPHO's national election recently ended, and we're happy to announce that the following members will assume the open Board of Trustees and Nominating Committee positions.
Secretary-Treasurer: Caroline Hastings, MD, Children's Hospital of Oakland (3-year term)
Trustee-at-Large: Douglas Graham, MD PhD, Children's Healthcare of Atlanta (1-year term finishing Caroline Hastings' term)
Trustee-at-Large: Linda Stork, MD, Oregon Health & Science University (3-year term)
Trustee-at-Large: Daniel Wechsler, MD PhD, Duke University (3-year term)
Nominating Committee: Sarah Alexander, MD, The Hospital for Sick Children (3-year term)
Nominating Committee: Paul Harker-Murray, MD PhD, Children's Hospital of Wisconsin (3-year term)
Congratulations to these new members of the Board of Trustees and Nominating Committee, who will assume their roles at the close of this month's annual meeting.
New Special Interest Groups (SIGs)
The Board of Trustees recently approved the establishment of two Special Interest Groups (SIGs), both of which will convene at the annual meeting.
Hemoglobinopathy SIG
The mission of the Hemoglobinopathy SIG is to promote collaboration among pediatric hematologists/oncologists who care for children, adolescents, and young adults with sickle cell disease and other hemoglobinopathies. It will be a forum for clinical care questions as well as research and advocacy initiatives. In addition, the SIG will work to increase awareness of sickle cell trait status among pre-teens, adolescents, and young adults.
Small Program SIG
The Small Program Special Interest Group aims to improve clinical care, treatment options, and outcomes for children diagnosed with cancer or blood diseases across the spectrum of smaller practices throughout the US and Canada, through networking, participation in research, and mentorship.
The Society's online member community serves as a year-round platform for SIG members to hold discussions, collaborate, and share documents. SIGs meet annually at the annual meeting, with each hosting a workshop that is open to all attendees. Visit the website or online member community for information on the Society's current SIGs. Participation is open to all members—consider joining a SIG in time for the annual meeting!
Diversity Corner
Reflections at Halftime: More than 100 Years After the Flexner Report Addressing Gender Disparities in Pediatric Hematology/Oncology
I recently had a milestone birthday, prompting a great deal of reflection as I move through the second half of my career. During the past 20 years, I have seen many of my female contemporaries disappear from the academic pediatric hematology/oncology landscape, many of them talented, dedicated women who chose to stay at home to focus on raising their children or who transitioned into alternative careers that offer more flexible work/life balance options. As I mentor current colleagues and several trainees (who plan to enter our worthy profession), I hear echoes of the same concerns that have challenged women in our field throughout their careers. Some of the conversations include recurring questions such as "Can I have a family and still be successful?" or "Can I have children and still be productive enough to advance up the academic ranks to full professor?" Many of these conversations involve tears, anguish, and, sometimes, desperation. Recently, I have been approached by two mentees (who do not know each other), each attempting to freeze embryos because they (and their spouses) want to have children but are afraid that raising a family will ruin their careers.
Disparities in career growth opportunities, compensation, and job satisfaction are well documented in our field (American Society of Pediatric Hematology/Oncology, 2015; Pololi, Civian, Brennan, Dottolo, & Krupat, 2012). An excellent summary of diversity issues in pediatric hematology/oncology also can be found in the 2011 report by Ernest Frugé and colleagues in Pediatric Blood & Cancer. Currently, women make up at least one-third of medical school faculty rosters. Yet, only 4% of full professors at medical schools in the United States are women (e.g., on average, 43 female versus 192 male full professors per institution). Gender-based differences in career advancement at medical schools are not explained by differences in faculty dissatisfaction, attrition rates, perceptions of engagement, enthusiasm about work, or leadership aspirations. Instead, social science research suggests that cultural issues are responsible for this gender-gap difference. For instance, a 2012 national survey of 4,578 full-time faculty at 26 medical schools across the United States (Pololi et al., 2012) found that women were less likely than men to perceive their institution as family friendly (T=−4.06, p<0.001). Women also reported a lack of congruence between their own values and those of their institutions (T=−2.06, p<0.05).
These types of unique challenges for women in medicine are not new. The Flexner report (1910) was a book-long commentary that described the condition of medical education in the early 1900s. This transformative report triggered extensive reforms in the standards, organization, and curriculum of medical schools in the United States and Canada. It also resulted in a science-based foundation for medical training that has made the United States a recognized leader in medical education and medical research today. In his critique, Abraham Flexner addressed some of the unique challenges affecting women and African Americans in medicine. An excerpt from his work has been pasted below.
"Now that women are freely admitted to the medical profession, it is clear that they show a decreasing inclination to enter it. More schools in all sections are open to them; fewer attend and fewer graduate. True enough, medical schools generally have shrunk; but as the opportunities of women have increased, not decreased, and within a period during which entrance requirements have, so far as they are concerned, not materially altered, their enrollment should have augmented, if there is any strong demand for women physicians or any strong ungratified desire on the part of women to enter the profession. One or the other of these conditions is lacking,—perhaps both" (pp. 178–179).
Interestingly, the Flexner report found that, although women had access to coed medical schools, cultural and other barriers decreased their willingness to attend and complete their education. Similarly, recent research has shown that women in pediatric hematology/oncology and other academic subspecialty fields continue to report challenges with perceptions of "not belonging," career stagnation, and issues surrounding the balance of work and family life.
Over the past 100 years since the Flexner report, advancements have occurred for women in academic medicine. A commitment to the need for a diverse medical workforce has been embraced by ASPHO, the American Society of Hematology (ASH), and several other academic organizations and think tanks. Recruiting and retaining a diverse group of providers in our field is necessary to address the service and cultural needs of our expanding patient population across the United States, including in underserved and geographically distant locations that already are experiencing physician workforce shortages. Women add to the diversity network, enriching the field of medicine with unique perspectives about how to address clinical problems (such as better detection of cardiac disease manifestations, appropriate and safer dosing of medications like statins and sleeping medications, etc. [Del Giudice, 2014]). Women also offer unique insights into healthcare delivery options and innovative approaches to medical research dilemmas. Researchers from Harvard University recently reported that gender differences in practice styles can impact patient outcomes by reducing mortality and rehospitalization rates as well as adherence to preventative care recommendations (Tsugawa et al., 2017). Thus, for a number of reasons, our patient population cannot afford to lose the talented, well-trained, and engaged female members of our pediatric hematology/oncology workforce.
Looking to the future, one challenge that still requires measurable interventional approaches is better supporting women in our field who are raising children. A 2007 report by the European Molecular Biology Organization (Ledin, Bornmann, Gannon, & Wallon, 2007) determined that gender gaps exist in academia as a result of cultural gender roles, with women placing their careers second to supporting the child-raising needs of their families. They identified more periods of nonproductive time resulting from childbirth or family expansion—time losses that may be detrimental to career growth when considering that a rigid advancement timeline is required by many medical schools. Studies of women in academia in the United States have suggested similar findings (Pololi et al., 2012; Villablanca, Beckett, Nettiksimmons, & Howell, 2011).
Through the years, ASPHO has made a concerted effort to support the need for diversity in our profession. ASPHO led the development of a white paper reporting survey results that identified discrepancies in gender-based salary compensation for pediatric hematology/oncology faculty. Reporting these discrepancies has informed pediatric hematology/oncology division directors of this problem and improved the ability of female faculty to advocate for more equitable salary compensation. In addition, ASPHO and ASH have developed very successful formal mentorship programs. The results from a recent evaluation of the ASH mentoring program were favorable: mentees reported that they experienced enhanced career advancement options, better perceived engagement, and improved work-life balance. These and other successful initiatives have resulted in helpful recommendations for institutions and pediatric hematology/oncology practice leaders, as well as self-help options for individuals. So there have been some measurable inventions to encourage and offer hope to women in our field who are struggling with gender-based disparity issues.
The Diversity Subcommittee of ASPHO's Professional Development Committee is considering ways to identify successful, family friendly interventions that may better support retention and advancement options for women in our profession. For instance, do onsite daycare centers and pediatric urgent care options improve long-term retention of female faculty? Do flexible approaches to career advancement timelines improve long-term retention and advancement of women in the field? What if individuals could request a 10-year hold of the advancement timeclock—minimizing productivity requirements for a period of time—to accommodate a long period of enhanced family-flexibility needs, later resuming that timeclock without penalty? Are flexible work-coverage options helpful in moderate- to large-sized academic practices (e.g., some group members working 8 hours a day, Monday through Friday, while others provide "hospitalist-like" coverage of inpatient services Monday through Sunday eight to 12 times per year with weekend call)?
We would love to hear your thoughts, especially about interventions that have been successful at your institution. As we develop better solutions for gender-gap issues, we encourage women in our Society who are struggling with these challenges to remain hopeful and know that you are not alone. ASPHO has led the implementation of many successful interventions that have improved care for not only our patients, but also the members of our society.
The future remains bright.
Sincerely,
April Sorrell, MD, and the ASPHO Diversity Committee
Resources
American Society of Pediatric Hematology/Oncology. (2015). ASPHO 2015 compensation survey report. Retrieved from http://aspho.org/knowledge-center/100-2015-compensation-survey-report
Del Giudice, M. (2014). Why it's crucial to get more women into science. National Geographic. Retrieved from http://news.nationalgeographic.com/news/2014/11/141107-gender-studies-women-scientific-research-feminist/
Flexner, A. (1910). Medical education in the United States and Canada. A report to the Carnegie Foundation for the Advancement of Teaching by (Bulletin Number 4). Retrieved from http://archive.carnegiefoundation.org/pdfs/elibrary/Carnegie_Flexner_Report.pdf
Frugé, E., et al. (2011). Increasing diversity in pediatric hematology/oncology. Pediatric Blood & Cancer, 57(1), 147–152.
Ledin, A., Bornmann, L., Gannon, F., & Wallon, G. (2007). A persistent problem: Traditional gender roles hold back female scientists. EMBO Reports, 8(11), 982–987.
Pololi, L. H., Civian, J. T., Brennan, R. T., Dottolo, A. L., & Krupat, E. (2012). Experiencing the culture of academic medicine: Gender matters, a national study. Journal of General Internal Medicine, 28(2), 201–207.
Tsugawa, Y., Jena, A. B., Figueroa, J. F., Orav, E. J., & Blumenthal, M., Jha, A. K. (2017). Comparison of hospital mortality and readmission rates for Medicare patients treated by male vs female physicians. JAMA Internal Medicine, 177(2), 206–213. doi:10.1001
Villablanca, A. C., Beckett, L., Nettiksimmons, J., & Howell, L. P. (2011). Career flexibility and family-friendly policies: An NIH-funded study to enhance women's careers in biomedical sciences. Journal of Women's Health, 20(10), 1485–1496. doi: 10.1089/jwh.2011.2737
Case Quiz
A Ten-Year-Old with Anemia, Fever, and Weight Loss
Erika Friehling, MD, Assistant Professor of Pediatrics, Children's Hospital of Pittsburgh of UPMC
A 10-year-old previously healthy girl presents to hematology clinic because of persistent anemia. Her primary care physician performed routine blood work, which showed a hemoglobin of 8.5 g/dl. Iron supplementation was prescribed at a dose of 5 mg elemental iron/kg/day, and she was compliant with taking the medication. Repeat blood work done 2 months later showed worsening anemia, prompting a hematology evaluation.
Announcements
Enriching the Future Award Winners
Congratulations to the 2017 Enriching the Future Campaign–Funded Award Winners!
International Travel Awardees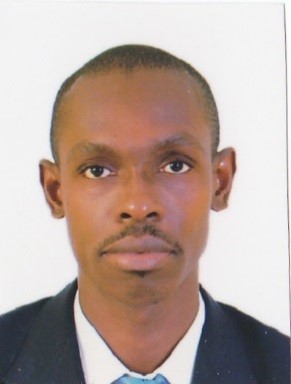 YAO Atteby Jean-Jacques, MD
Mother and Children Department of Medical Science
Abidjan, Côte d'Ivoire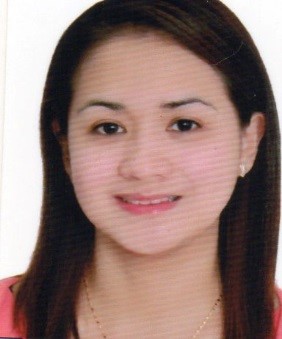 Melanie Victoria G. Dar, MD
Philippine Children's Medical Center
Baguio, Philippines
Clinician Educator Awardees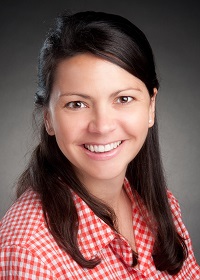 Jennifer Snaman, MD PhD
St. Jude Children's Research Hospital
Memphis, TN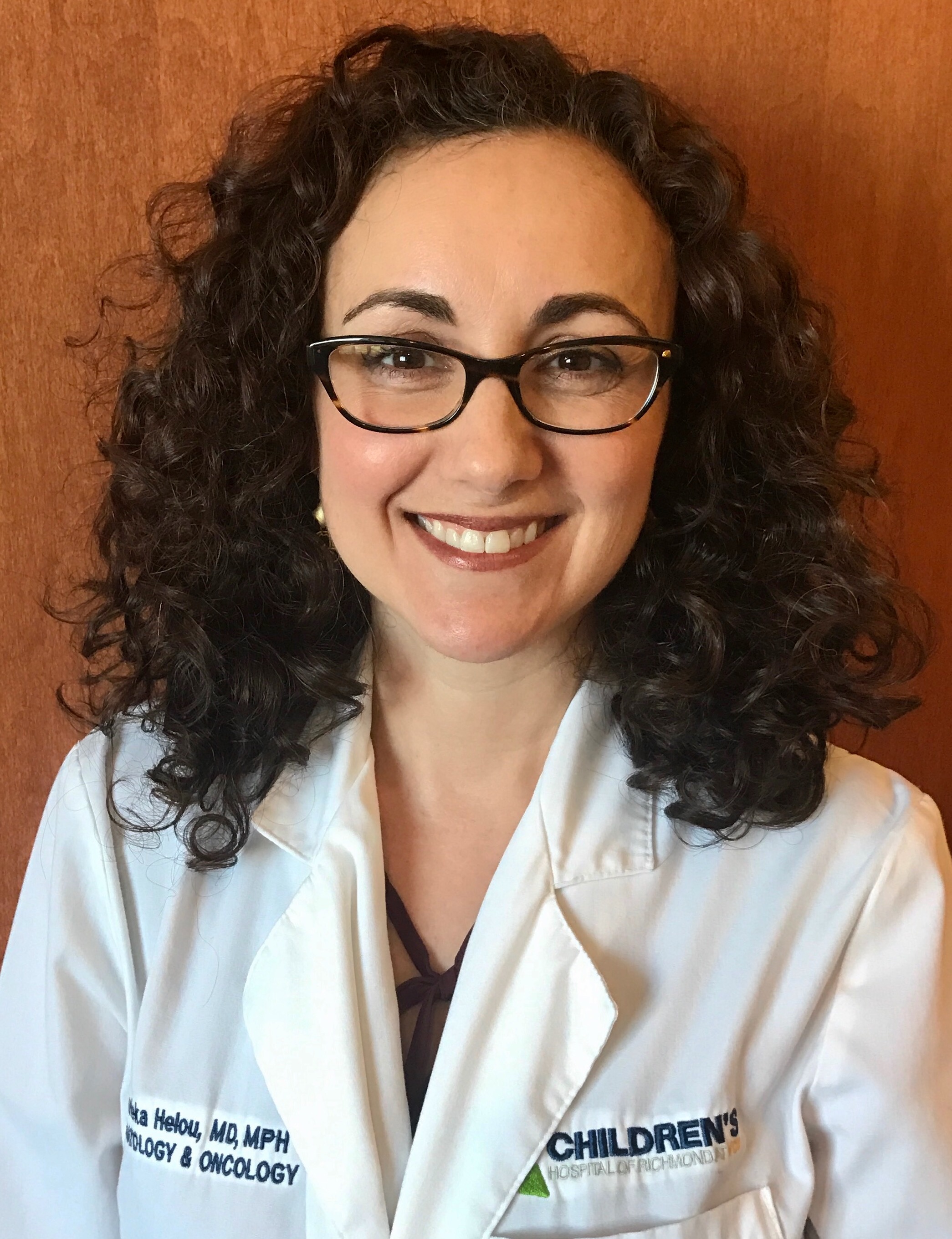 Marieka Helou, MD MPH
Children's Hospital of Richmond, Virginia Commonwealth University
Richmond, VA
Young Investigator Award Recipients


Adam L. Green, MD
University of Colorado School of Medicine
Aurora, CO


Chandrika Gowda, MD
The Pennsylvania State University College of Medicine
Hershey, PA
Early Career Travel Stipend Award Recipients
Michael Deel, MD, Duke University Medical Center, Durham, NC
Jason Schwartz, MD PhD, St. Jude Children's Research Hospital, Memphis, TN
Ryan J. Summers, MD, Emory University School of Medicine, Atlanta, GA