February 2013
In This Issue
President's Message
A. Kim Ritchey, MD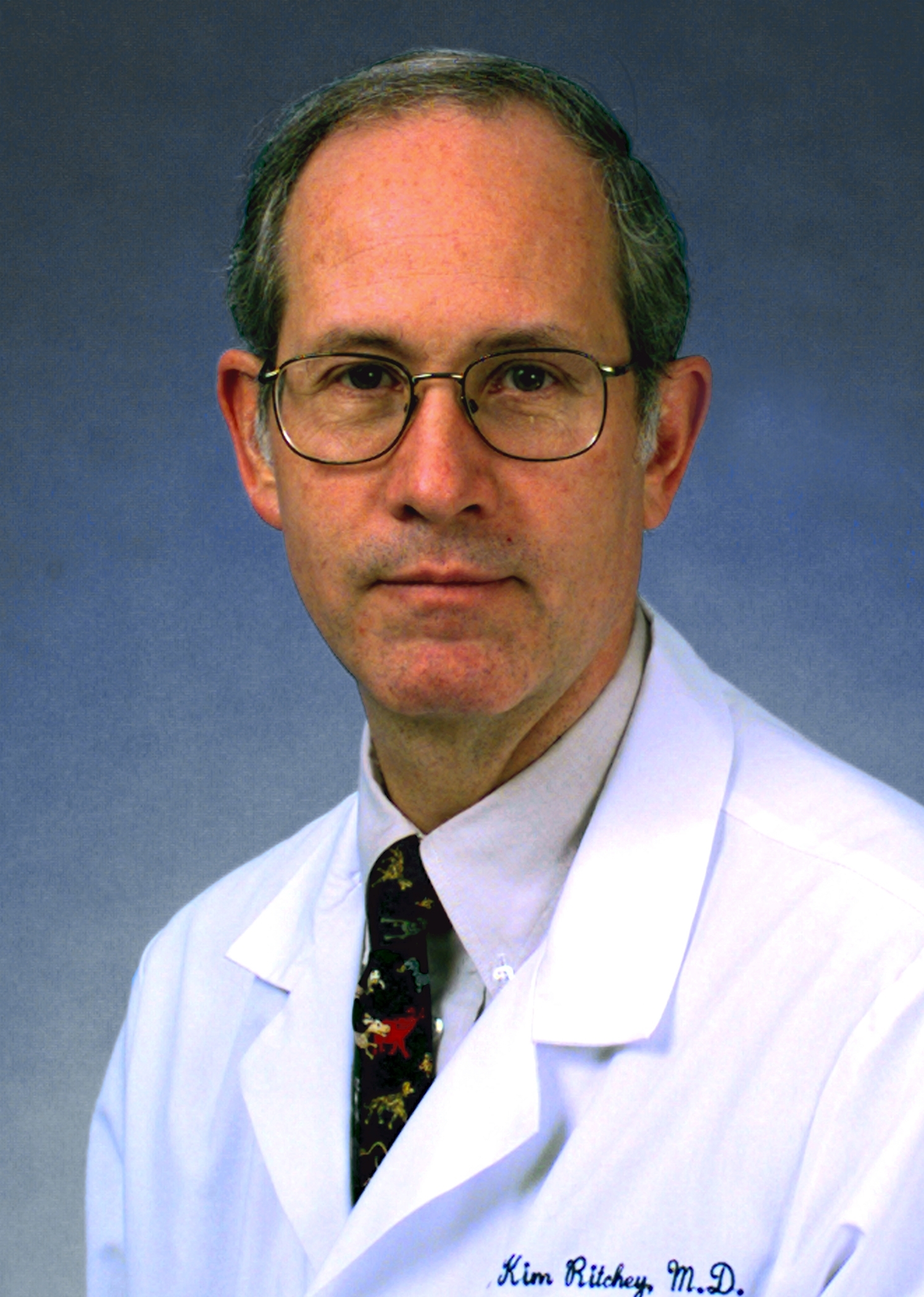 The beginning of a new year can be a difficult time with the post-holiday letdown, the horrific winter weather (at least for much of the country), and trying to catch up with all of the work left over from last year. Did I forget to add income tax time coming up? Although we certainly can't alleviate these problems, I hope we brightened your work day with the inaugural issue of ASPHO News Briefs, weekly summaries of professional news, trends, and updates. This free e-mail service is designed specifically for us, with emphasis on key articles of relevance to practitioners and researchers in pediatric hematology/oncology. The editors of News Briefs handpick these articles from hundreds of publications, summarize each one, and provide links back to the original sources, saving valuable time and making it easier to stay up to speed on timely professional news and information. You will receive an issue every Tuesday. We would like to hear from you regarding this new service. So far feedback has been positive, but we are open to suggestions for change and improvement.
There were 297 people registered for ASPHO's 2013 Board Review Course in Dallas, February 7–10. This incredible course is targeted to those who have to recertify with the American Board of Pediatrics, but really for anyone who just wants to stay current with all that is important in our field. The course has been masterfully run by George Buchanan, MD, and now Guy Young, MD, has become a co-director. With experts in every field from around the country, serving as faculty, this course really delivers. It has received the highest accolades from members, second only to our annual meeting. If you missed it this year, remember the online course opens in March.
Although our Annual Meeting in Miami is still a few months away, there has been a lot of activity by our members and staff to ensure that it will be a great meeting. The program committee recently met to decide which abstracts will be selected for presentation as well as to decide on the winners of the Young Investigator and Young Investigator Travel Awards. There were 347 abstracts submitted, once again establishing a new record. There were many outstanding submissions, and I look forward to hearing about this research in person in Miami.
I am pleased to announce the recipients of the Young Investigator Awards:
| | |
| --- | --- |
| | |
| Benjamin Mizukama, MD, Cincinnati Children's Hospital Medical Center; "Inhibition of CDC42 GTPase mobilizes acute myeloid leukemia and impairs leukemia stem cell self-renewal" | Alex Kentsis, MD PhD, Dana Farber Cancer Institute; "Prohibitin is a prognostic marker of treatment failure and therapeutic target to block chemotherapy resistance in Wilms tumor" |
The following are the recipients of the Young Investigator Travel Awards:
Jennifer Williams, DO, Cincinnati Children's Hospital Medical Center; "Investigation of ETV2/ETSRP role in lymphangiogenesis: A potential therapeutic target in pediatric lymphatic disease"
Elias Sayour, MD, Duke University Medical Center; "Engineering RNA nanoparticle vaccines to target malignant pediatric brain tumors"
Erin Sullivan, MD, St. Jude's Children's Research Hospital; "NK cell effector resistance predicts minimal residual disease in acute lymphoblastic leukemia"
Srikanth Ambati, MD, Memorial Sloan-Kettering Cancer Center; "Novel purine scaffold HSP90 inhibitor PU-H71, exhibits significant activity in Ewing sarcoma pre-clinical models"
I anticipate this will be an outstanding meeting in a great venue. If you haven't registered yet, please don't forget to take advantage of the early registration discount. We look forward to welcoming guests from Latin America, many of whom will be attending an ASPHO meeting for the first time.
Best regards to all and hang in there—spring isn't too far off!
---

Support Pediatric Hematology/Oncology Workforce
Two federal programs that are crucial to maintaining the pipeline of pediatric hematologists/oncologists need your support. Federal funding is essential to guarantee that children with blood disorders and cancer have access to the specialists they need. Take action today to inform your members of Congress about these important programs.
Pediatric Subspecialty Loan Repayment Program
Legislation was passed in 2010 that could help reduce shortages of pediatric hematologists/oncologists and encourage them to practice in underserved areas. Unfortunately, this program has yet to be funded by Congress.
The Pediatric Subspecialty Loan Repayment program was established to ameliorate shortages in pediatric subspecialty that result in longer patient waiting lists and farther distances for families to travel to necessary care. The program would offer pediatric subspecialists up to $35,000 in loan repayment for each year of service in an underserved area for a maximum of 3 years.
Financial considerations and student debt are well-documented as deterrents to subspecialty fellowship in pediatrics. The Pediatric Subspecialty Loan Repayment program can be part of the solution to this program but first, Congress needs to fund the program.
Children's Hospital Graduate Medical Education (CHGME) Program
Many pediatric hematologists/oncologists train at freestanding children's hospitals. Because these hospitals do not qualify for Medicare graduate medical education (GME) funding, they rely on the federal CHGME program to help finance their residency and fellowship programs.
Funding for the program is at risk. The law that authorizes CHGME needs to be renewed and Congressional appropriators must continue to approve funding for the program. If funding for CHGME is eliminated or reduced, pediatric subspecialty training will be threatened. A bill has been introduced in the House of Representatives to reauthorize the program, the GME Support Reauthorization Act of 2013 (H.R. 297).
Take Action Today
Contact your senators and representatives and tell them about the importance of the Pediatric Subspecialty Loan Repayment program and the CHGME program.
Please consider using the following talking points:
Pediatric hematologists/oncologists provide essential care for children with blood disorders and cancer.
Too few providers are available for these children, making it difficult for families to access needed care, particularly in underserved areas.
Federal investments are needed to promote an adequate pediatric hematology/oncology workforce.
Please provide funding for the Pediatric Subspecialty Loan Repayment program in the fiscal year 2014 appropriations process.
Please reauthorize and fully fund the CHGME program. Support H.R. 297, the GME Support Reauthorization Act of 2013.
If you have questions about the pediatric workforce bills, contact James Baumberger in the AAP Department of Federal Affairs at This e-mail address is being protected from spambots. You need JavaScript enabled to view it .
Click here to learn more about ASPHO-AAP Advocacy Alliance.
This advocacy work is funded substantially by increasing membership among pediatric hematologists/oncologists in the AAP. We count on you to help us advance this important work. Join AAP or renew by calling 800.433.9016 x5897 with code N-ASPHO to take advantage of a special offer.
---
Case Quiz
The Patient with the "Mild" Life-Threatening Disease
Guy Young, MD

A 16-year-old African American patient presents with a chief complaint of bloody urine. The patient was in his usual state of health until the evening prior to admission when after kung fu practice, he noted that his urine was red. This had never occurred before. There was no back or groin pain and no dysuria. The patient denied any trauma in spite of his kung fu practice. Otherwise, he had a recent upper respiratory infection, which was managed conservatively with no over-the-counter medications.
---
Membership News
International Outreach

One of our goals for the 2013 Annual Meeting in Miami is to reach out to the Latin American pediatric hematology/oncology community and encourage them to attend.
ASPHO will be offering several sessions that are geared toward the Latin American audience and will host a special evening reception specifically for international guests.
You can help us in our efforts to include the Latin American community by reaching out to your Latin American colleagues. We have included a letter from Kim Ritchey, MD, ASPHO President, and Julio Barredo, MD, membership chair, for you to forward to your contacts. This will direct them to an online portal, www.aspho.org/international, which includes information on membership, the Annual Meeting in Miami, and symposia from previous meetings.
If you or your colleagues have any questions regarding international membership or the Annual Meeting in Miami, please feel free to contact member services at 847.375.4716 or e-mail This e-mail address is being protected from spambots. You need JavaScript enabled to view it .
Thank you in advance for sharing this information with your Latin American colleagues and for your ongoing commitment to ASPHO!
New Special Interest Groups
ASPHO members with similar interests have come together to form three new special interest groups (SIGs) on the topics of diversity, palliative care, and vascular anomalies. The SIGs provide forums that allow members with similar interests and challenges to easily interact with each other and develop extended resource bases.
Each SIG will hold its inaugural session at the Annual Meeting in Miami. Advanced registration is required. For more information, please visit www.ASPHOmeeting.org or contact This e-mail address is being protected from spambots. You need JavaScript enabled to view it .
2013 Membership Directory
The 2013 ASPHO Membership Directory should be arriving soon in your mailbox. The directory includes the most up-to-date listing of the Board of Trustees, current committees, and bylaws. This portable directory displays members alphabetically and by location. We hope your new directory continues to connect you with a diverse and collaborative network of peers. You can also access the membership directory online.
---
Education and Professional Development
Hoping to navigate a successful career path?
Register for ASPHO's webinar on February 19.
Getting Promoted: What You Need to Know
February 19, 2013, 3 pm (CT)
Register Here

Understanding the process of promotion is critical to navigating a successful academic career. Stacy Nicholson, MD MPH, chair of pediatrics at Oregon Health & Science University, will emphasize important considerations in the promotion process, highlighting what is valued and essential in climbing the ladder from instructor to professor.

Click here to learn more about future webinars.
PREP Hematology-Oncology Online Self-Assessment Program

The American Academy of Pediatrics announces the launch of PREP Hematology-Oncology, the online self-assessment program mapped to the American Board of Pediatrics subspecialty content specifications. ASPHO members are eligible for a discounted subscription fee (available by phone registration only).
Click here for your free trial.
---

2013 Meeting Highlights
Receive up to 22.5 hours of CME credit.
Register on or before March 24, and save $100 off your registration fee.
Book your hotel room by March 25, and receive a special conference rate of $189 at the Hyatt Regency Miami. Limited Availability—BOOK TODAY!
An additional hotel room block has been added at the Courtyard by Marriott Miami Downtown for $185.
Pediatric Blood and Marrow Transplant Consortium will include a day on pediatric bone marrow transplant held in conjunction with the ASPHO Annual Meeting on Wednesday, April 24.
Attend the Presidential Symposium on the Future of Pediatric Oncology on Thursday, April 25.
Session Highlights
2013: The Future of Pediatric Oncology
A. Kim Ritchey, MD, Moderator
Advances in our understanding of the biology of childhood cancer and improvements in treatment leading to an 80% cure rate of children have been some of the greatest scientific and clinical stories of the last half century. However, the pace of cure has slowed, and there is uncertainty regarding the plight of those 20% of children who currently do not survive their disease. Recently there has been an explosion of activity that is laying bare the pediatric cancer genome that may directly translate into new therapeutic opportunities in many difficult childhood tumors. What do these discoveries hold for the future of our understanding and treatment of childhood cancer? Read more.
Register now for ASPHO's 26th Annual Meeting.

Pediatric Blood and Marrow Transplant Consortium (PBMTC)
Wednesday, April 23, 2013
The PBMTC program will precede the ASPHO Annual Meeting and includes a focused day on pediatric bone marrow transplant (BMT). The sessions will invigorate the field of pediatric BMT and encourage physicians to learn more about a rapidly advancing field about which they may have limited knowledge. This day will also allow pediatric hematology/oncology practitioners who do a small amount of pediatric BMT to attend a meeting to which they wouldn't normally have access.
If you are planning to attend both the ASPHO meeting and the PBMTC meeting, you can save 20% off of your registration fee.
Click here to register for just the PBMTC program. Contact This e-mail address is being protected from spambots. You need JavaScript enabled to view it with any questions at 626.241.1619. Discounted registration is offered for those attending both the PBMTC and ASPHO meetings. See the registration form for details.
---
Announcements
ASPHO Launches New Member Benefit—ASPHO News Briefs
ASPHO News Briefs are weekly summaries of professional news, trends, and updates. The inaugural issue of ASPHO News Briefs launched on January 15. As an added member benefit, this free e-mail service is designed specifically for professionals in the field of pediatric hematology/oncology.
News Briefs articles are handpicked from hundreds of publications and then summarized, and include links that lead to the original sources, making staying up to speed on timely professional news easier and faster.
As an ASPHO member, you were automatically opted in to receive this newsletter every Tuesday. If you wish, you may unsubscribe at any time. We hope you find this new member benefit valuable.
Request a Mentor
The ASPHO Mentoring Program has been established as part of our commitment to the professional development needs of our members. The goal of this program is to provide early career pediatric hematologists/oncologists the opportunity for mentoring by senior faculty in clinical, research, and clinician educator pathways, in addition to career mentoring. Information about the program as well as resources to aid both mentors and mentees are available on our website (log in to view).
Mentees: Enroll Now to Request a Mentor
The mentoring program is now open for mentees to enroll. Please review the information on available mentors posted on the ASPHO website (a log-in is required). Then complete the new mentee application, indicating preferred mentor choices. When you submit your application, ASPHO will assist in establishing mentor-mentee pairing.
Mentors: Register as a Mentor
ASPHO is seeking established senior faculty in pediatric hematology/oncology who are current members and would be willing to volunteer their time by providing support and career mentorship to fellows and junior faculty in career negotiations and in clinical, translational, and basic science research in the disciplines of hematology, oncology, bone marrow transplant, and education. Please take a moment to complete the new mentor application.
Click here for additional details regarding the ASPHO Mentoring Program.
Are You a Pediatric Hematology/Oncology Nurse?
Learn about new bookstore offers from the Association of Pediatric Hematology/Oncology Nurses (APHON).
The award-winning APHON/PBMTC Foundations of Pediatric Hematopoietic Progenitor Cell Transplantation is now available at a discounted price if purchased along with the APHON Foundations of Pediatric Hematology/Oncology Nursing flash drive.
Complete Set of Foundation Flash Drives
APHON has created a series of topical educational training programs. The two titles in this series include the Foundations of Pediatric Hematology/Oncology Nursing, a comprehensive orientation and review of the practice of pediatric hematology/oncology nursing, and APHON/PBMTC Foundations of Pediatric Hematopoietic Progenitor Cell Transplantation, a core curriculum for pediatric hematopoietic progenitor cell transplantation, which has been awarded the bronze medal in the education category by Association Trends.
The programs can be used by nurse educators to orient new graduates or experienced nurses who are new to pediatric hematology/oncology and transplant. They are also useful as independent study references and as review materials for the Certified Pediatric Hematology Oncology Nurse® (CPHON®) exam. Click here to purchase.

Individual flash drives
List Price—$599
Member Price—$499
Get a 10% discount when you purchase both flash drives.
List Price—$1,078.20
Member Price—$898.20
---
Welcome, New ASPHO Members
Dr. Rolla Abu-Arja of Cleveland, OH
Dr. Rudy Allen of Naperville, IL
Dr. Wendy Allen-Rhoades of Houston, TX
Dr. Srikanth Ambati of New York, NY
Dr. Surabhi Batra of Chicago, IL
Dr. Kathrin Berut of Aurora, CO
Dr. Teena Bhatla of Woodside, NY
Dr. Erin Boatsman of San Diego, CA
Dr. Prasad Bodas of Chagrin Falls, OH
Dr. Amy-Lee Bredlau of Charleston, SC
Dr. Lauren Bruckner of Rochester, NY
Dr. Manuel Carcao of Toronto, ON, Canada
Dr. Randall Chan of Alhambra, CA
Dr. Alexandra Cheerva of Louisville, KY
Ms. Barbara Chimbunde of Corpus Christi, TX
Ms. Patricia Clarke of Corpus Christi, TX
Dr. Erin Cockrell of Tampa, FL
Dr. Raven Cooksey of Norfolk, VA
Dr. Max Coppes of Vancouver, BC, Canada
Dr. Ana Cordova of Caguas, PR
Dr. Kathleen Dorris of Cincinnati, OH
Dr. Robin Dulman of Fairfax, VA
Ms. Anca Dumitriu of Charleston, SC
Dr. Maureen Edelson of Landenberg, PA
Dr. Francis Eshun of Litchfield Park, AZ
Dr. Sara Federico of Memphis, TN
Dr. John Fort of Gainesville, FL
Dr. Scott Furlan of Orange, CA
Dr. Stewart Goldman of Chicago, IL
Dr. Madhu Gowda of Henrico, VA
Dr. Emily Greengard of Minneapolis, MN
Dr. William Gustafson of San Francisco, CA
Dr. Josephine Haduong of Los Angeles, CA
Ms. Dianne Hager-Carlucci of Providence, RI
Dr. Heather Hawthorne of Orange, CA
Dr. Betty Herrington of Jackson, MS
Dr. Britni Hill of Jackson, MS
Dr. Michelle Hudspeth of Mt Pleasant, SC
Dr. Michael Jordan of Cincinnati, OH
Dr. Rosandra Kaplan of Potomac, MD
Dr. Osman Khan of Oklahoma City, OK
Dr. Ronald Kline of Henderson, NV
Dr. Jacqueline Kraveka of Charleston, SC
Dr. Norma Lerner of Bethesda, MD
Dr . Mira Liebman of Toronto, ON
Dr. Paul LoDuca of Columbus, GA
Dr. Mignon Loh of San Francisco, CA
Ms. Jacinda Manning of Glenview, IL
Dr. Stephanie Massaro of New Haven, CT
Dr. Timothy McCavit of Arlington, TX
Dr. Daniel McMahon of Charlotte, NC
Dr. Jonathan Metts of Atlanta, GA
Dr. Jeff Meyrowitz of Portland, OR
Dr. Paul Monahan of Chapel Hill, NC
Dr. Grzegorz Nalepa of Indianapolis, IN
Dr. Tobias Neff of Aurora, CO
Dr. Nkechinyelu Nnebe of Farmington, NM
Dr. Timothy Olson of Wynnewood, PA
Dr. Amma Owusu-Ansah of Lyndhurst, OH
Dr. Dina Parekh of Bethesda, MD
Dr. Navin Pinto of Chicago, IL
Dr. Daniel Potaznik of New York, NY
Dr. Arthur Provisor of Columbus, GA
Dr. Harini Rao of New Haven, CT
Dr. Deepti Raybagkar of Philadelphia, PA
Dr. Kent Robertson of Indianapolis, IN
Dr. Baheyeldin Salem of Washington, DC
Ms. Kathryn Scott of Providence, RI
Dr. Nilay Shah of Columbia, MD
Dr. Amir Shahlaee of Columbia, MD
Dr. Anjali Sharma of Oakland, CA
Dr. Richard Shearer of Los Angeles, CA
Dr. David Shyr of St. Petersburg, FL
Dr. Kim Smith-Whitley of Philadelphia, PA
Dr. MacGregor Steele of Calgary, AB
Ms. Kelsie Storm of Portland, OR
Dr. Sarah Tannenbaum of Long Island City, NY
Dr. Shelia Thampi of San Francisco, CA
Dr. Lars Wagner of Mason, OH
Dr. Nibal Zaghloul of Florence, NJ
Dr. Ehssan Alfaraj of Toronto, ON, Canada
Dr. James Ball of Denver, CO
Dr. Alejandro Cambara of Wilton Manors, FL
Dr. Sylvia Cheng of Toronto, ON, Canada
Dr. Bradley George of Atlanta, GA
Dr. Paul Gibson of London, ON, Canada
Dr. Michael Guerrera of Silver Spring, MD
Dr. Micah Mooberry of Chapel Hill, NC
Dr. Cesar Nunez of Houston, TX
Dr. Osvaldo Regueira of Amarillo, TX
Dr. Jill Salo of San Francisco, CA
Dr. Andreza Senerchia of Sao Brazil, Brazil
Dr. Elizabeth Stenger of Pittsburgh, PA