Distinguished Career Award
The Distinguished Career Award is presented annually by ASPHO to a senior physician or other professional who during his or her career has had a major impact on the subspecialty through some combination of research, education, patient care, and advocacy.
2019 Recipient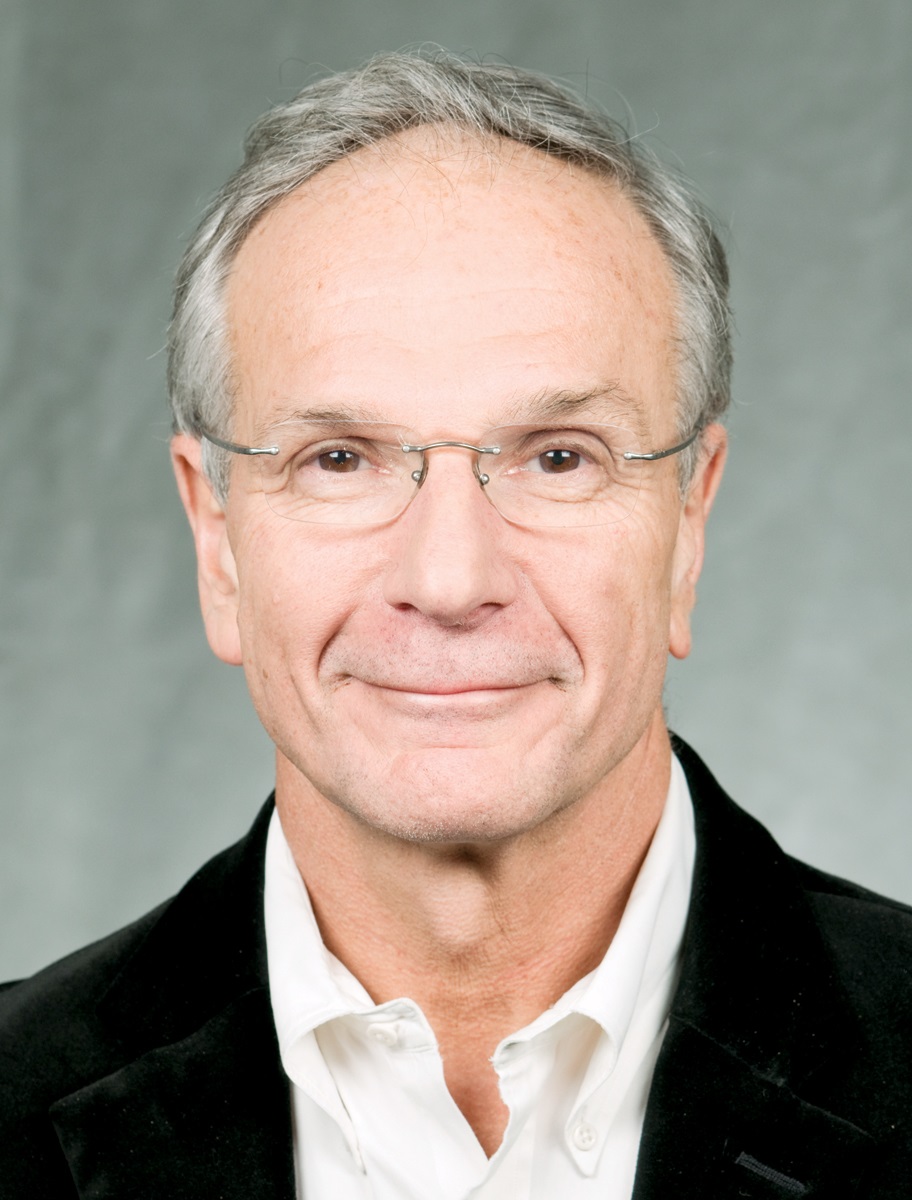 Elliott Vichinsky, MD
UCSF Benioff Children's Hospital Oakland
Oakland, CA
ASPHO is pleased to honor Elliott Vichinsky, MD, with the 2019 Distinguished Career Award.
Dr. Vichinsky's hospital and academic appointments currently include Division Chief, Hematology/Oncology at UCSF Benioff Children's Hospital Oakland; Director the Cancer & Blood Diseases Center, the Comprehensive Thalassemia Center, and the Comprehensive Center for Sickle Cell Disease; Senior Scientist at Children's Hospital Oakland Research Institute, and Adjunct Professor of Pediatrics, UCSF School of Medicine.
In addition to founding and directing the largest hemoglobinopathy center of sickle cell disease and thalassemia in North America, Dr. Vichinsky's contributions to the field include being instrumental in implementing newborn screening programs for blood diseases, working with the World Health Organization in studying thalassemia and sickle cell disease, and developing techniques that make blood safer for chronically transfused patients. Additionally he has been an international leader in developing drugs to remove excess iron and non-invasive equipment to measure iron in the body. Dr. Vichinsky is equally admired for his passion for and commitment to working with his patients and families and helping them through the most difficult times in their lives.
With a major interest in understanding and improving the care of patients with hemoglobinopathies, Dr. Vichinsky's career has focused on translational research in hemoglobinopathies to answer therapeutic questions in hematologic and iron overload disorders, including iron metabolism and its consequences in multiple diseases, alloimmunization, transfusion efficacy and risks in hematology. His clinical specialties include thalassemia, sickle cell anemia, hemoglobinopathies, iron overload, apheresis, brain injury, and chelation therapy.
A member of ASPHO since 1981, Dr. Vichinsky has authored and co-authored more than 300 articles in peer-reviewed journals, four books, and has served as has served as Editor-in-Chief of Pediatric Hematology and Oncology; Chairman of the Thalassemia Clinical Research Network, and Director of the Cooley's Medical Board. He has been the principal investigator on more than 40 major research projects and has given countless presentations around the world about blood disorders. He is the recipient of numerous awards, including Outstanding Career Scientist Award by Children's, the Sickle Cell Disease Association of America Pioneer Award, the Distinguished Leadership as Chair of the Medical Advisory Board from Cooley's Anemia Foundation, and lifetime achievement awards from the Sickle Cell Disease Foundation of California and Children's Hospital & Research Center Oakland.
After receiving his medical degree from State University of New York Downstate, NY, Dr. Vichinsky completed his residency in Pediatrics at University Hospital/Children's Orthopedic Hospital and Medical Center, WA, and was a Senior Research Fellow at the Department of Pediatrics and Medicine, University of Washington, WA. He completed his fellowship in Pediatric Hematology/Oncology at Children's Orthopedic Hospital and Medical Center, WA.
Eligibility:
The Distinguished Career Award is presented annually by the American Society of Pediatric Hematology/Oncology to a senior physician who during his or her career has had a major impact on the subspecialty, through some combination of research, education, patient care and advocacy. Although award recipients do not necessarily need to be pediatric hematology/oncology specialists, the individual should be willing to personally accept the award during a ceremony at the ASPHO Conference.
Nomination and Selection Process:
ASPHO members are encouraged to nominate candidates. Nominations must include a letter of nomination summarizing the candidate's qualifications and accomplishments, as well as a current CV. Nominations are compiled and submitted to the Awards Committee, which provides recommendations to the Board of Trustees.
Recognition of the Distinguished Career Award Recipient and Reimbursement:
The awardee receives complimentary registration, travel and hotel, including for a spouse, and incidental expenses are reimbursed. An award plaque is provided and a reception hosted by ASPHO takes place following the award's presentation. The awardee will be allowed up to 10 minutes to acknowledge the award and make reflective remarks.
Past Recipients
2018 Michael Link, MD, Palo Alto, CA
2017 Holcombe E. Grier, MD, Boston, MA
2016 David Poplack, MD, Houston, TX
2015 Winfred C. Wang, MD, Memphis, TN
2014 Beverly Jane Lange, MD, Philadelphia, PA
2013 Gregory H. Reaman, MD, Washington, DC
2012 Victor Blanchette, MB Bchir (Cantab) FRCP (C) FRCP, Toronto, ON, Canada
2011 William G. Woods, MD Atlanta, GA
2010 Sam Lux IV, MD, Boston, MA
2009 Sharon Murphy, MD, Washington, DC
2008 Laurence Boxer, MD, Ann Arbor, MI
2007 George R. Buchanan, MD, Dallas, TX
2006 W. Archie Bleyer, MD, Bend, OR
2005 J. Bruce Beckwith, MD, Missoula, MT
2004 Anna Meadows, MD, Philadelphia, PA
2003 William Krivit, MD PhD, Minneapolis, MN
2002 Jeanne M. Lusher, MD, Detroit, MI
2001 Beatrice Lampkin, MD, Cincinnati, OH
2000 Elias Schwartz, MD, Wilmington, DE
1999 Alfred G. Knudson, Jr., MD PhD, Philadelphia, PA
1998 William (Bill) Hathaway, MD, Denver, CO
1997 Mark E. Nesbit Jr., MD, Madison, WI
1996 Howard A. Pearson, MD, New Haven, CT
1995 Audrey E. Evans, MD, Philadelphia, PA
1994 Teresa J. Vietti, MD, St. Louis, MO
1993 Frank A. Oski, MD, Baltimore, MD
1992 G. Denman Hammond, MD, Arcadia, CA
1991 David G. Nathan, MD, Boston, MA
1990 Mila Pierce Rhoads, MD
1989 Louis K. Diamond MD
1988 Giullo D'Anglo, MD