December 2019
The ASPHO Advocacy Brief
Welcome to the Advocacy Brief, a quarterly offering from the American Society of Pediatric Hematology/Oncology. The goal of this newsletter is to inform members about legislative and regulatory issues impacting the profession of pediatric hematology/oncology and the patients we serve.
*Send your health policy and advocacy news to This email address is being protected from spambots. You need JavaScript enabled to view it. .
ASPHO Bill Tracker
Visit ASPHO's Legislative Tracking Chart to see a list of bills that ASPHO is monitoring.
Special Feature Contributions
Progress on Palliative Care Training: PCHETA Bill
By Shelton Viola, MD, ASPHO Advocacy Committee Member
Treating the symptoms of cancer, as well as the stress and disruption that accompanies these symptoms, is paramount to a comprehensive and holistic approach to cancer treatment. Pediatric palliative care is a burgeoning specialty that does just that, adding an extra layer of support intended to improve the care delivered to patients and families alike. In fact, the earlier this specialty is utilized, the better: early integration of palliative care teams into the care of cancer patients has demonstrated improvements in quality of life, in symptom management, and in appropriate allocation of resources. Staying current on the ever-expanding complexities and evidence-based practices in pediatric palliative care is difficult to do while keeping up with developments in cancer-directed therapies and protocols. Thus, knowledge gaps remain present within the pediatric oncology community on how palliative care teams can optimize the care of children with cancer. Exacerbating this problem, fully trained providers and allied health professionals in pediatric palliative care are limited, making the need even greater.
The Palliative Care and Hospice Education and Training Act, otherwise known as PCHETA or H.R.647, seeks to abolish these knowledge gaps and resource limitations. Introduced in the House in January 2019 by Representative Eliot Engel [D-NY-16] along with 295 co-sponsors, PCHETA will establish educational centers of excellence for training health professionals in this field, develop and disseminate curricula relating to palliative care, and expands NIH funding for investigators seeking to find ways to improve how palliative care is delivered in this country. In addition, the Act supports a national effort to fully inform both patients and health professionals about the myriad benefits of palliative care, and to debunk common myths within the general population and the health care community at-large. PCHETA has passed the House of Representatives and is currently being considered in the Senate's Committee on Health, Education, Labor, and Pensions. This committee is chaired by Republican Lamar Alexander of Tennessee and is a bipartisan committee with multiple members. If you are a constituent of a senator on this committee and want to support PCHETA, please consider using your voice to allocate directly to your senator for this important piece of legislation.
Find the names and contact information for your legislators.
FDA Stepping in on Drug Shortages
By Shep Nickel, MD, Vice Chair of ASPHO Advocacy Committee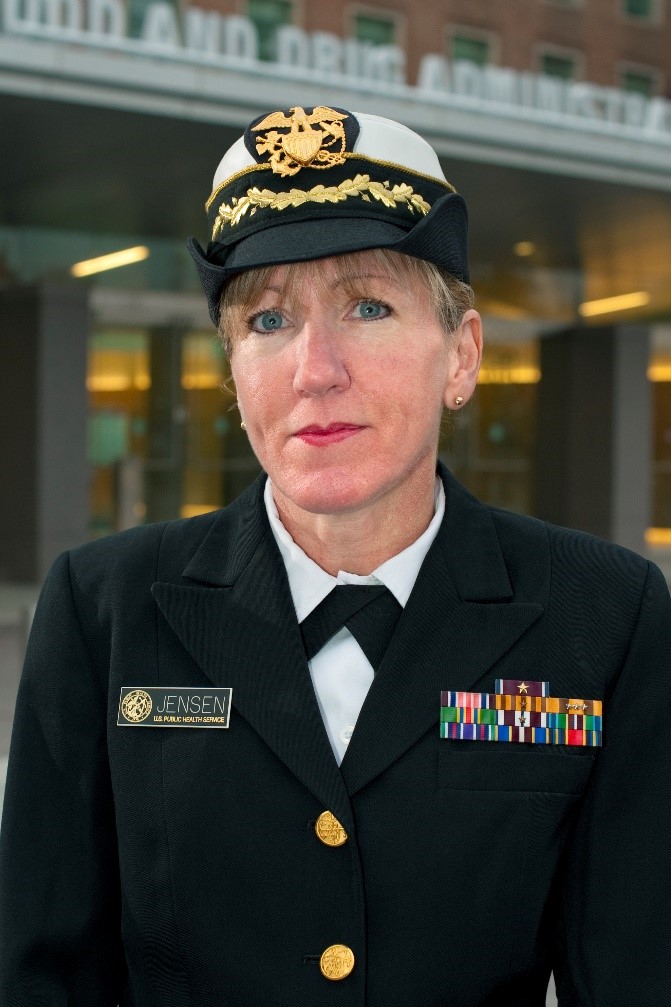 Drug shortages are a major problem, particularly for our specialty. This issue has affected many, from patients with sickle cell disease in crisis with the shortage of certain IV opiates to patients with leukemia with the shortage of vincristine. When faced with this problem, it is easy to become frustrated and ask "What is being done!?!" The U.S. Food and Drug Administration (FDA) has staff dedicated to preventing and managing drug shortages. ASPHO recently had the opportunity to ask the Associate Director of the FDA Drug Shortages Staff, Capt. Valerie Jensen, about the FDA's work on this problem.
How did you get involved in working on the problem of drug shortages?
I came to FDA in 1999 after working for the Indian Health Service as a clinical pharmacist for 9 years. The Drug Shortage Staff at FDA was being formed at that time due to concerns with Y2K when there were anticipated to be potential computer glitches and potential supply disruptions as a result. That didn't end up happening but we realized the need for an FDA shortage program. We formed an initial Drug Shortage Staff and developed policies and procedures to work with manufacturers to prevent and mitigate shortages. Shortages continued to occur and unfortunately reached a high point in 2011 when there were 251 shortages, including oncology drugs, anesthetic agents, emergency drugs and antibiotics. Since that time, shortages have declined due in part to new legislation enacted in 2012, however critical shortages have continued to occur.
What is the biggest factor causing drug shortages, particularly of chemotherapy?
Since the beginning of FDA's Drug Shortage program in 1999, we have continued to see the majority of shortages involving older sterile injectable drugs. Most of these shortages are caused by quality problems. These quality problems include defects that occurred in the drug during manufacturing or a problem at the manufacturing site such as a line breaking down or a sterility breach. Multiple drugs are made on the same production lines for these older products and capacity is limited. Also these older generic drugs are often discontinued for business reasons since they can be less profitable than newer drugs for manufacturers and this leaves few manufacturers remaining. When there is a manufacturing slowdown or shutdown for quality or other reasons, there is often not another firm able to make up the shortfall. Chemotherapy drugs have gone into shortage for these reasons and we see this lack of available manufacturing capacity as well as breakdowns in quality to be ongoing problems for this class of drugs.
What do you want pediatric hematologists/oncologists to know about the FDA efforts to prevent and manage drug shortages?
FDA has made mitigation and prevention of shortages a top priority and whenever we are notified of a potential shortage from manufacturers, we do all we can, using the tools we have available to try to prevent the shortage whenever possible. Our first step with either an actual or potential shortage is working with the manufacturer on anything they need to address or prevent the shortage. For example, if there is a quality problem with the drug, FDA has a network of experts including chemists, microbiologists, and manufacturing experts to assist the firm in addressing the problem. Our Drug Shortage staff coordinates this effort. An example of such situation is the shortage of cytarabine several years ago when a quality issue involving crystallization of the drug in the vials was occurring. The firms were able to provide data to show warming the vials slightly would dissolve the crystals with no impact to the efficacy of the drug. A Dear Healthcare Professional letter was able to be shipped by the manufacturer with the affected vials notifying oncology pharmacists and nurses to warm the vials slightly so that they could be used safely. The firms were able to correct the problem for the next batches through a manufacturing change. Another step we take in any shortage situation is to expedite review of any applications or of any changes a firm needs to make to address or prevent the shortage. Examples include new manufacturing lines, new sites, as well as additional raw material suppliers which may be needed. Finally, when there is not an FDA approved manufacturer willing or able to increase production to prevent or mitigate the shortage, FDA searches for an overseas manufacturer willing and able to temporarily import the drug to meet patient needs during the shortage. FDA evaluates the overseas manufacturing site and the product itself to ensure there are no risks for US patients. A Dear Healthcare Professional letter is shipped with the drug and posted on our website highlighting any significant differences in the overseas product that practitioners need to be aware of. This has been done for multiple oncology drugs in the past including methotrexate injection and doxorubicin liposomal injection. FDA also encourages the company temporarily importing the drug to obtain FDA approval for the overseas version since having additional approved sources of critical oncology drugs will help prevent future shortages.
I understand that manufacturers are required to report to the FDA if they are discontinuing production of a drug. How is this enforced?
In 2012, the Food and Drug Administration Safety and Innovation Act was signed into law which gave FDA additional authority for drug shortages. This legislation requires manufacturers to notify FDA as soon as they are aware of any potential supply disruption. Before this law, manufacturers did not routinely notify FDA of potential or actual shortages and unfortunately we were finding out about shortages from hospitals, when they could no longer order the drug. By that time patients were already being impacted and by having this notification requirement, FDA often has additional time to utilize the tools we have available to work with manufacturers to mitigate and sometimes even prevent shortages. FDA was able to prevent 160 shortages through early notification from manufacturers in 2018 and we continue to encourage companies to notify us as early as possible so we can continue these efforts.
As clinical providers, what can we do when we have difficulty obtaining a specific drug for patients? Is there anything we as clinicians should be advocating for to help prevent future drug shortages?
FDA maintains a database on our website of all current shortages as well as discontinuations and resolved shortages and clinical providers are encouraged to check the website to see if a product they are having difficulty obtaining is listed. Here is the website link: https://www.accessdata.fda.gov/scripts/drugshortages/default.cfm [accessdata.fda.gov]. If the drug isn't listed, providers can email our Drug Shortage Staff at This email address is being protected from spambots. You need JavaScript enabled to view it. and we will send any information we have on the supplies and how to obtain the drug. FDA realizes the devastating impact on patients and their families that shortages have and will continue to do all we can to help keep vital drugs available for patients. However, we realize that especially for the older sterile injectable drugs, including chemotherapy drugs, that have continued to go into shortage, more needs to be done. To further understand and address shortages, in July 2018, FDA created an inter-agency Task Force, in response to a request from 31 Senators and 104 US congressional representatives. This task force is comprised of senior leaders from FDA, the Centers for Medicare and Medicaid and Medicaid Services, and the Department of Veterans Affairs to identify the root causes and holistic solutions for this critical public health problem. This Task Force received stakeholder input from a public meeting, a docket for comments, and multiple listening sessions and published a report based on all findings which is publicly available on FDA's website. This report focuses on the broad economic issues that lead to shortages and lays out potential solutions for this problem. In addition to sharing the findings on potential solutions in the report, we are also working on additional guidance to industry, including encouraging companies to have risk management plans in place. Having these plans would help ensure manufacturers have contingency and back up plans in the case of a quality failure or a manufacturing line shutdown so that shortages can be more easily prevented or minimized.
Should we expect to see more or less drug shortages in the future?
Unfortunately we continue to see the older sterile injectable drugs go into shortage and there is a lack of incentives for firms to continue to make these drugs or to have backup plans or redundancy in place to prevent shortages. We know that the problem isn't lessening and although FDA continues to do all we can, the broader economic issues need to be explored to encourage companies to ensure continued quality and supply of critical drugs for the patients that depend on them.
Alliance for Childhood Cancer Holds Fall Meeting
By Eric Sandler, MD, ASPHO Advocacy Committee Member and ASPHO Liaison to ACC
At a recent meeting of the Alliance for Childhood Cancer (Alliance), an umbrella organization of pediatric cancer stakeholders, one of the primary topics of discussion was the recent national shortage of vincristine. Such shortages of needed medications can result in delays in therapy or rationing of chemotherapy. Moreover, the shortages can have serious financial effects on institutions and families as well as create tremendous anxiety on the part of physicians, patients, their families, and consumer groups. The Alliance, Children's Oncology Group, the FDA and Pfizer/Hospira worked to identify solutions and communicate with the cancer community. This vincristine shortage has reignited the debate regarding frequent drug shortages, effects on patient care and outcomes, root causes, and potential solutions. In the last ten years, there have been drug shortages in every aspect of our care of children with cancer, including chemotherapy, supportive care medications, and emergency care. In fact, over the past decade, 8 of the 10 most commonly used medications for childhood ALL have suffered such shortages. Most of these shortages have occurred in older drugs that have generic formulations (67%) and are sterile injectables (63%). These drugs usually have very low profit margins (especially in the US), making incentives to assure appropriate supplies limited. Root causes include lack of profitability, production in older manufacturing facilities, supply chain disruptions, regulatory burdens on the manufacturers, consolidation of suppliers and unforeseen increases in demand such as when one manufacturer stops production. The lack of acknowledgment of potential shortages creates even more issues, as it doesn't allow for a proactive response to impending shortages. In 2018, the United States Congress asked the FDA to develop a task force to address these issues. Their report was published in October 2019 with the following recommendations:
Improve understanding about the impact of drug shortages and the contracting practices that create them;
Create better systems to incentivize drug manufacturers to invest in mature quality management systems; and
Promote sustainable financial incentives to assure safe supplies of these important medications.
Now is the time for increased advocacy efforts to develop comprehensive, long-lasting, and reasonable solutions to assure that these medications are available to all patients when they are needed. As a member of the Alliance, ASPHO and its Advocacy Committee will continue to work with all of its partners to advocate for these solutions.
ASPHO Supports Creating Hope Act
The Creating Hope Reauthorization Act of 2019 incentivise pharmaceutical manufacturers to invest in drugs with indications for rare pediatric diseases. Through this program, the FDA has awarded vouchers for two pediatric cancer drugs, dinutuximab (for high risk neuroblastoma) and CAR T-cell therapy tisagenlecleucel (for relapsed acute lymphoblastic leukemia). These drugs offer hope for children with cancer. ASPHO has signed on in support of this legislation to permanently reauthorize this important program with other members of the Alliance for Childhood Cancer.
ASPHO Participates in Day of Action
ASPHO participated in AAP's Subspecialty Day of Action on Thursday, October 10, by using social media and encouraging members to contact their senators about the Investment in Tomorrow's Pediatric Health Care Workforce Act (S. 2443). This important legislation would reauthorize the Pediatric Subspecialty Loan Repayment Program to provide needed loan repayment to pediatric subspecialists reducing burden and encouraging more pediatric specialists to practice in rural and underserved communities.
For more information on our coalition partners and activities here are some helpful links:
American Society of Hematology
American Academy of Pediatrics
Please visit our Health Policy & Advocacy website section for past issues of Advocacy Brief.