ASPHO Webinars Offer Convenient, On-Demand Educational Opportunities

ASPHO webinars are free non-CME presentations led by experts in clinical and career topics of broad interest to our members. Webinar attendees can participate live and ask presenters and moderators questions, or they can watch a recorded version after the event. Below are the dates, topics, and faculty for upcoming ASPHO webinars. Mark your calendars and we'll meet you online.
*Webinars are 30-minute presentations followed by 15 minutes for questions and answers. The material presented in these activities represents the opinion of the speaker(s) and not necessarily the views of ASPHO.
Communication Matters: A Roadmap for the Most Difficult Conversations
Date: Tuesday, March 21, 2017, 3pm CT
Moderator: Emma Jones, MD, Pediatric Advanced Care Team, Dana Farber Cancer Institute
Speaker: James Tulsky, MD, Department Chair, Psychosocial Oncology and Palliative Care, Dana-Farber Cancer Institute
Excellent communication is critical to the practice of pediatric hematology/oncology. Most clinicians have learned by trial and error or by watching others, without any formal training on effective and empathetic communication. In this session, we will review some new concepts in communication skills development and education as well as learn some real-world strategies that you can begin using right away.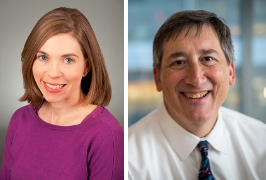 Learning Objectives:
Reflect on barriers to optimal provider/patient communication
Describe how to respond to emotion during an encounter
Describe the use of talking maps to guide difficult conversations
Identify effective methods to teach and improve communication skills in yourself and your trainees
Past Webinars
Recordings of all webinars can be accessed through the Knowledge Center.