ASPHO's Annual Meeting Is World Class
More than 900 pediatric hematology/oncology professionals from around the world attend ASPHO's Annual Meeting. A leading conference for the field, the annual meeting allows attendees to receive high-quality educational content, network with their colleagues, and discover innovative advancements in pediatric hematology/oncology.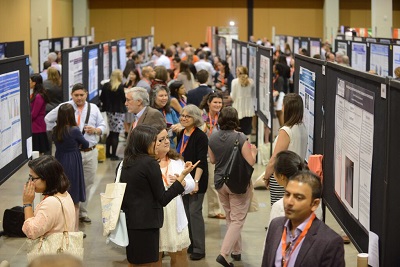 Annual meeting attendees receive superior educational programming from internationally known experts in the field of pediatric hematology/oncology. The educational programming includes a variety of symposia, workshops, plenary sessions, and poster sessions.
ASPHO's Annual Meeting is where you need to be!
April 26-29, 2017
Palais des congrès de Montréal (Montreal Convention Center)
Montréal, Quebec, Canada


Make sure your U.S. passport is valid by checking with the U.S. Department of State.
Call for Workshops opens June 14, 2016.
Call for Papers and Posters opens October 20, 2016.
Save the Date!
2018 Annual Meeting
May 2-5, 2018
David L. Lawrence Convention Center
Pittsburgh, PA
There are several opportunities for corporate and institution support at ASPHO's Annual Meeting. View our corporate brochure and learn how to improve the care of children and adolescents by supporting those who care for them.